Assassin's Creed Syndicate steampunk outfits weigh in at 3.1GB on PS4
Cog blimey.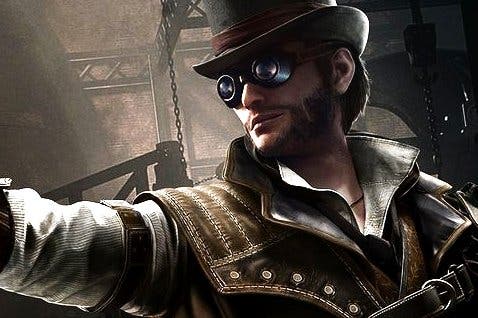 You can now dress Assassin's Creed Syndicate's leading duo in a set of steampunk clothes - but you'll also need up to 3.1GB of hard drive space for the fresh wardrobe items.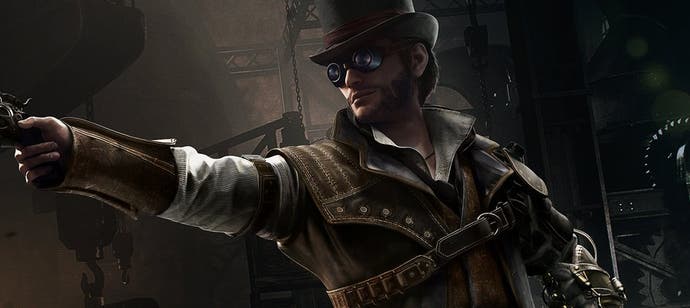 Ubisoft has released Evie's steampunk outfit for free. It weighs in at 820MB on Xbox One and 1GB on PlayStation 4.
Then there's the Steampunk Pack, which includes Jacob's steampunk costume plus a few accessories (a belt for him, a cape for Evie, plus a new knuckle duster, gun and gauntlet).
It costs £3.99 or is covered by Syndicate's season pass. You'll also need 1.5GB of free hard drive space on Xbox One or 2.1GB on PS4.
There's no clear reason why these items take up so much space.
On the one hand it shows that the items are not included as part of the game's main installation and simply unlocked when you purchase them.
On the other hand, how on earth does one costume weigh in at 1GB?
Both are pretty snazzy - electric energy crackles off of either as you walk around. Jacob has the trademark steampunk goggles. The gear is set to rank seven, making it useful for Syndicate's latter stages.
But still... 3.2GB for the lot? We've asked Ubisoft if it can shed any more light on the situation.