Starry cast named for Assassin's Creed series on Audible
Gold.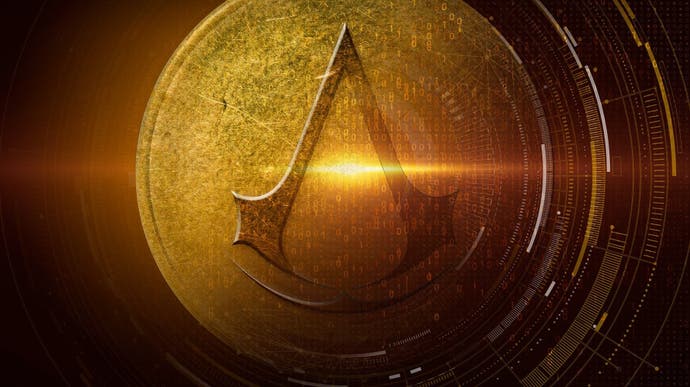 Ubisoft has named an all-star cast for Assassin's Creed: Gold, a new audio drama series coming exclusively to Audible.
Star Wars: Rogue One's Riz Ahmed and Buffy's Anthony Head join No Offence's Tamara Lawrance and long-time Assassin's Creed voice actor Danny Wallace in an all new story for the franchise.
As detailed by Syfy, Gold will tell a tale of murder and politics set in both Isaac Newton's 17th-century Britain and today.
The present day story stars a new assassin, London street crook Aliyah Kahn, who meets "the mysterious Gavin Banks" (Assassin's Creed nerds - hello! - will know him from other tie-in books as leader of the Assassins in the modern day).
Kahn will delve into the memories of her ancestor, Omar Khalid, meet Newton and take part in an adventure which also weaves in the Great Recoinage of 1696. Who said the series was running out of settings?!
It's also a long-awaited return for Wallace to the Assassin's Creed franchise for the first time since 2015, after playing recurring character Shaun Hastings - historian for the modern Assassins - in AC2, Brotherhood, Revelations, AC3, Black Flag, Unity and Syndicate.
"We are really proud to announce our collaboration with Audible to create the first audio drama inspired by an Ubisoft game," Aymar Azaizia, Assassin's Creed's boss of transmedia things, said.
"We are always looking after new ways to immerse players into our worlds, and we strongly believe Assassin's Creed Gold offers a great opportunity for all our fans to dive into a new storyline inspired by Assassin's Creed franchise."
The first episode of Assassin's Creed Gold arrives 27th February 2020.