Sources: leaked Assassin's Creed: Origins image is real
Not long now.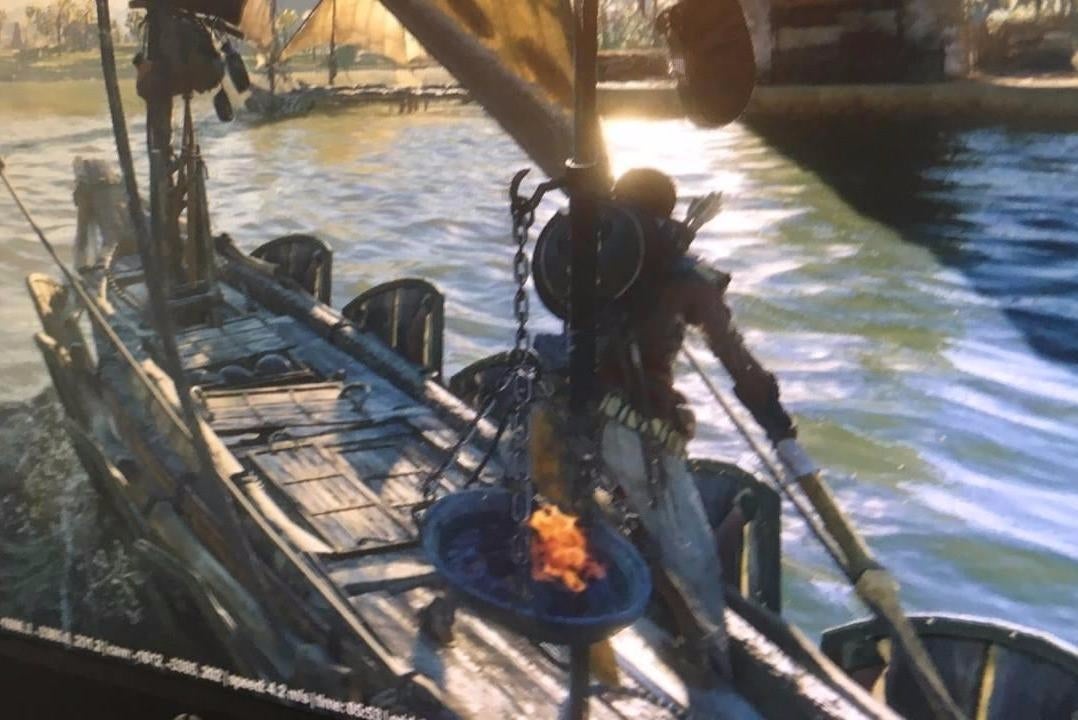 An off-screen image of the next Assassin's Creed game has popped up on the internet - and three separate Eurogamer sources have confirmed it is indeed legit.
The image was posted to Reddit by user "shoutouttoashraf" (a now-deleted username that looks a lot like a reference to Ashraf Ismail, a Ubisoft staffer who worked on Assassin's Creed 4 Black Flag and is currently down as working on an unannounced project at Ubisoft Montreal). It depicts a player character on a boat who wields a bow and arrow and wears a shield on their back. Last week a report by WWG.com claimed the next Assassin's Creed was called Assassin's Creed: Origins and is a series prequel. Eurogamer sources have confirmed this is indeed the name of the game, it is a prequel and it's out later this year for PC, PlayStation 4 and Xbox One.
The image confirms boats return to the series after starring in Black Flag. A story from 2016 by Kotaku revealed the game, then codenamed Empire, would be set in Egypt.
The image also reveals the "Assassinate the Crocodile" mission, and includes the following text: "Follow Shadya to Khenut's villa." Khenut was a Queen of Egypt and the wife of King Unas who lived during the time of the Fifth dynasty of Egypt.
With E3 just a matter of weeks away, it won't be long before Ubisoft unveils Assassin's Creed: Origins, which is hotly anticipated after the series took a year off following Syndicate. A Ubisoft representative told Eurogamer: "We won't be making a comment on any rumours or speculations."
Additional reporting by Tom Phillips.