As Fortnite gets lightsabers, players are abandoning weapons for one-on-one duels
More powerful than you can possibly imagine.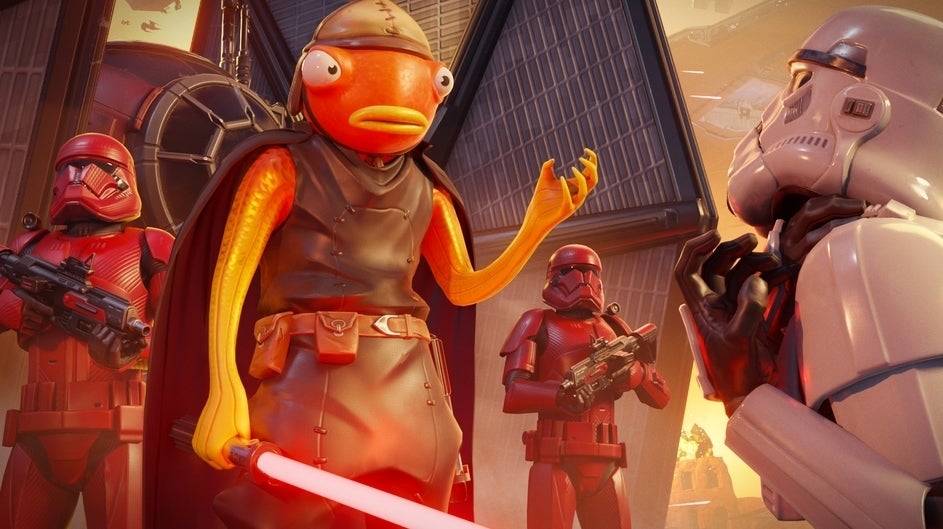 This weekend's live Star Wars event added lightsabers to Fortnite - and now fans are properly having fun with them.
The addition of Star Wars' elegant Jedi weapon allows for some high intensity duels. When holding one, you can attack and parry, block weapon fire and do a kind of ninja roll.
In fact, some fans have now gone full Jedi and are only using lightsabers. In this clip, posted to r/FortniteBR by Fortnite fan Sucboy, the final two players out of 100 drop all of their other weaponry to go head-to-head in a duel to the death for the prized Victory Royale. Sucboy ended up winning the contest, scoring his first Victory Royale of the season:
Unlike other mythic-quality weapons in the past (looking at you, Infinity Blade) the lightsaber is available to multiple players and across all modes. There are even different varieties, so you can play with Rey's blue blade, Luke's green, Mace Windu's purple or Kylo Ren's red.
Lightsabers will be in the game for another week, as Fortnite hosts a set of Star Wars challenges with a smattering of freebies to unlock. Scroll down for more videos, including a lightsaber wielding duellist who goes on to take down a whole team of four.