Animal Crossing gets fireworks, dreams, island backups in next update
It's a banger.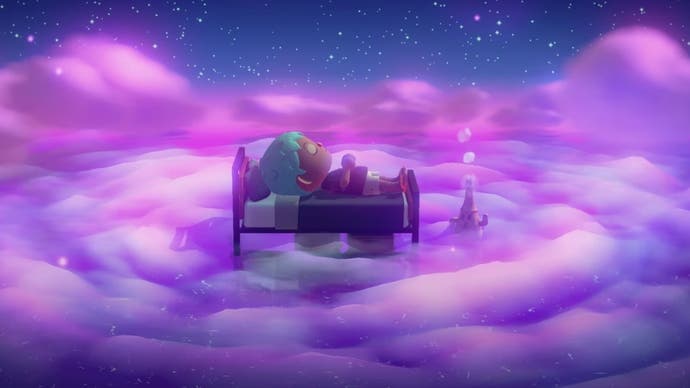 It's almost time for our next dose of much-needed Animal Crossing goodness, as the second wave of the free summer update is arriving this week, and it sounds positively dreamy.
Landing on 30th July, the Summer Update Vol.2 introduces fireworks, "dreaming" and the long-awaited island backup service. Players will be able to view firework shows every Sunday throughout August at 7pm, and use bells to purchase raffle tickets in the plaza and bag some festive items. You can even personalise some of the fireworks with custom designs.
Dreaming, meanwhile, refers to the previously-datamined "dream suite" feature similar to the one introduced in New Leaf. This allows players to visit other people's islands in a dream, a state in which nothing is permanent, as anything the visiting player does is not saved. They are, however, free to explore to their heart's content. You can access this function through taking a nap on a bed in your house, before using a "dream address" to visit other islands - or let players visit your own.
Meanwhile, the update is also finally introducing an island backup and restoration service, which many fans have requested since launch. Nintendo Switch Online members can enable the service to back up their island "at certain times", and then use that data to recover their island should they lose their Switch. Apparently this feature works separately to the save data cloud feature used by other Switch games, although a "function specific to Animal Crossing: New Horizons to move users and save data to another system" should arrive later this year.
And that's it until... a Halloween-themed update in the autumn. Yep, that's when the next New Horizons update is due to arrive, which feels like a fair time to wait. At least you've got plenty of time to work on your costume.