Zelda - Korsh O'hu and The Sevel Heroines quest solution in Breath of the Wild
How to find and enter the Wasteland region trial.
Where to find Korsh O'hu
The Korsh O'hu shrine is located within the Wasteland region, specifically hiddin the centre of a circle of giant statues, south-west of Wasteland Tower. To get there, glide south-west of Wasteland Tower itself, and try to land yourself on top of one of the statues.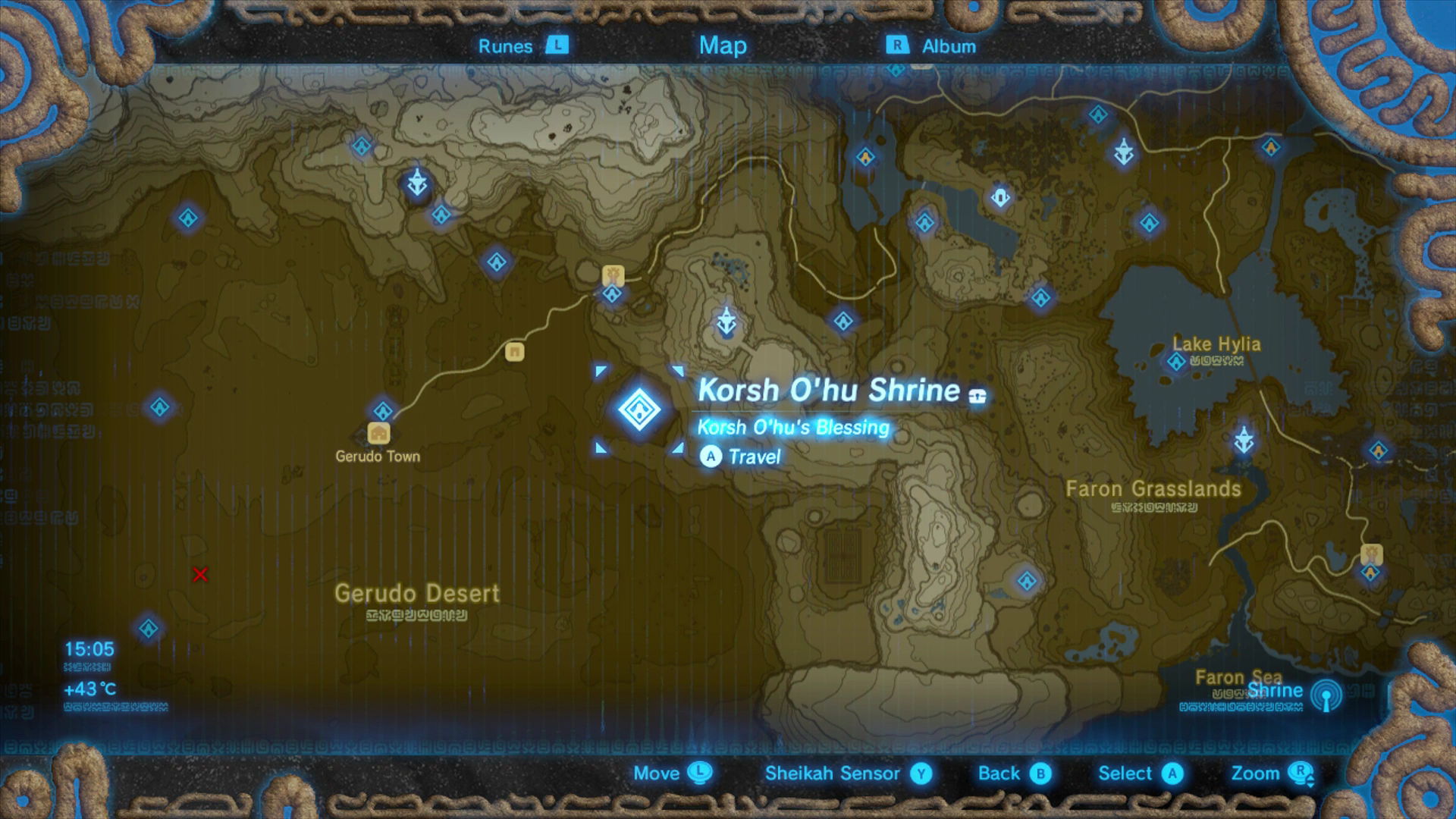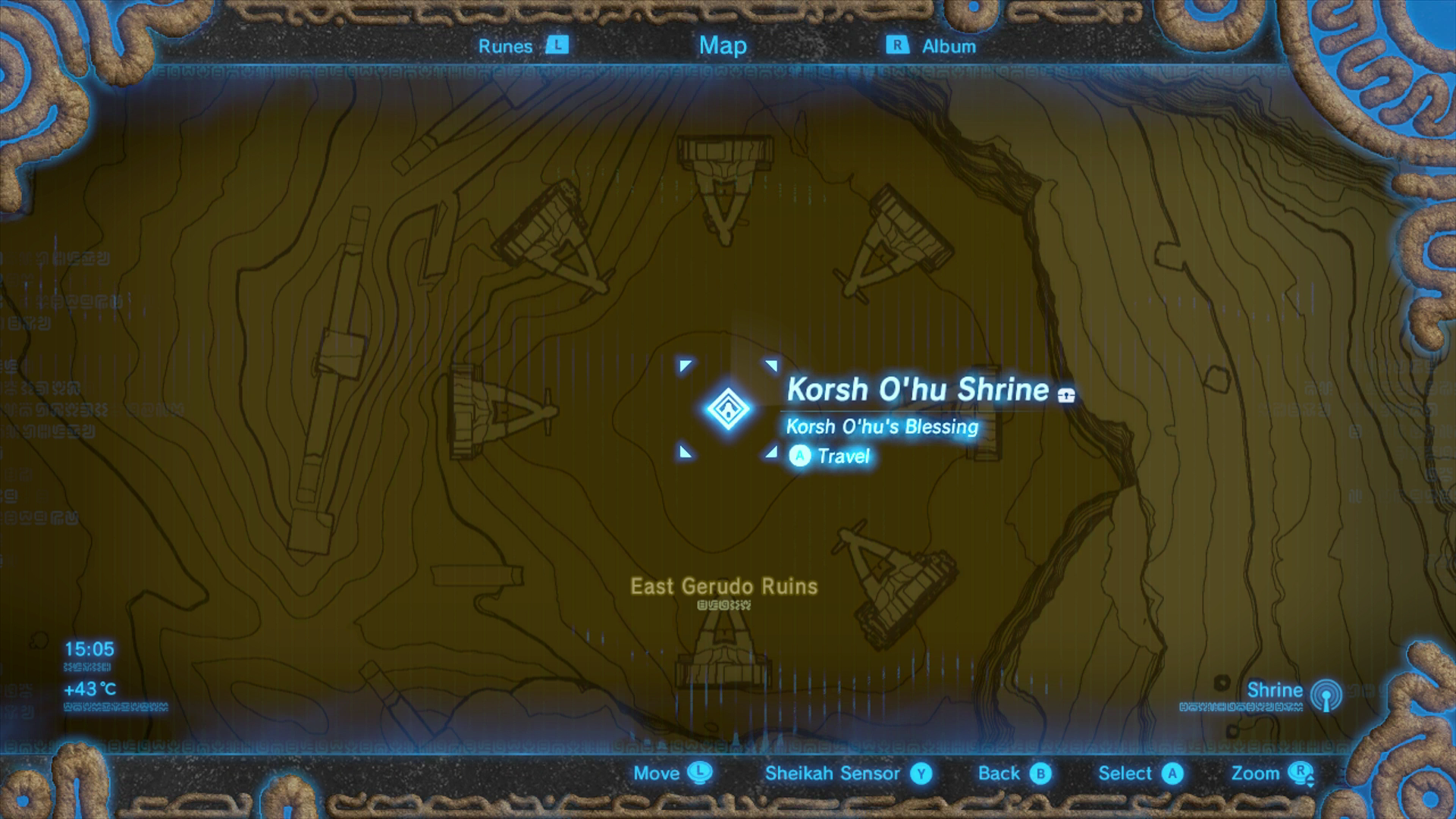 To reveal the shrine, you have to complete a slightly tricky shrine quest, called The Seven Heroines.
The task here is to put seven orbs with cetain markings on them into the corresponding sockets at the foot of each statue.
Korsh O'hu and The Seven Heroines trial solution
There are seven orbs you need to place. Six of them are found around the bottom of the statues, with one at the top of the statue that's due north, or at 12 o'clock as you look at them from above (like via the map).
The main distinguishing feature of the circle that can be used for orienting yourself is a slightly wider gap between two socks - you can see it on your map, if you look at the circle. It's in the south-west of it.
What we'll do here is count the number of sockets round each ball needs to be, clockwise, in order, from that gap:
First socket, clockwise of the gap - comma-shaped symbol
Second socket, clockwise of the gap - V-shaped symbol
Third socket, clockwise of the gap - O-shaped symbol
Fourth socket, clockwise of the gap - :-shaped symbol
Fifth socket, clockwise of the gap - Italic I-shaped symbol
Sixth socket, clockwise of the gap - Flame-shaped symbol
Seventh socket, clockwise of the gap - II-shaped symbol
---
Thanks to a new update, it's now possible to play Zelda Breath of the Wild in VR. Want help with the main game? Our Zelda: Breath of the Wild walkthrough can help complete Divine Beasts Vah Ruta, Vah Rudiana, Vah Medoh and Vah Naboris and more. There's also how to get the Master Sword, Hylian Shield and all Zelda Captured Memories and Great Fairy Fountain locations, while our Shrines locations and Shrine maps hub explains where to find and solve every puzzle room, including dragon locations and Labyrinth solutions. We also have a DLC 1 guide and DLC 2 guide, including all Tingle, Majora's Mask, Phantom, Midna outfit locations.
---
Here's the images of each ball, in order: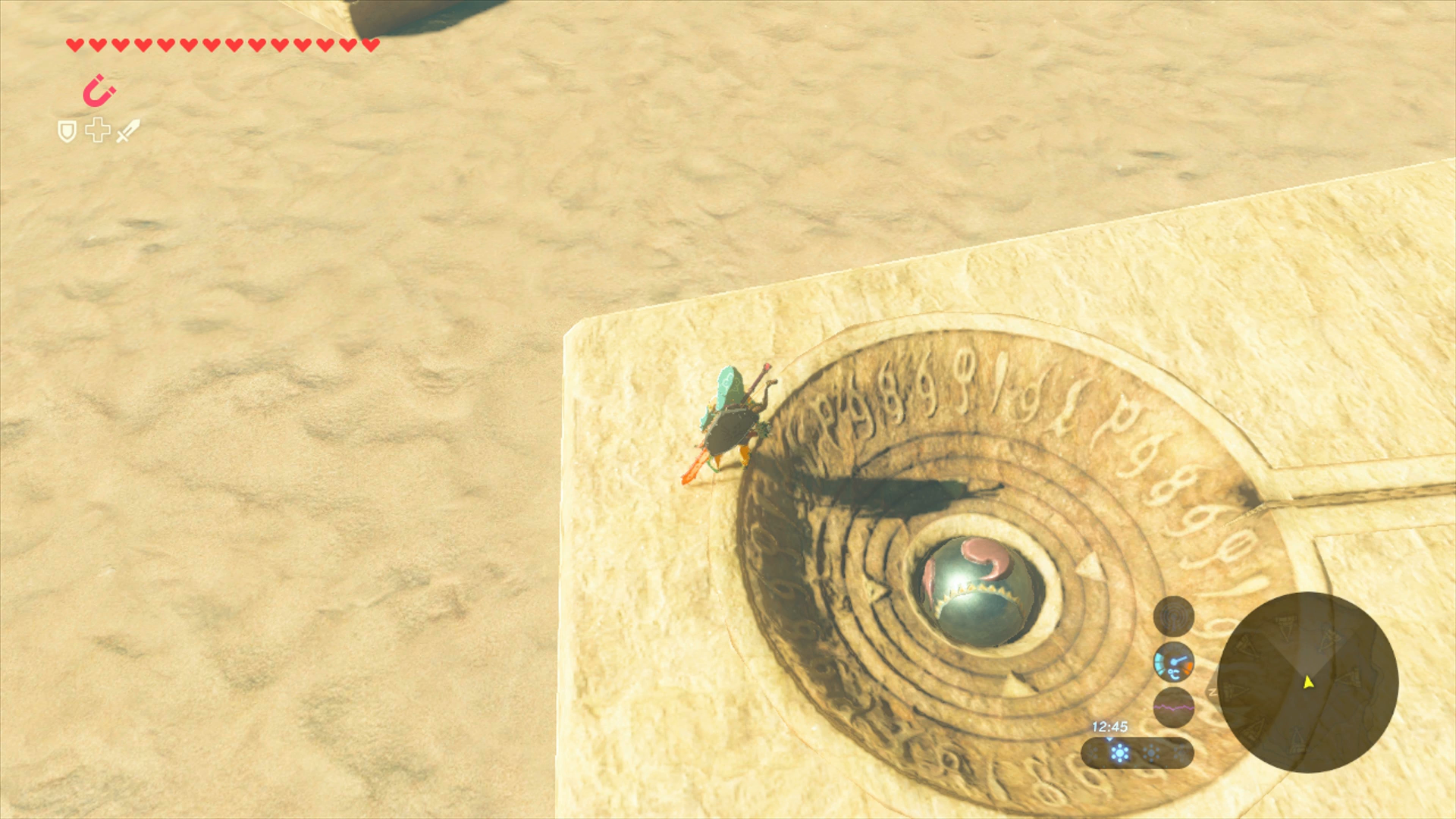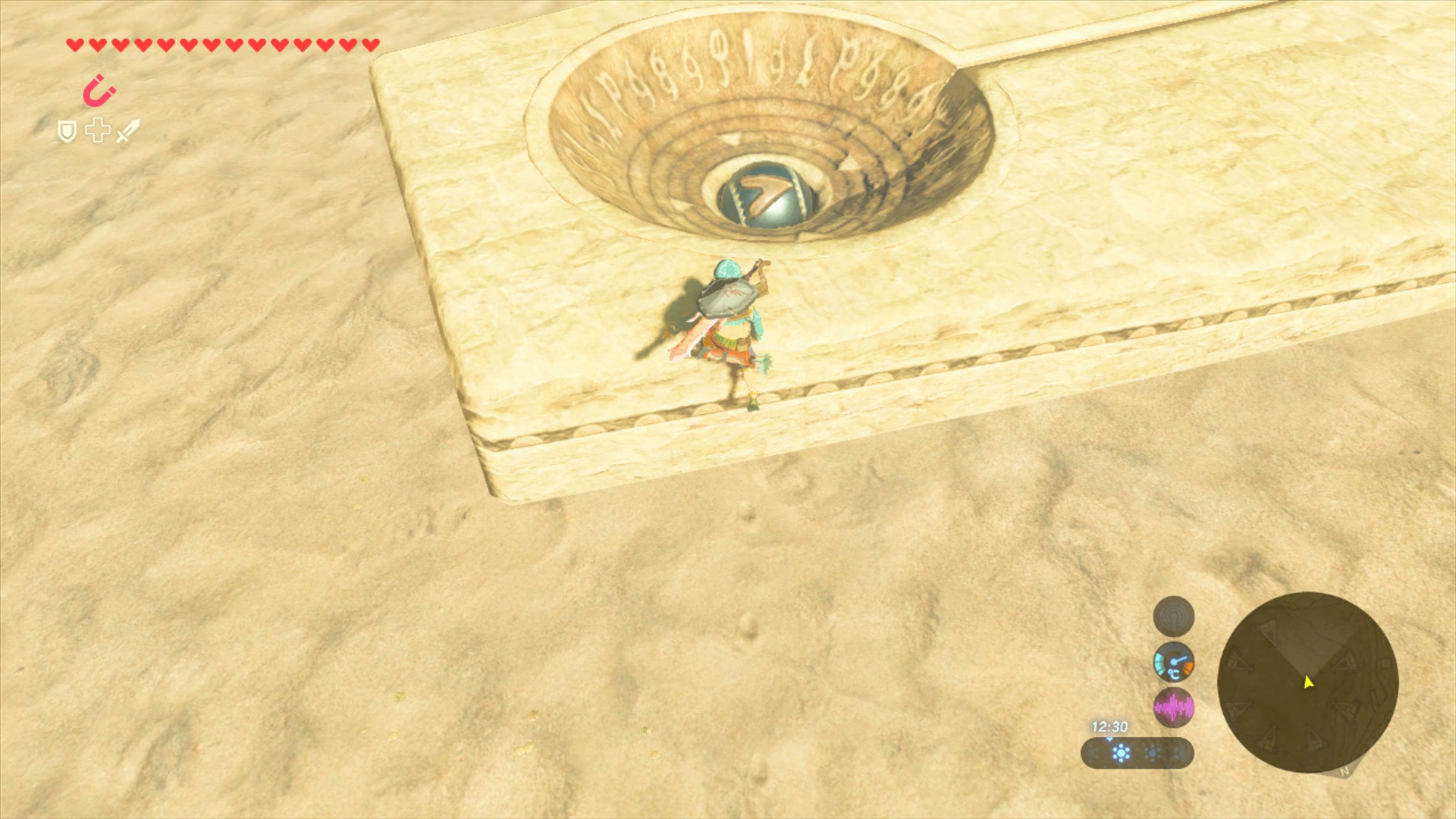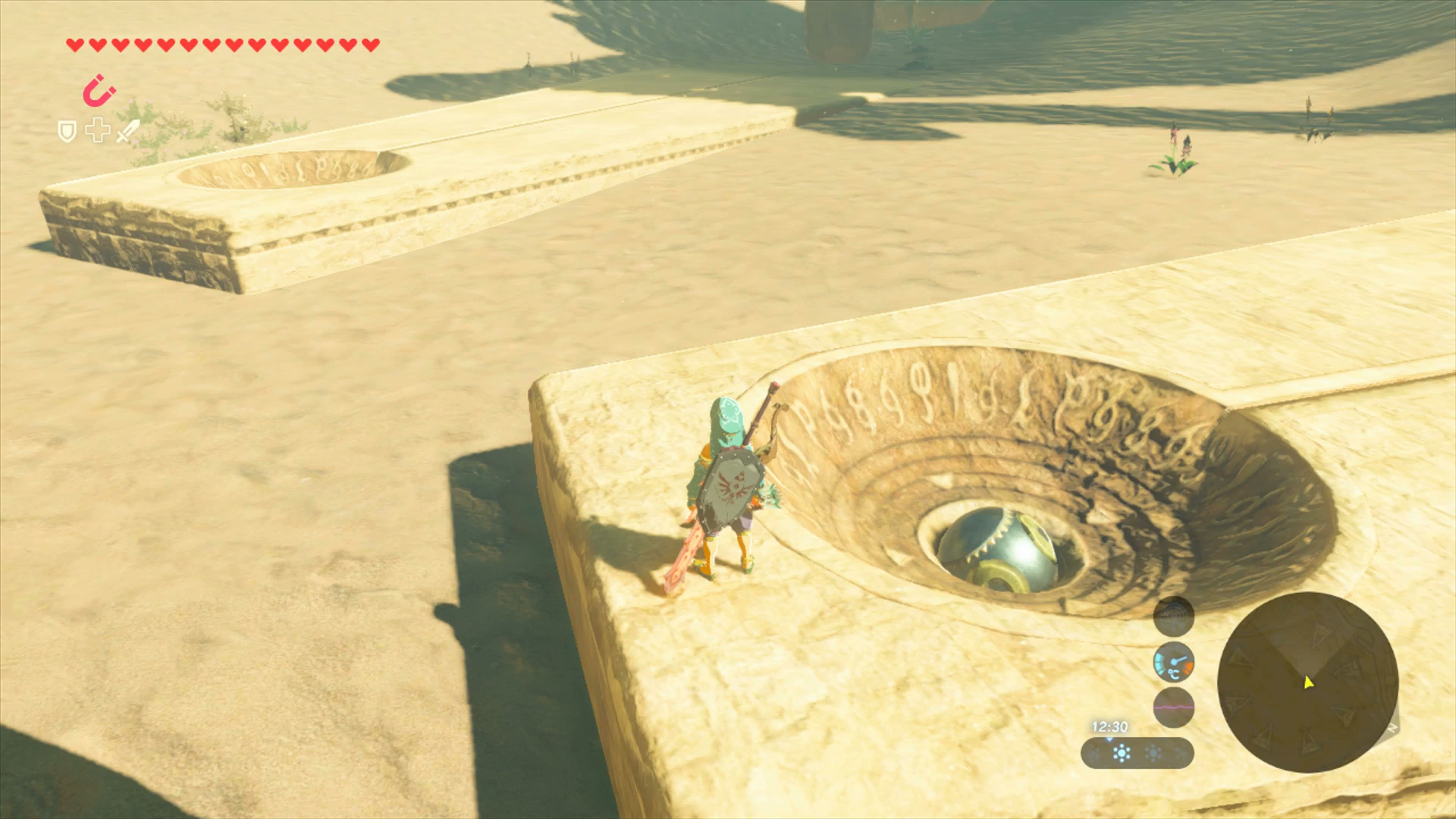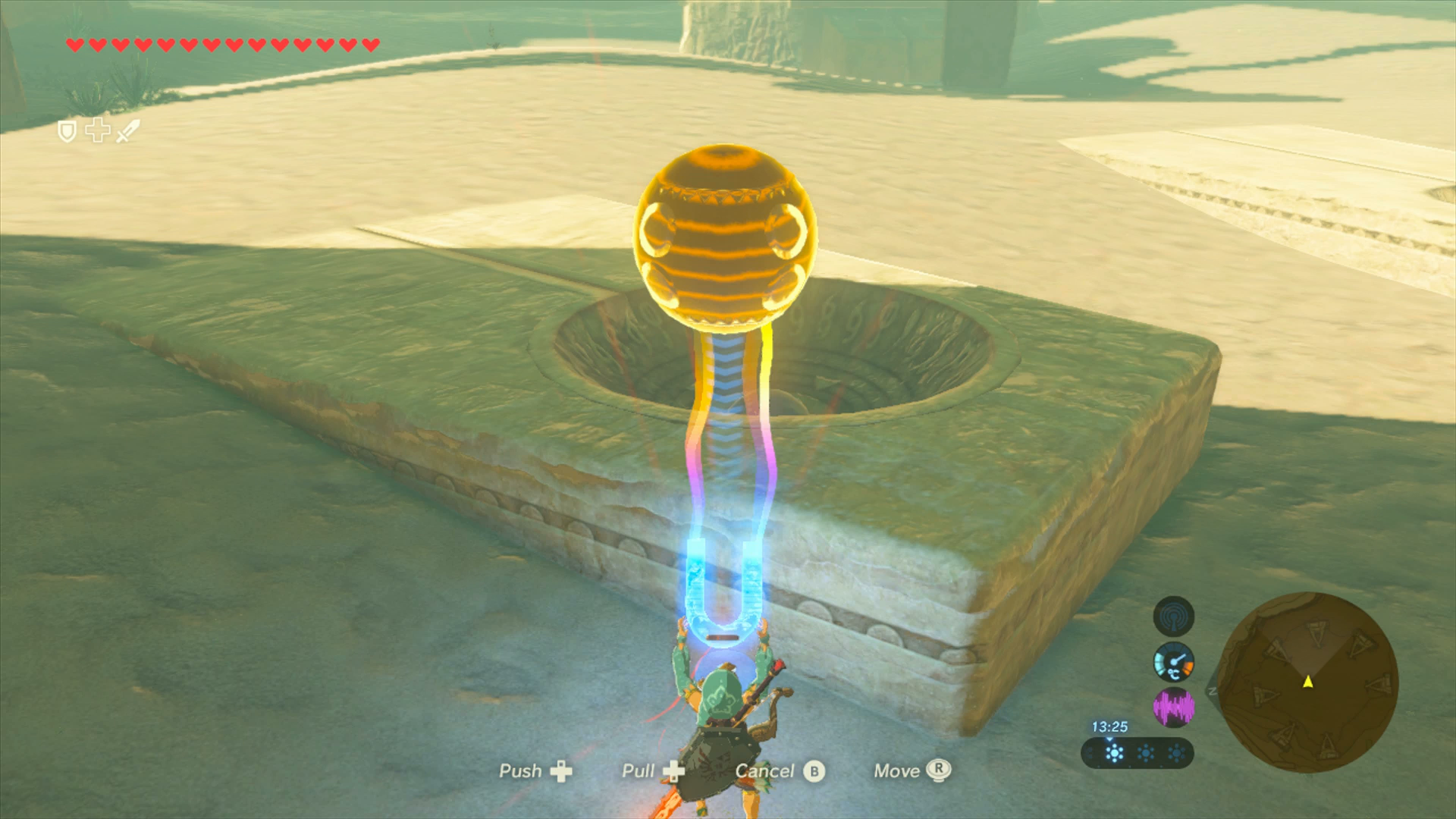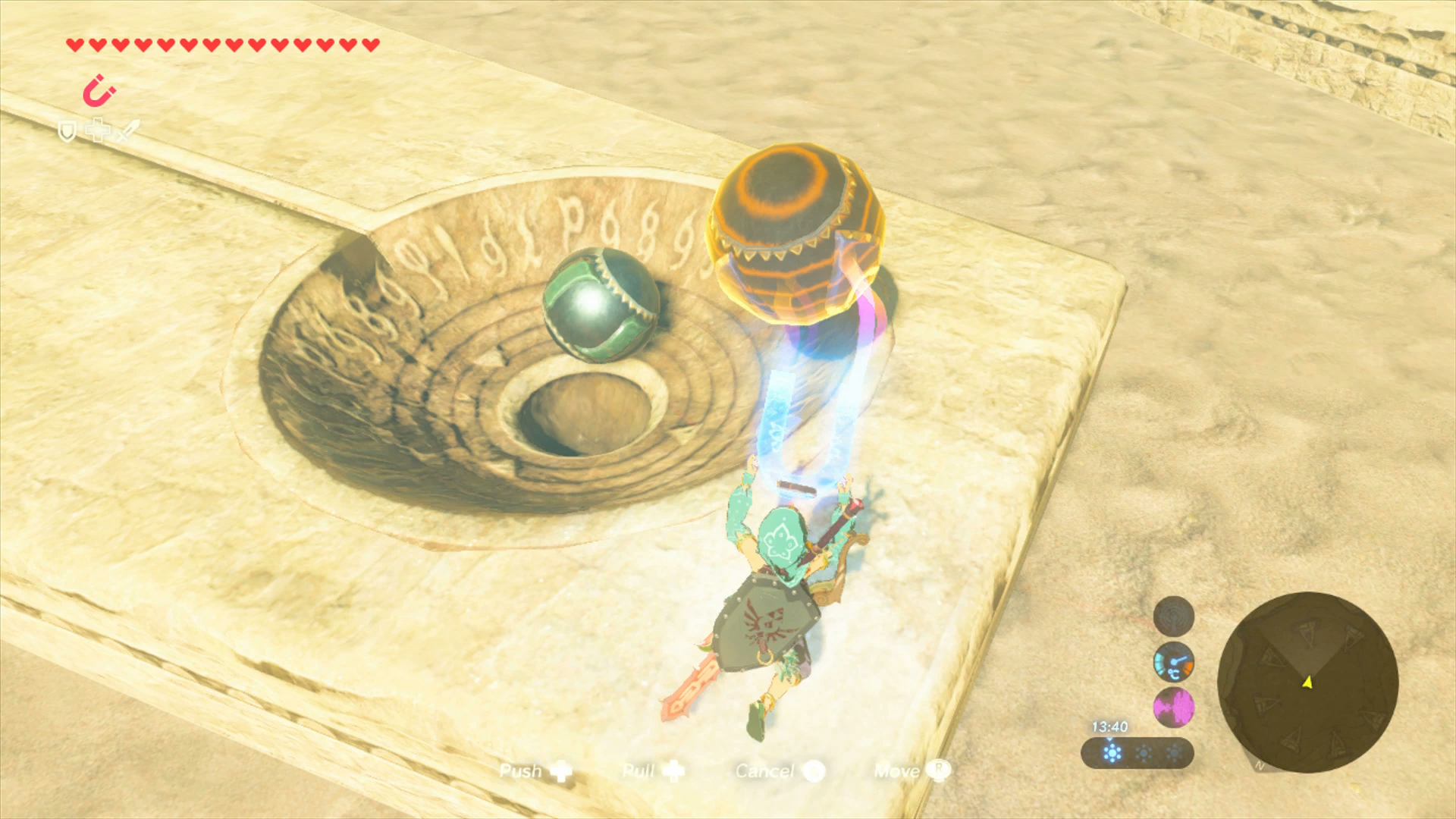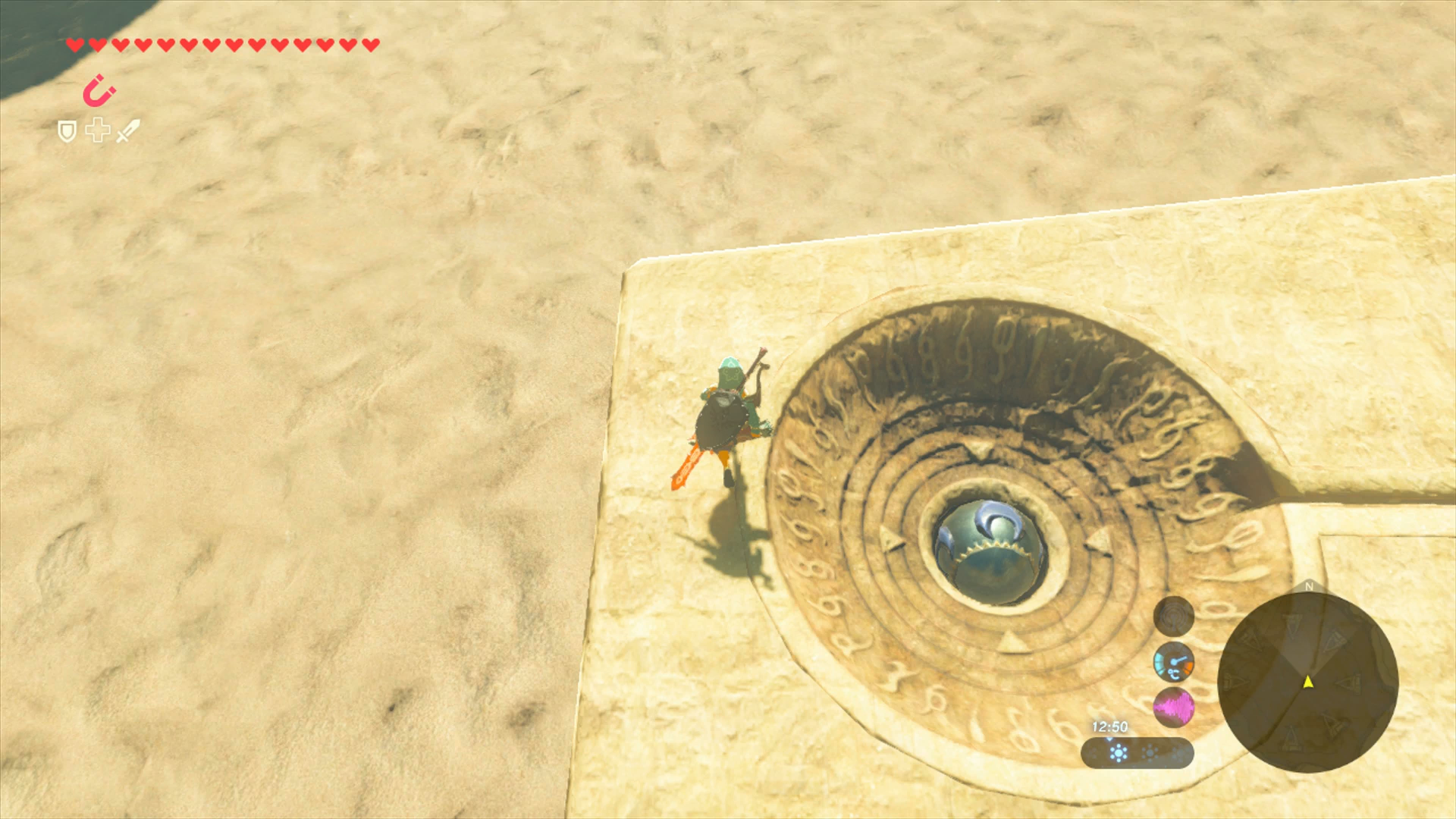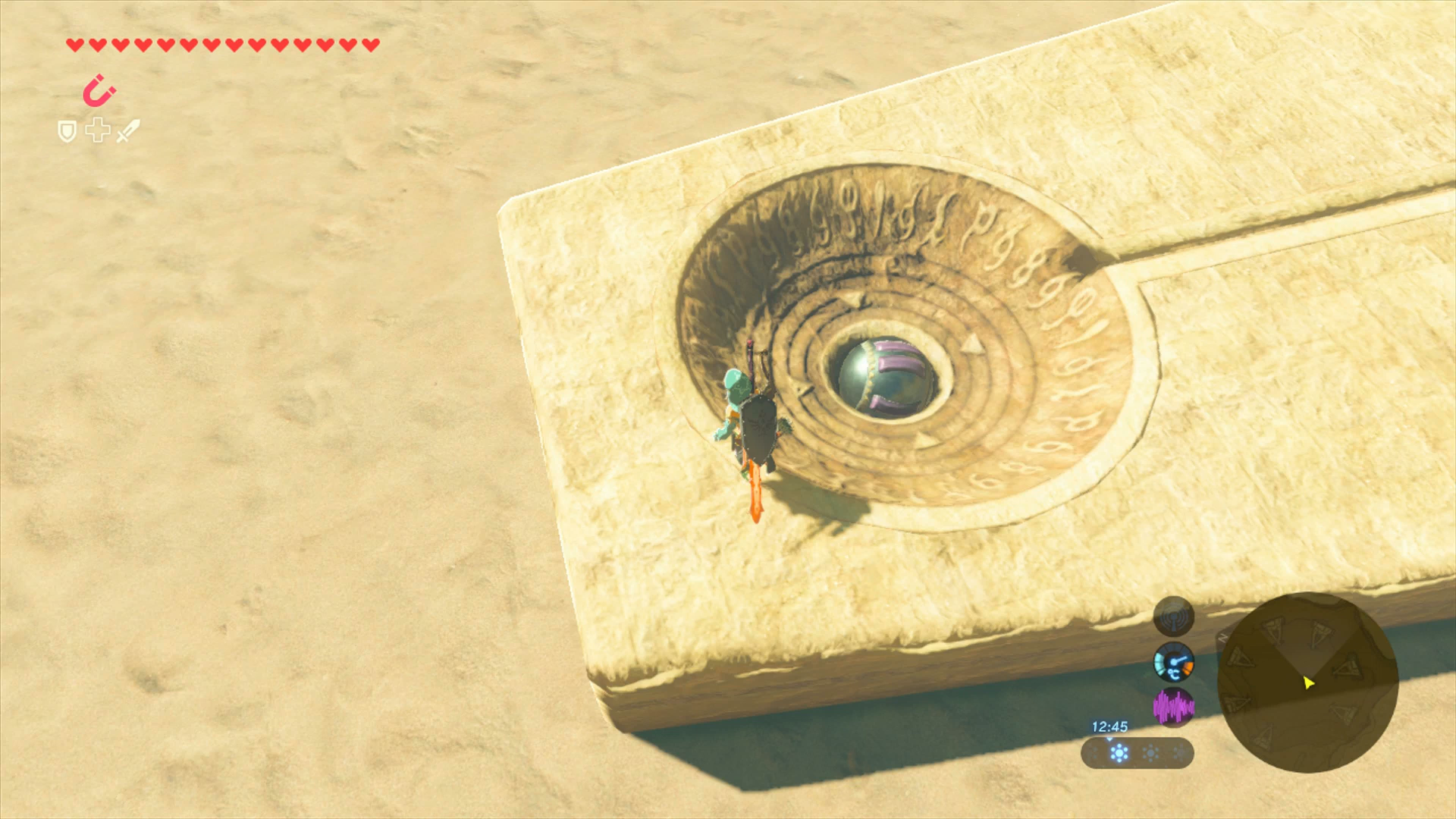 When you get that right, the sockets will light up and the shrine will appear. Inside is your reward, a Flamespear.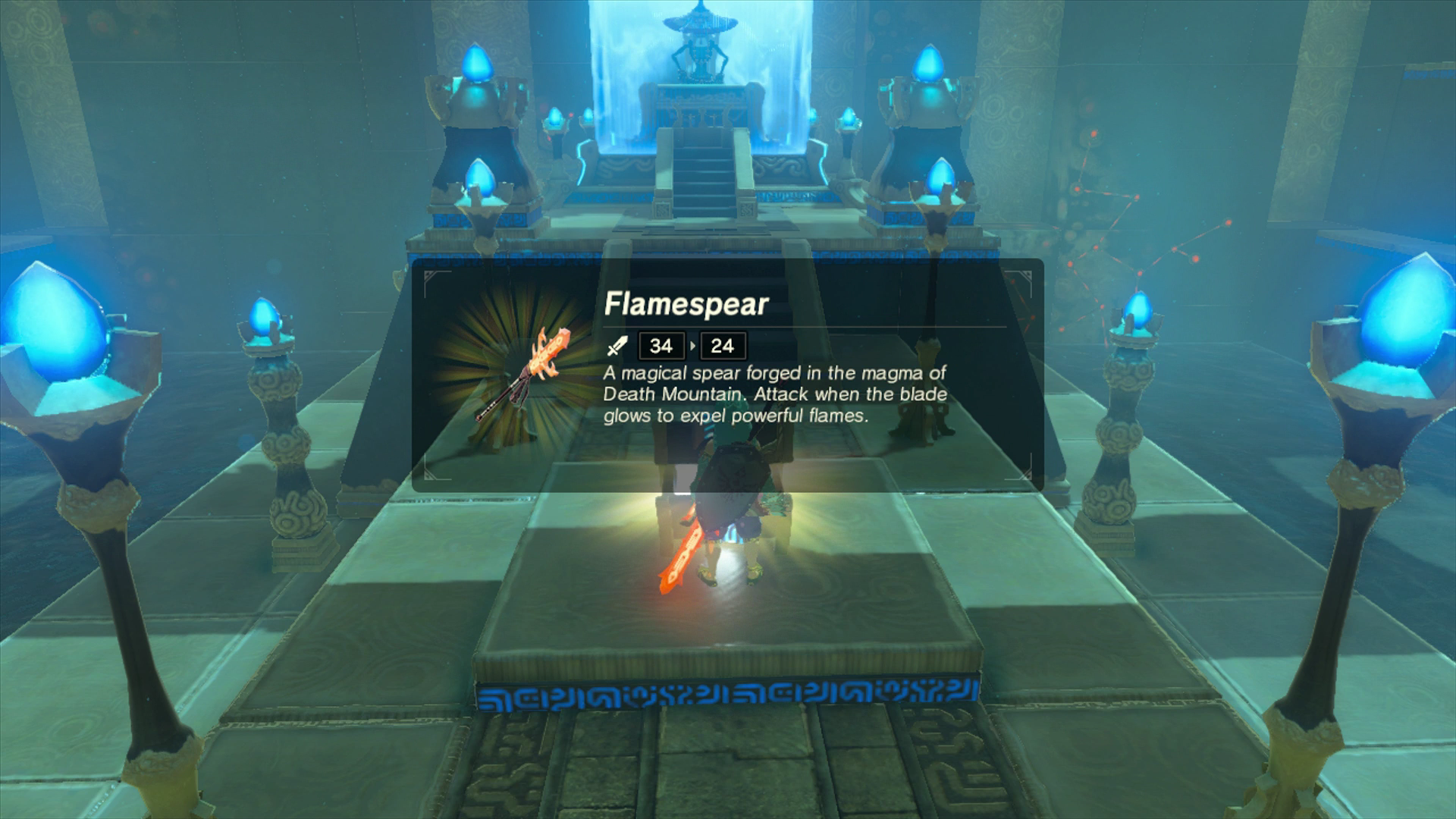 And when you've grabbed that, you're all done!
While you're here, here are other Shrines within this region:
Wasteland region (12 Shrines)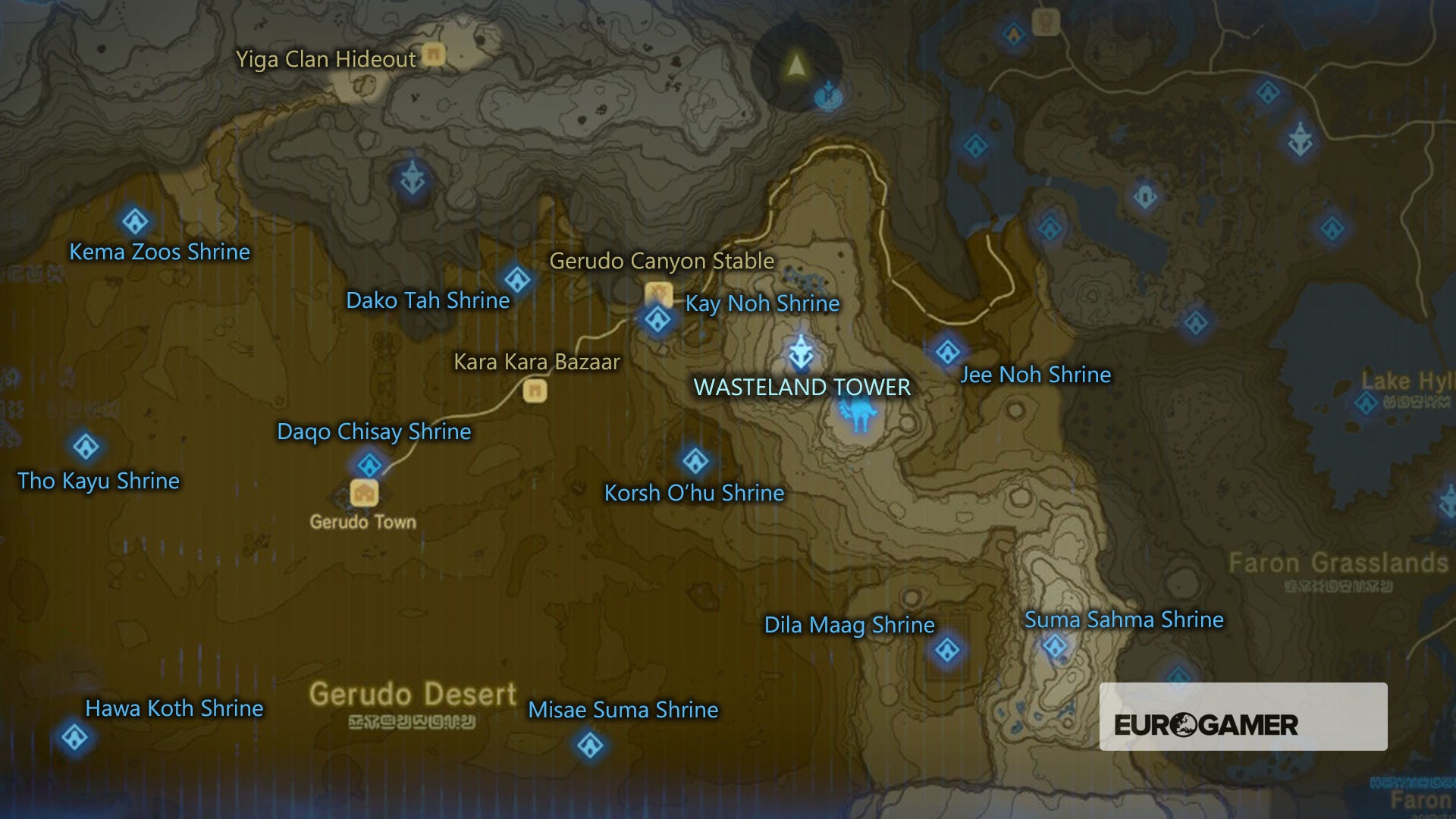 If you're after other trials, then our Zelda: Breath of the Wild Shrine locations and maps hub page can help with other regions.