Zelda - Raqa Zunzo, beating The Undefeated Champ at the Sand-Seal Rally in Breath of the Wild
How to find and beat Raqa Zunzo and The Undefeated Champ at the Sand-Seal Rally.
Raqa Zunzo is one of the many shrines located throughout Zelda: Breath of the Wild. Found in the Wasteland region, it is accessible once you have completed the The Undefeated Champ shrine quest.
If you need help finding and solving other Shrines, our Shrine location maps page can help, while our Zelda: Breath of the Wild walkthrough and guide covers other aspects of the game.
Finding Raqa Zunzo and the Undefeated Champ at the Sand-Seal Rally
First, you need to have taken down the Gerudo region's Divine Beast Vah Naboris. Next, head south of Gerudo Town, and you'll find a raised area named Sand-Seal Rally.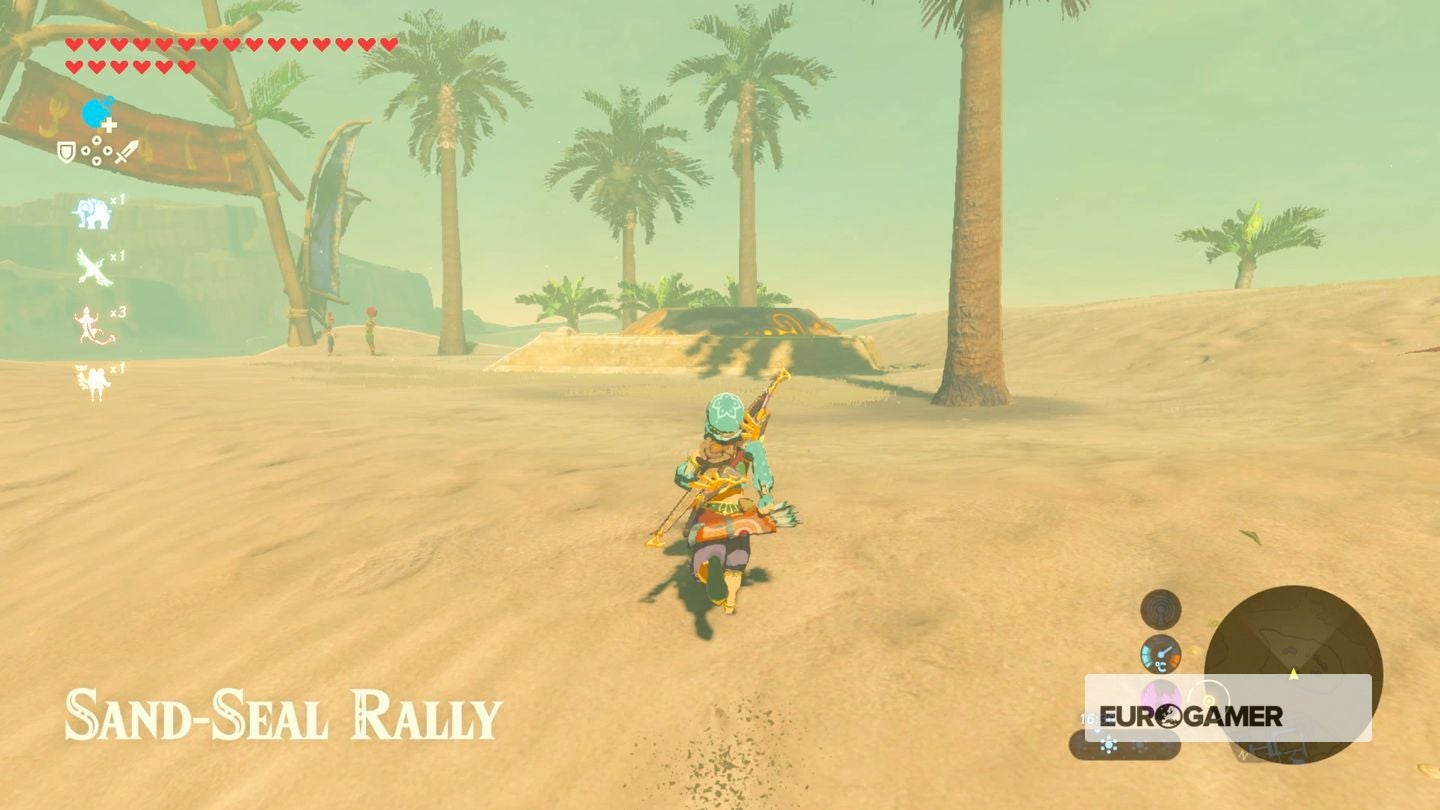 Talk to the two Gerudo standing by the trees to learn about a race you can participate in. The aim is to pass through every checkpoint and finish in a time less than 1 minute 30 seconds.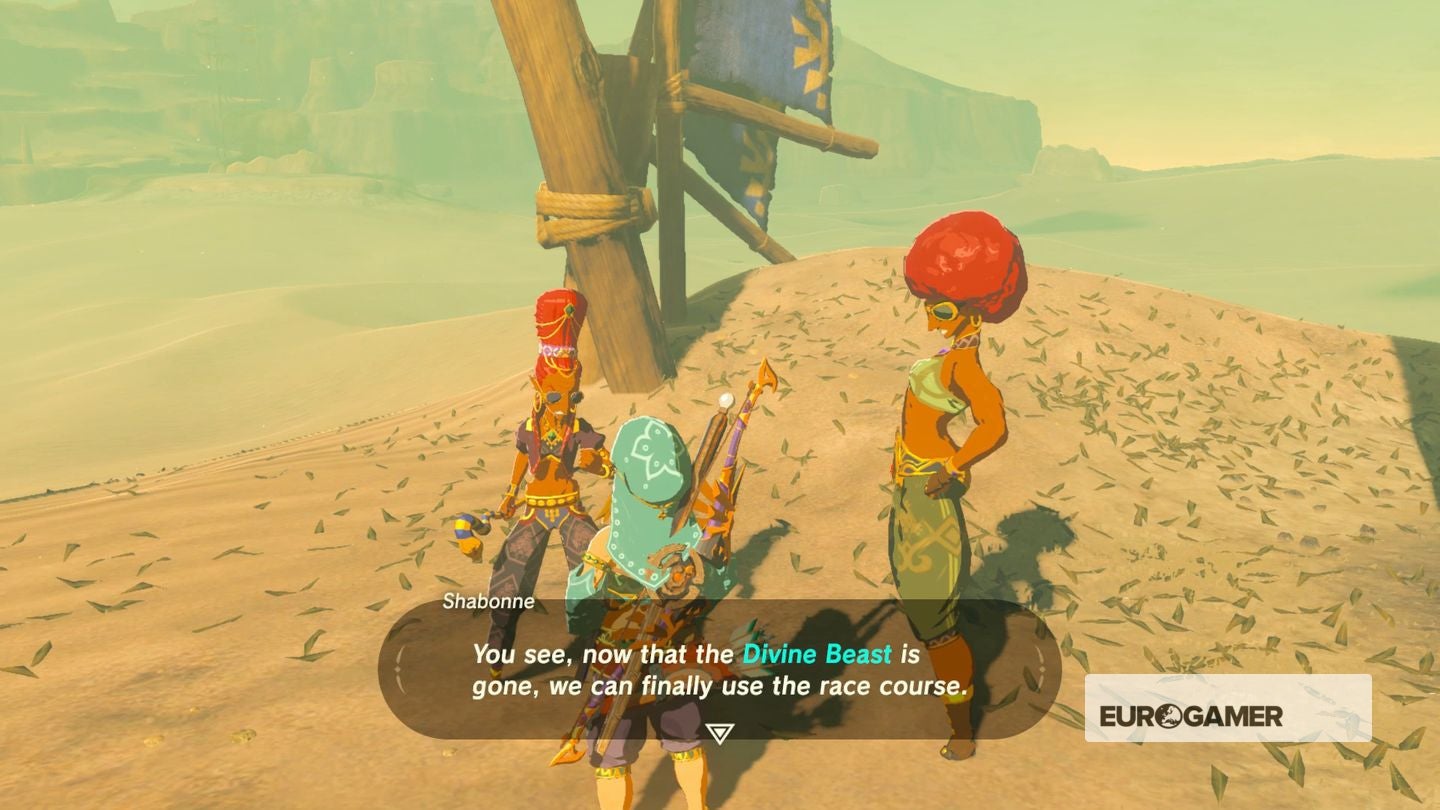 ---
Thanks to a new update, it's now possible to play Zelda Breath of the Wild in VR. Want help with the main game? Our Zelda: Breath of the Wild walkthrough can help complete Divine Beasts Vah Ruta, Vah Rudiana, Vah Medoh and Vah Naboris and more. There's also how to get the Master Sword, Hylian Shield and all Zelda Captured Memories and Great Fairy Fountain locations, while our Shrines locations and Shrine maps hub explains where to find and solve every puzzle room, including dragon locations and Labyrinth solutions. We also have a DLC 1 guide and DLC 2 guide, including all Tingle, Majora's Mask, Phantom, Midna outfit locations.
---
It's easier than it sounds; simply boost whenever the prompt appears, keep going towards each checkpoint (they are always visible and more or less directly ahead) and avoid bumping into anything.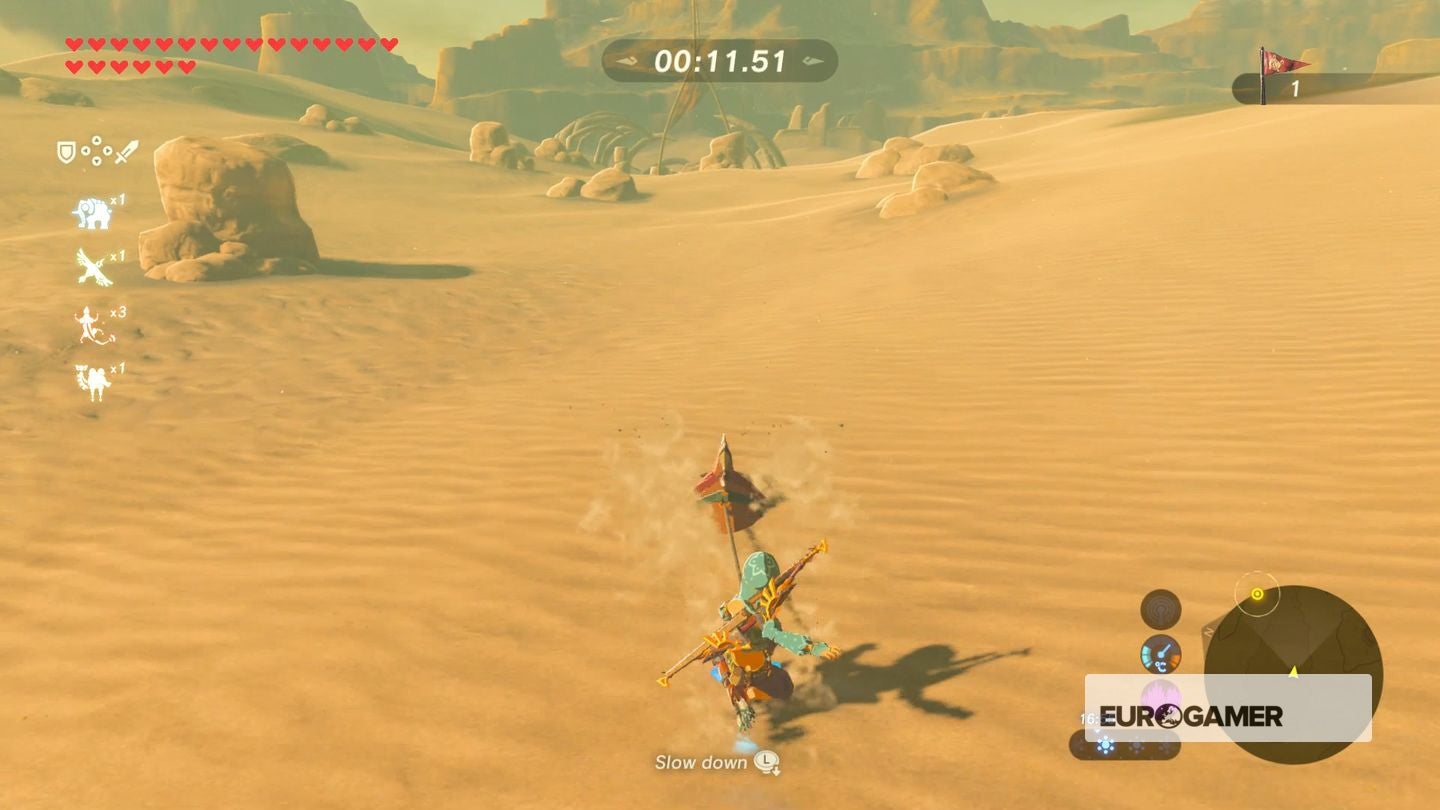 The only possibly difficult part is between checkpoints five and six, where there are rolling boulders, but if you stick to the left side you should avoid both sets easily.
If you boost enough and avoid getting hit, you should make the target easily. After a ceremony, you have the right to drop the orb into the pedestal, which causes a Shrine to emerge.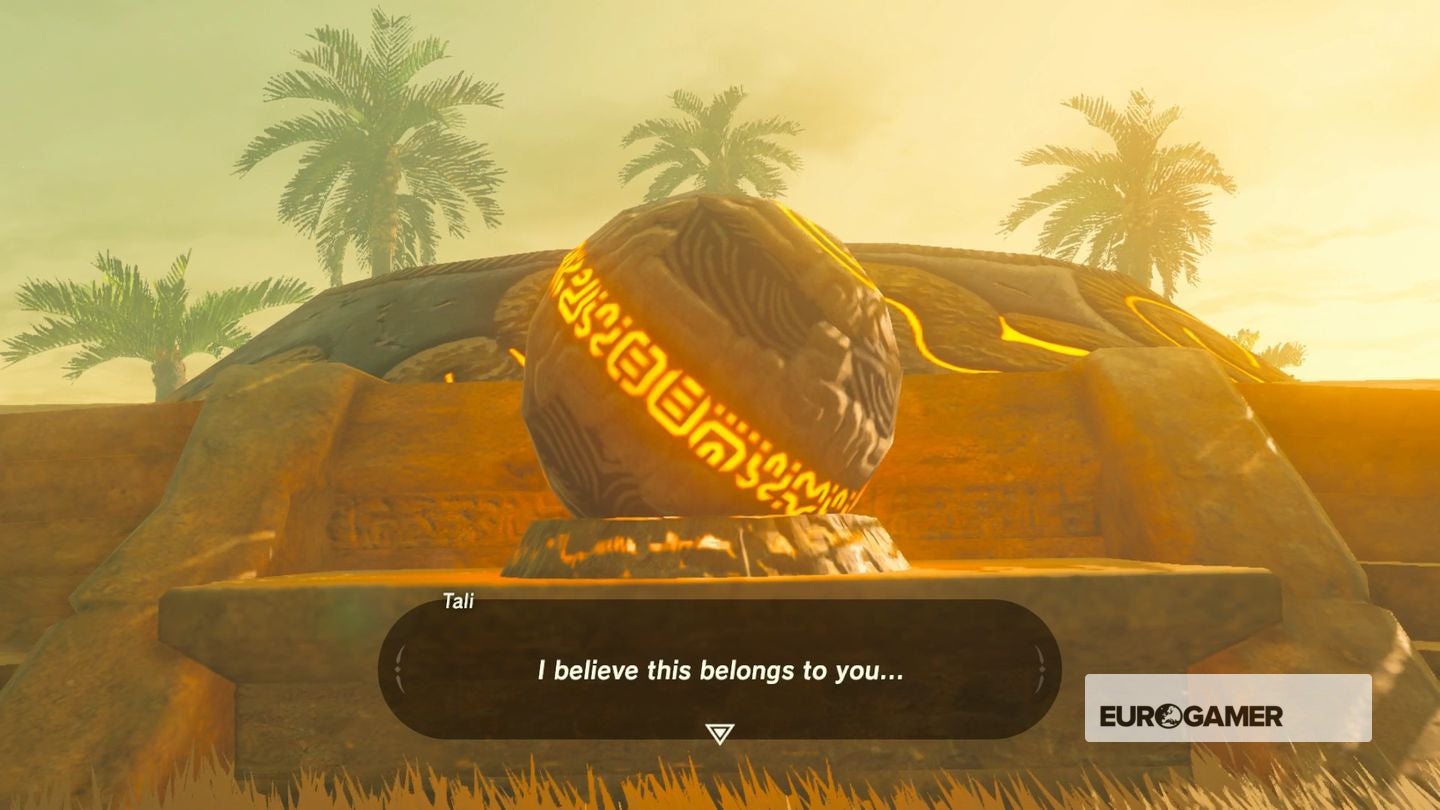 There is no trial inside the Shrine, simply a chest containing the Radiant Shield (Shield Guard Up +12) and the altar where you can receive the Spirit Orb.
While you're here, here are other Shrines within this region:
Wasteland region (12 Shrines)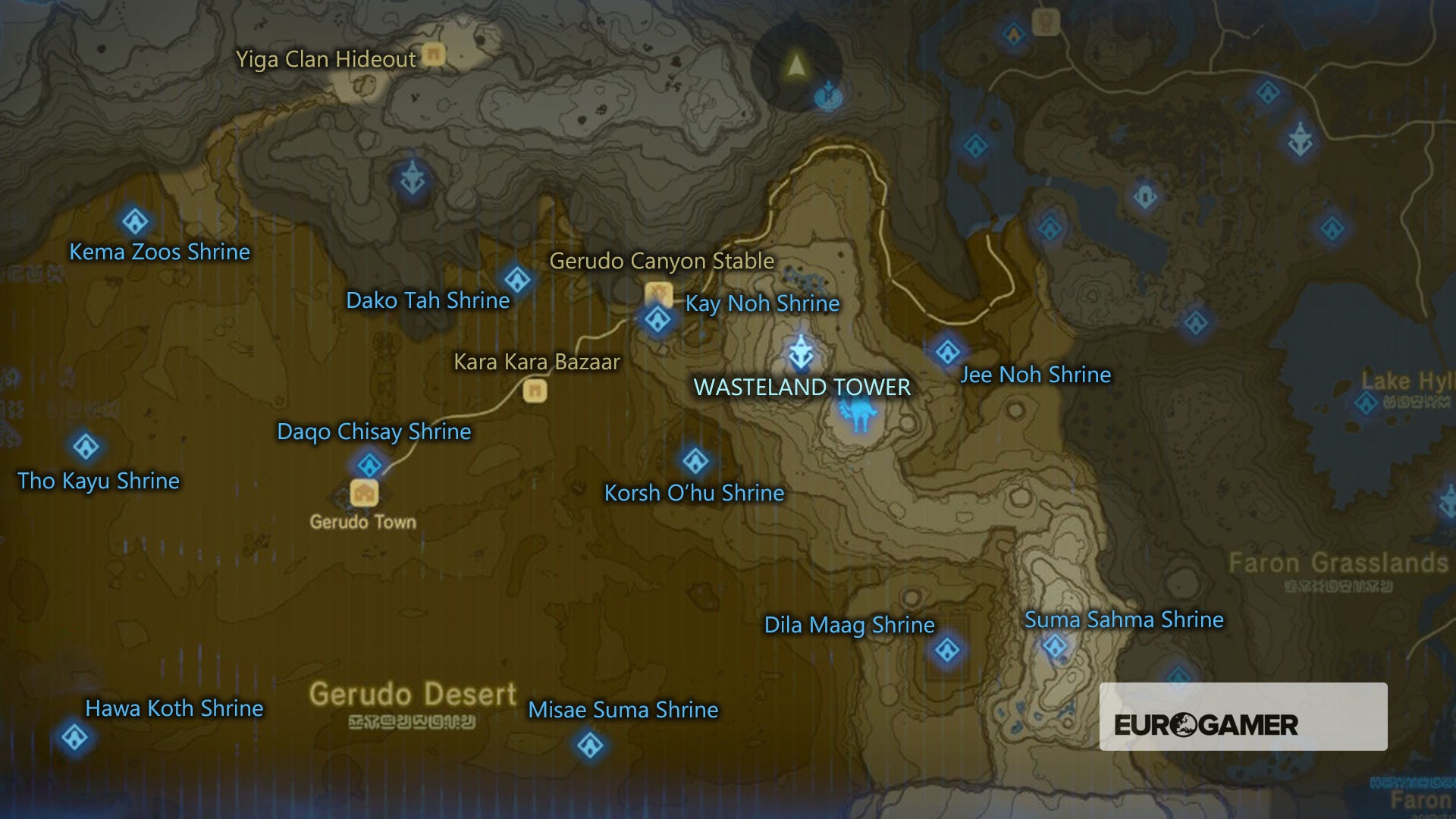 If you're after other trials, then our Zelda: Breath of the Wild Shrine locations and maps hub page can help with other regions.