Zelda - Dako Tah and Electric Path trial solution in Breath of the Wild
How to find and solve the Wasteland region trial.
Dako Tah is one of the many Shrines located throughout Zelda: Breath of the Wild. The challenge inside, named the Electric Path trial, is a puzzle that has you move an electrified box around to create currents and open a path through it. Get it right, and you'll walk out a success.
If you need help finding and solving other Shrines, our Zelda: Breath of the Wild Shrine of Trials locations page can help, while our Zelda: Breath of the Wild walkthrough and guide covers other aspects of the game.
Where to find Dako Tah
The Dako Tah shrine is located within the Wasteland region, specifically due west of Gerudo Canyon Stable, or due north of Kara Kara Bazaar. To get there, the fastest way is to glide south-east from Gerudo Tower.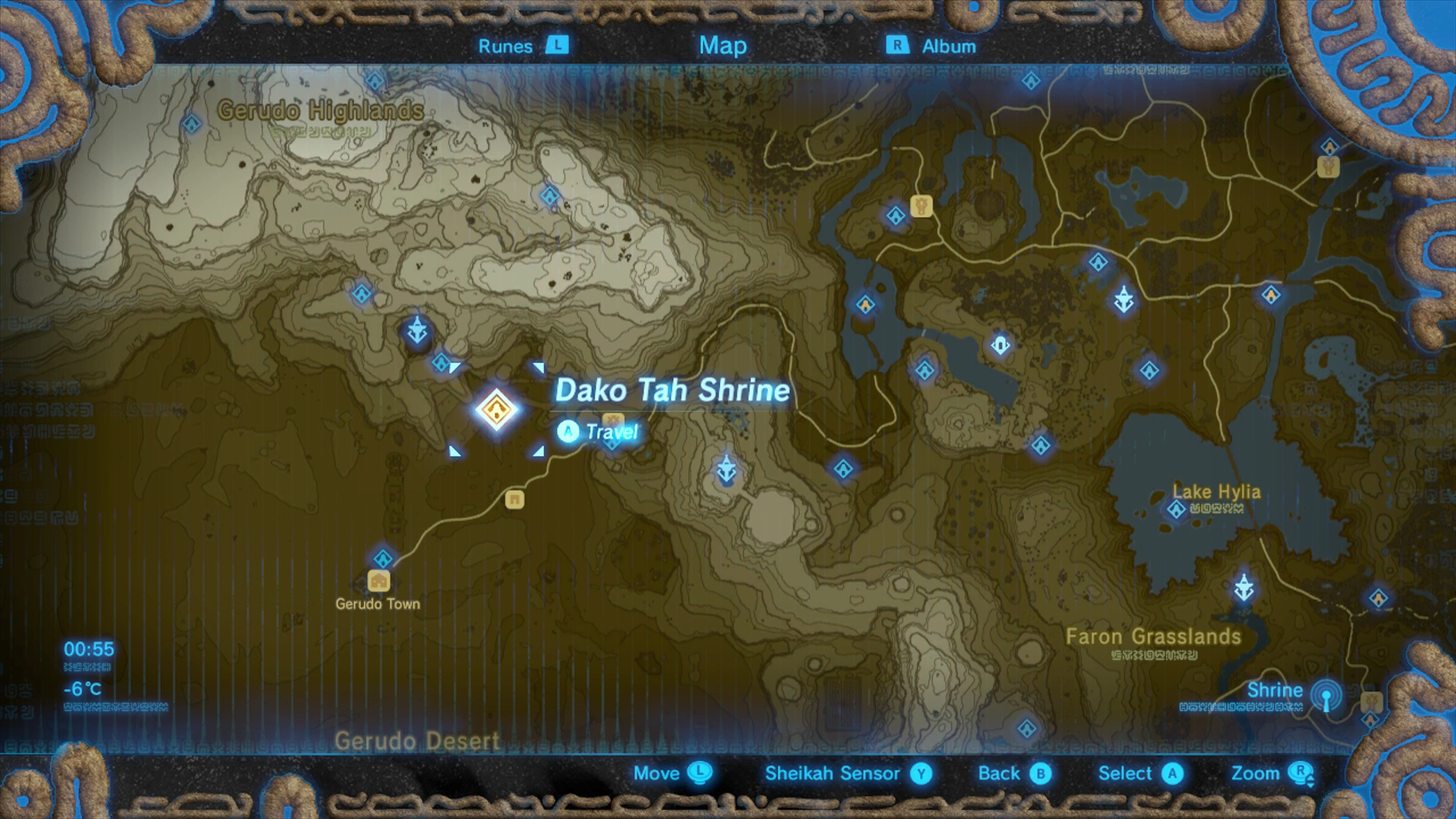 Alternatively, head to the sanctuary of Kara Kara Bazaar, and walk due north - note that you'll need heat resistance to make it there, though.
There's no puzzle to solve here in order to access the shrine, so simply dive in when you're ready.
Dako Tah and Electric Path trial solution
Inside the shrine, follow the path forwards and defeat the low-level Guardian scout when you find it.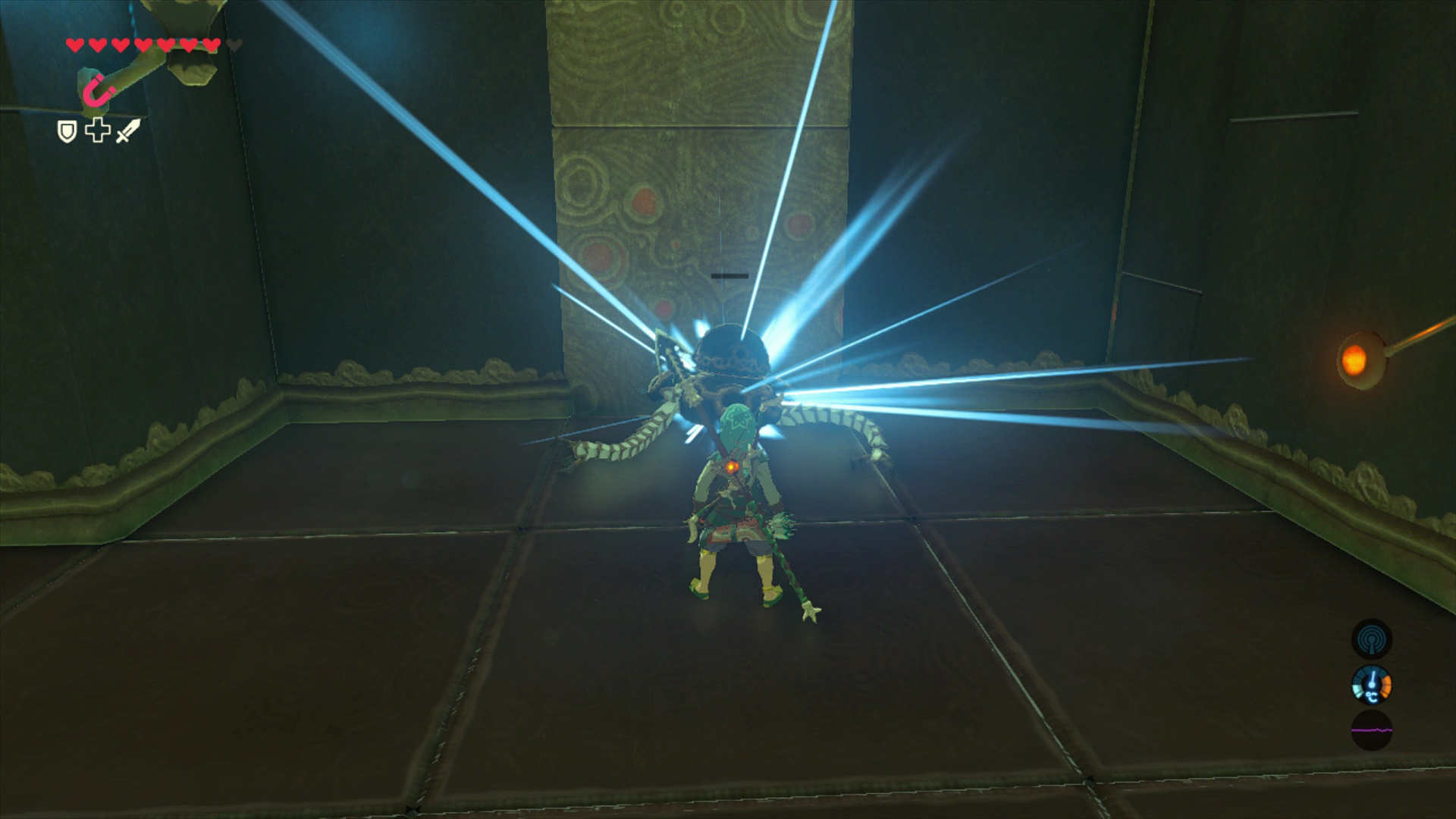 You'll see a electrified wire - glowing green - just to one side, and a moving platform. You need to hop on the platform, and then use magnesis to pick up the electrified cube at the other end which powers it.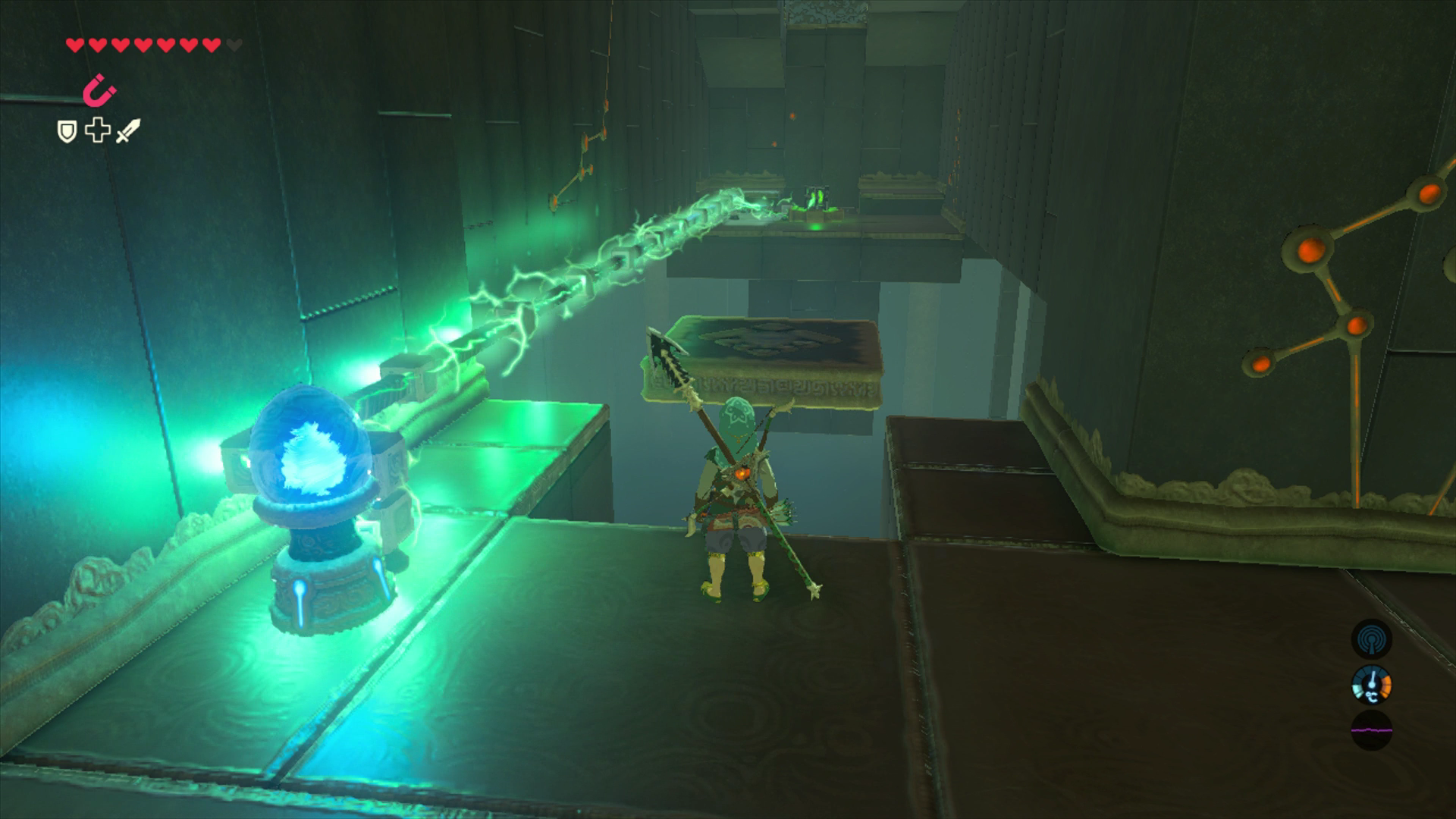 When you do so, it'll stop the platform from moving, so pick it up when you're about halfway there, turn around, and hold it on the other end of the wire to get back across.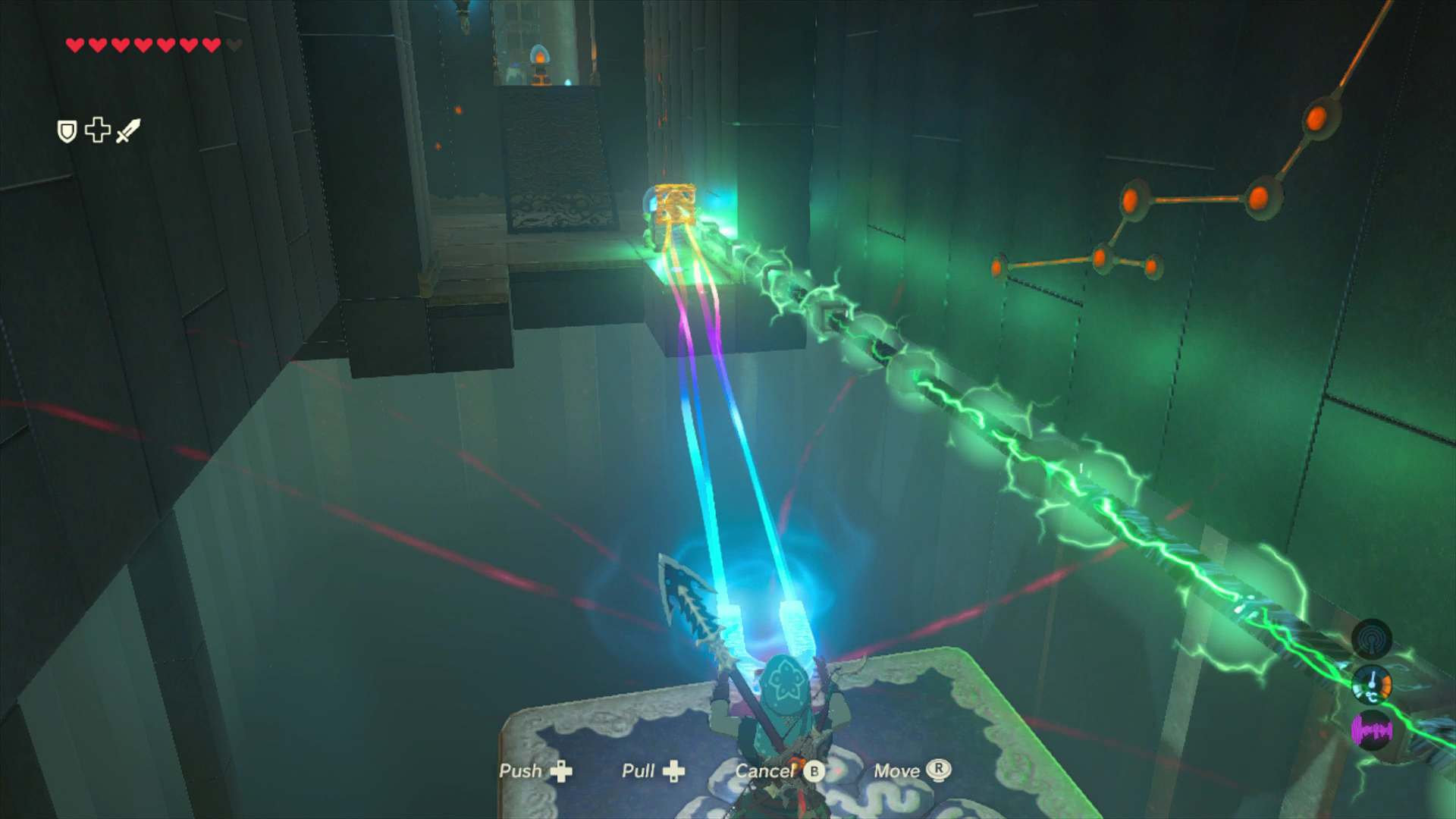 When you get back, pick up the cube again and carry it straight ahead to the ramp. You'll see a platform with a bulb on it - place the cube next to the bulb to power it, and then hop on the platform as it starts moving.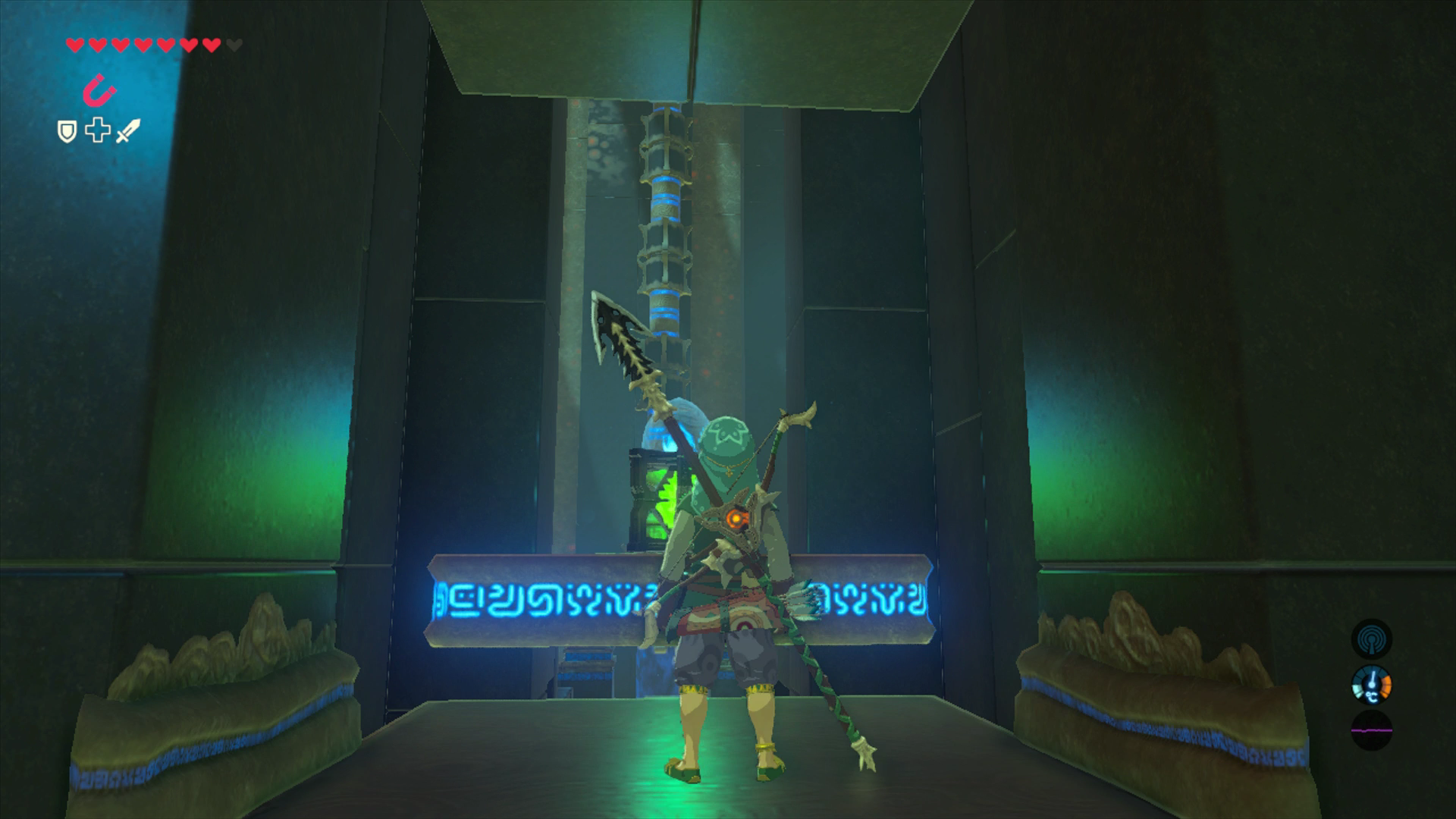 ---
Thanks to a new update, it's now possible to play Zelda Breath of the Wild in VR. Want help with the main game? Our Zelda: Breath of the Wild walkthrough can help complete Divine Beasts Vah Ruta, Vah Rudiana, Vah Medoh and Vah Naboris and more. There's also how to get the Master Sword, Hylian Shield and all Zelda Captured Memories and Great Fairy Fountain locations, while our Shrines locations and Shrine maps hub explains where to find and solve every puzzle room, including dragon locations and Labyrinth solutions. We also have a DLC 1 guide and DLC 2 guide, including all Tingle, Majora's Mask, Phantom, Midna outfit locations.
---
Jump off the platform halfway up its range of movement to reach a chest, which contains a Moonlight Scimitar.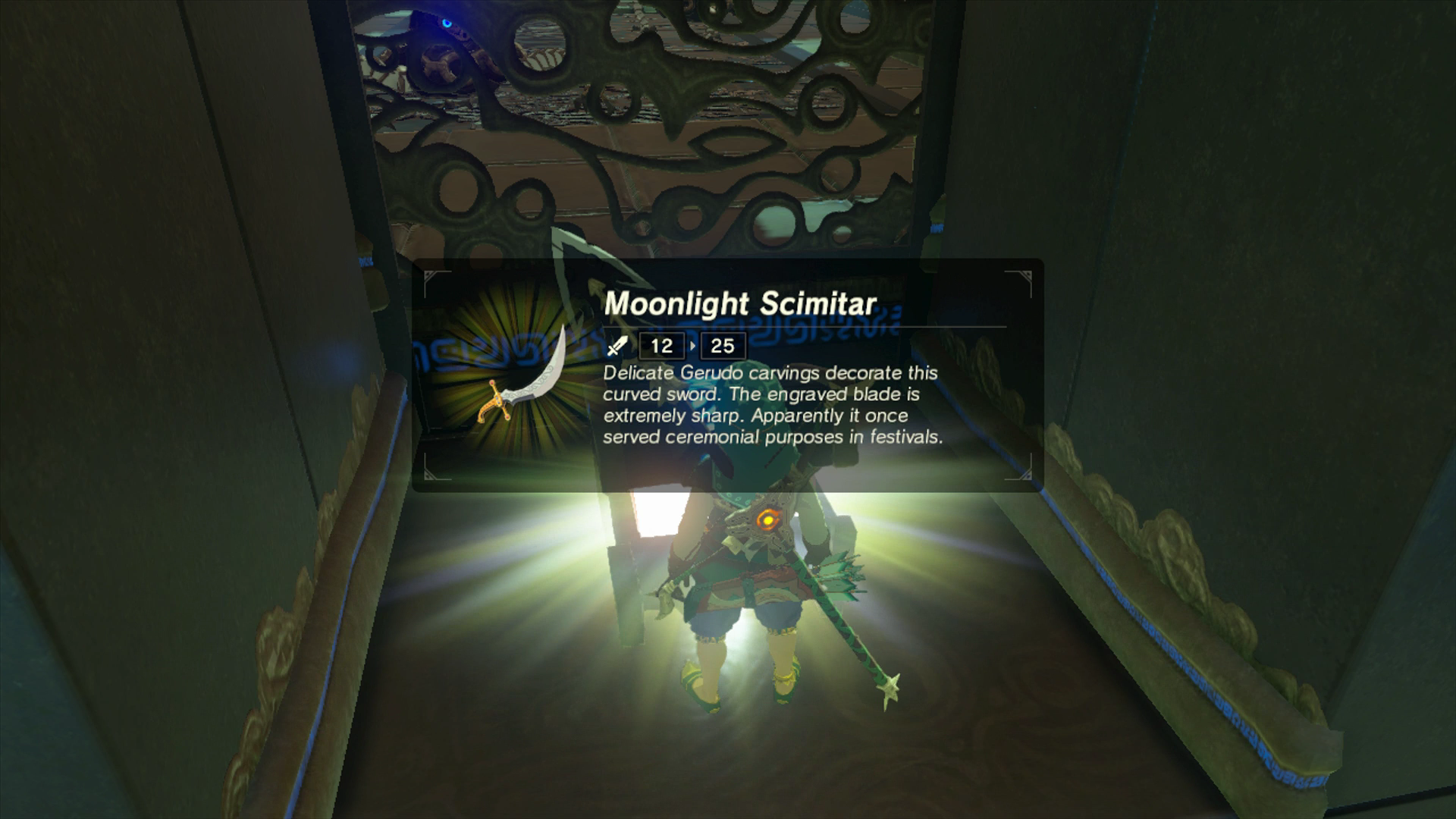 At the top, pick up the cube again and drop it onto the metal floor in the next chamber - on that floor are three low-level scouts, but they'll be instantly killed if you electrify them with that box by dropping it nearby.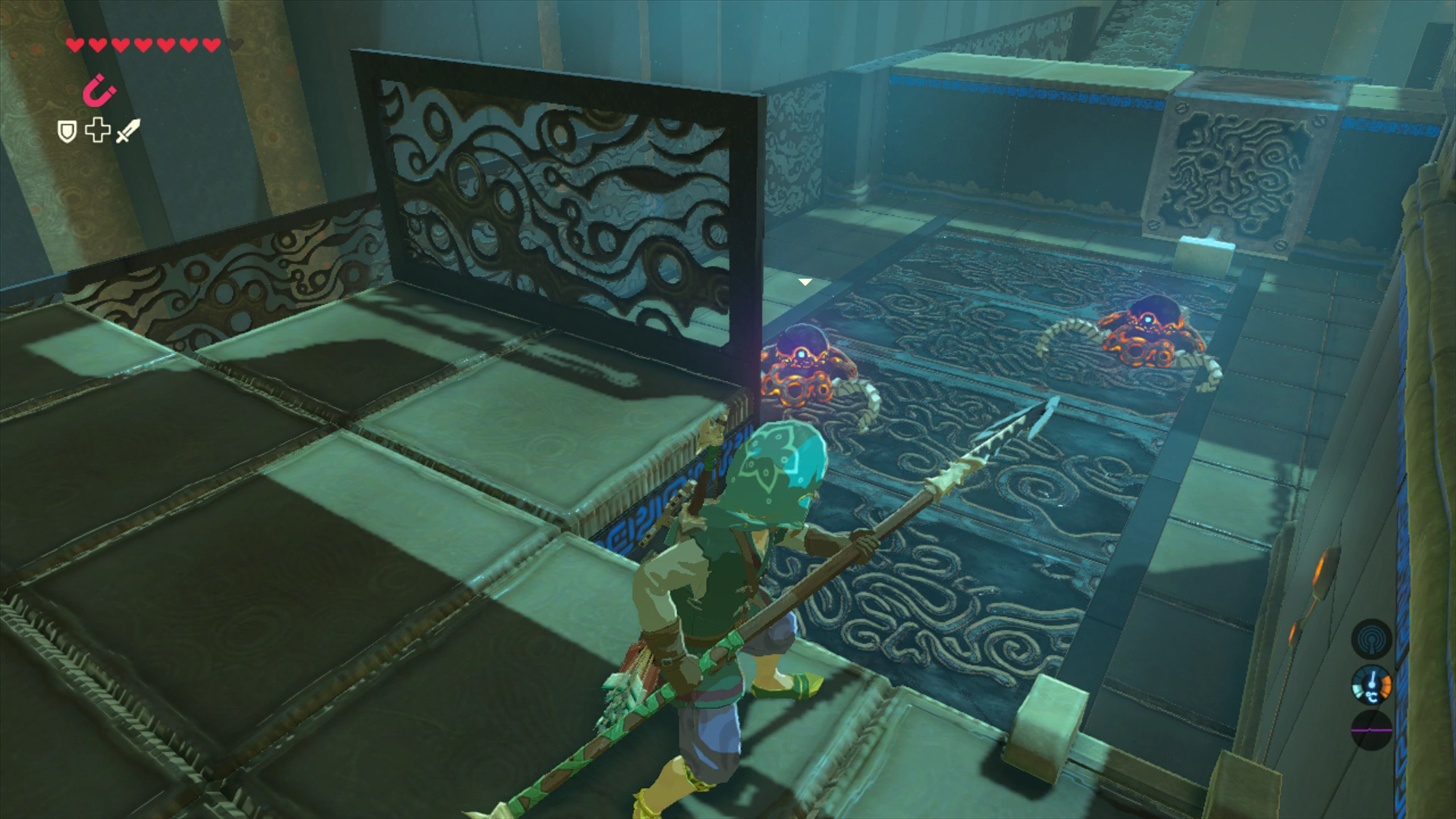 Drop down and turn back to face the way you came, to see a chest containing an Ancient Core.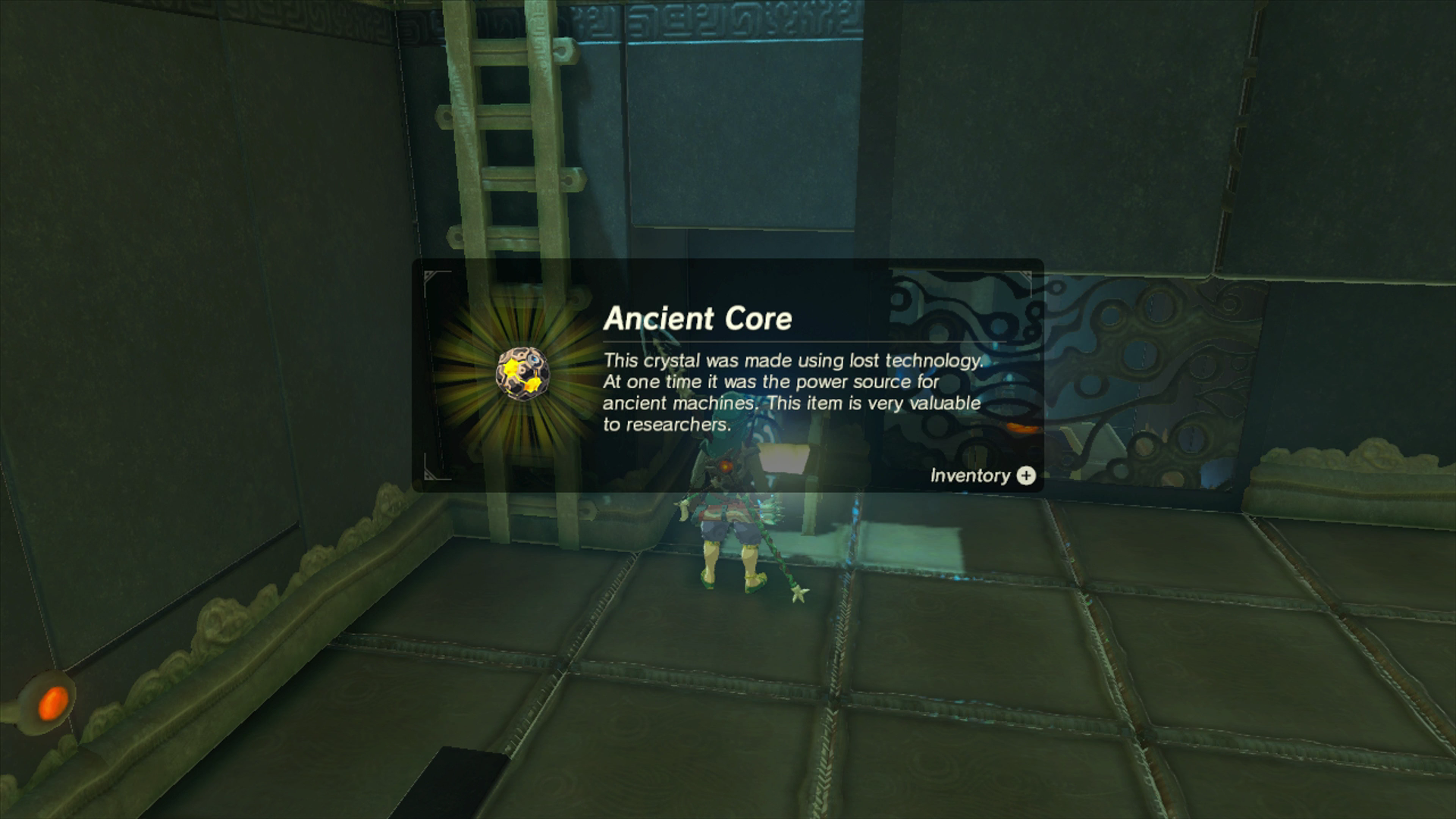 Next, push the big metal cube away from you with magnesis to get through to the next area.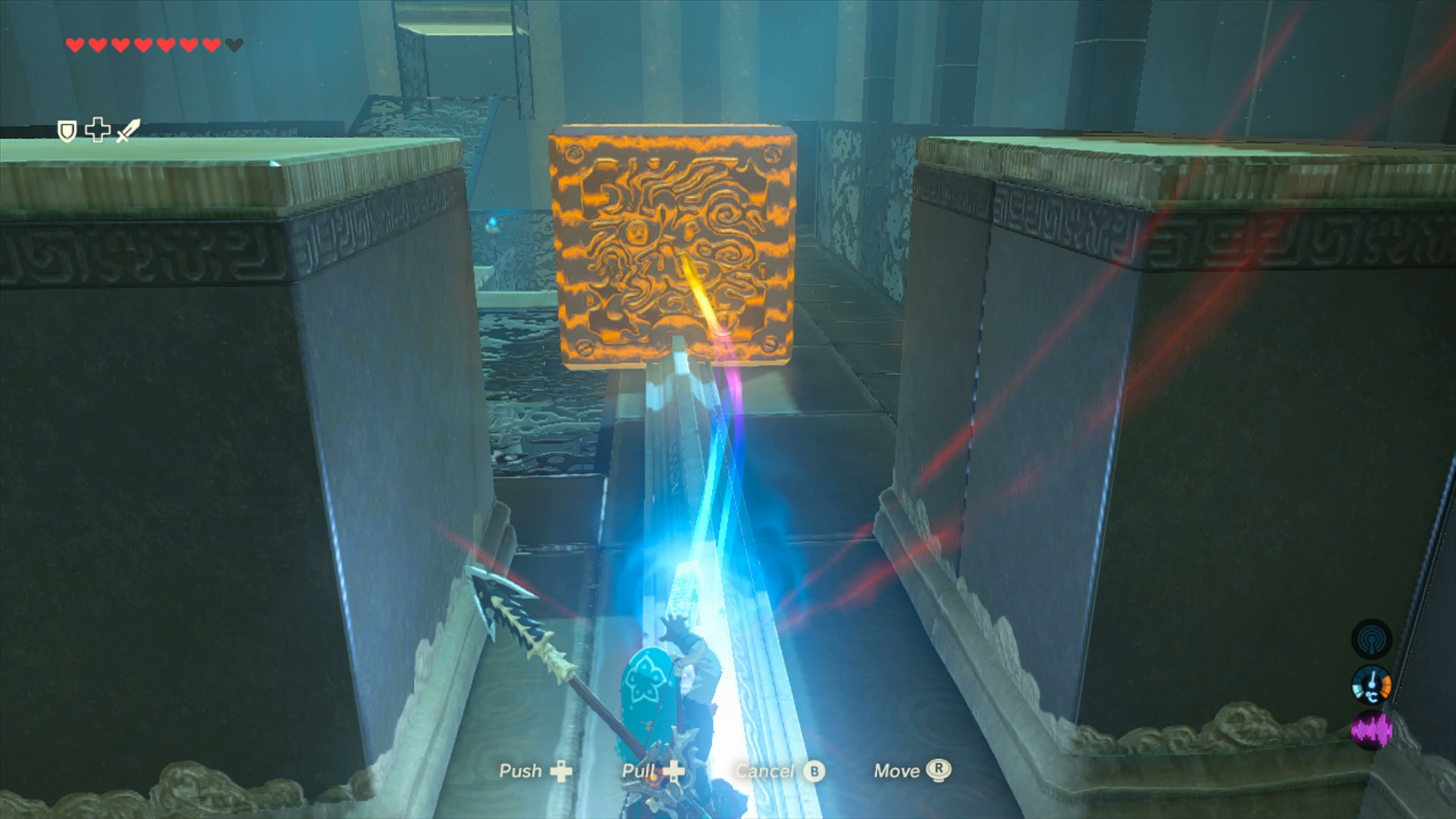 From there, head down the ramp nearby, rather than up, and hit the orange crystal turning it blue.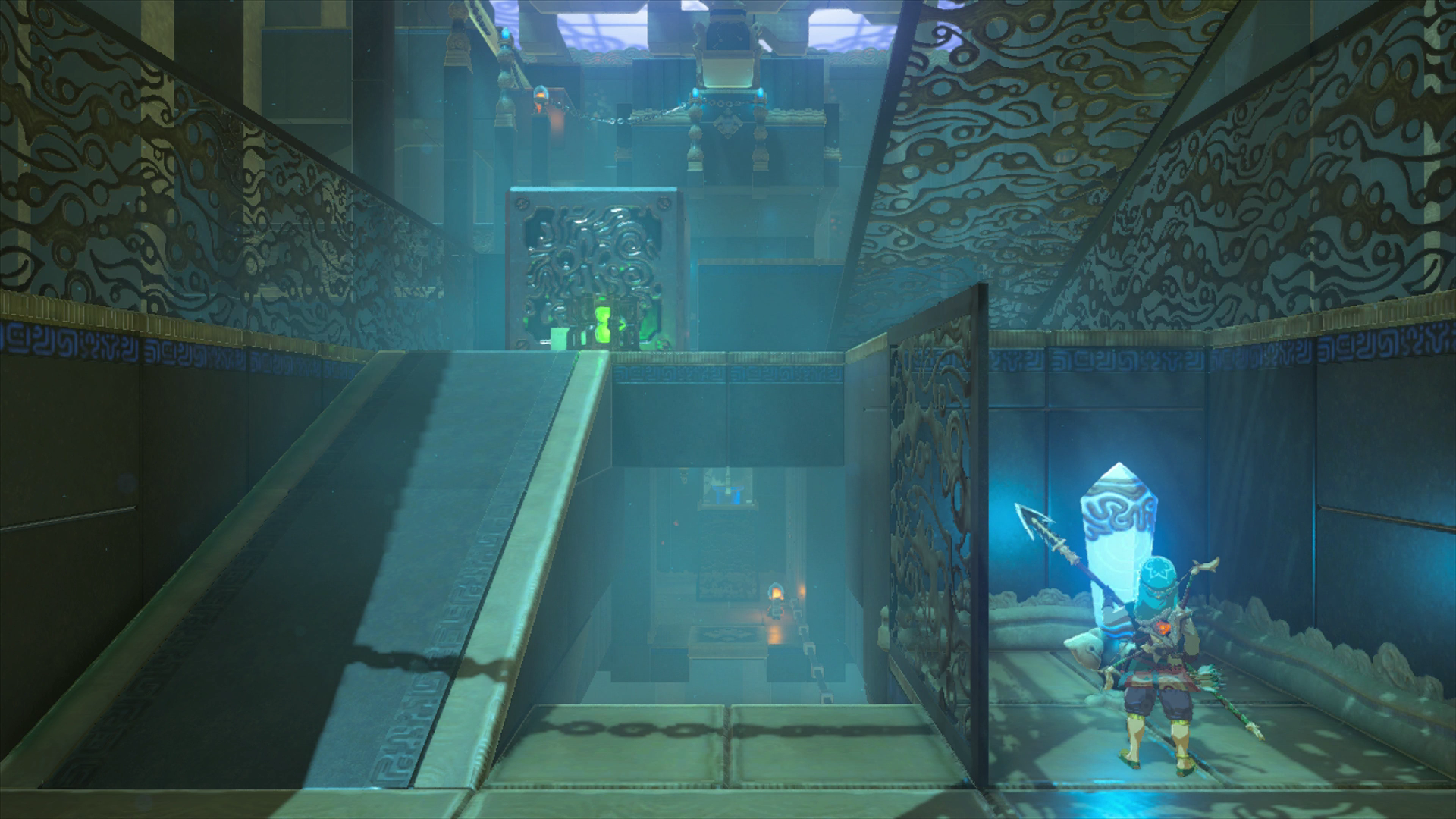 This will open up a path on a moving platform to another chest! It contains a silver rupee, worth 100 rupees.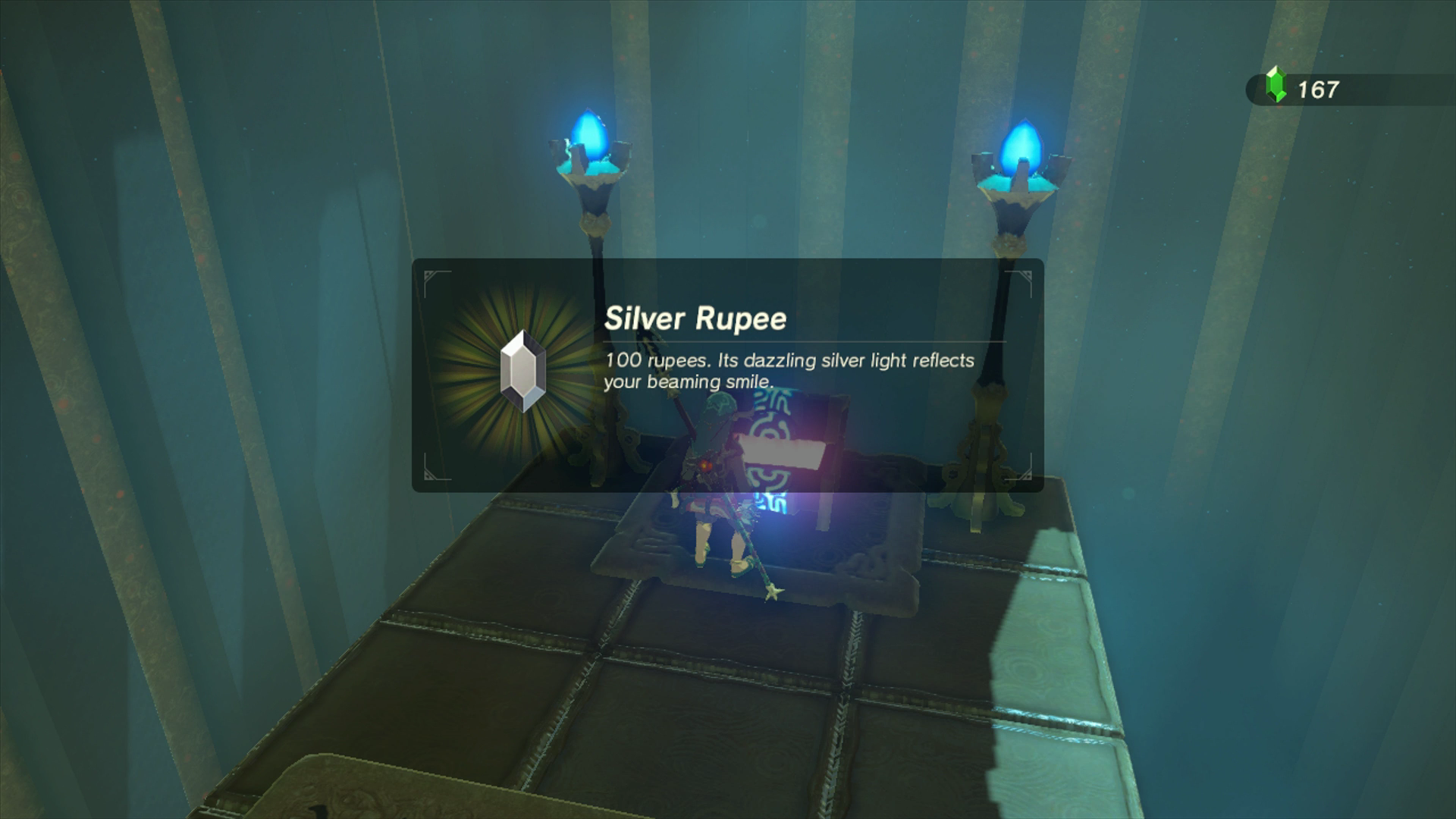 Head back up to the ramp above, and bring the electric cube with you to activate another elevator. Hop on and ride up to the top.
Up the top, you'll see the exit on the far side. Place the electric cube on the socket nearby, and a moving platform will take you there - only the way is partially blocked by another metal cube.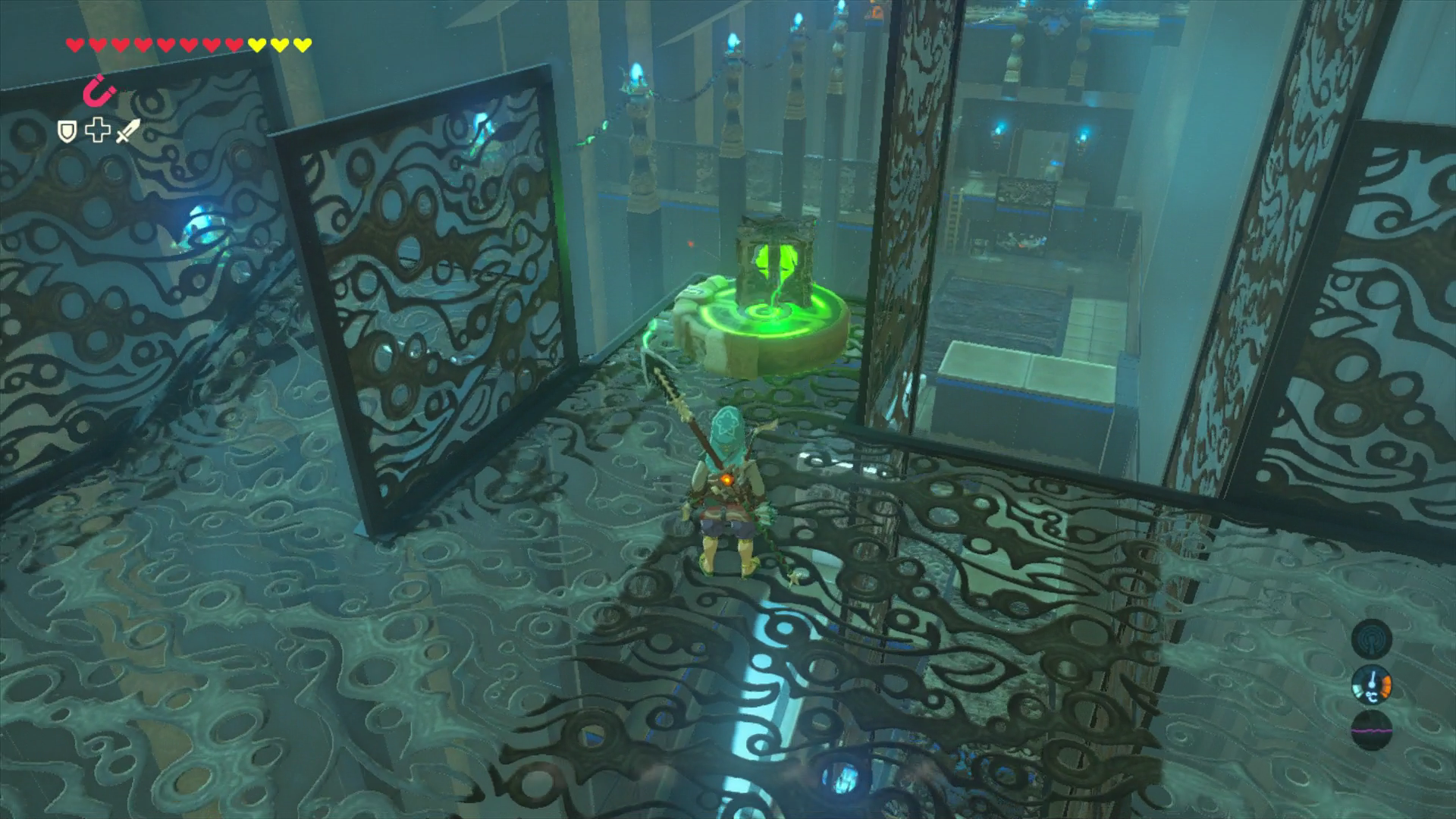 When you get close to the metal cube whilst riding the platform, you need to push it away from you with magnesis.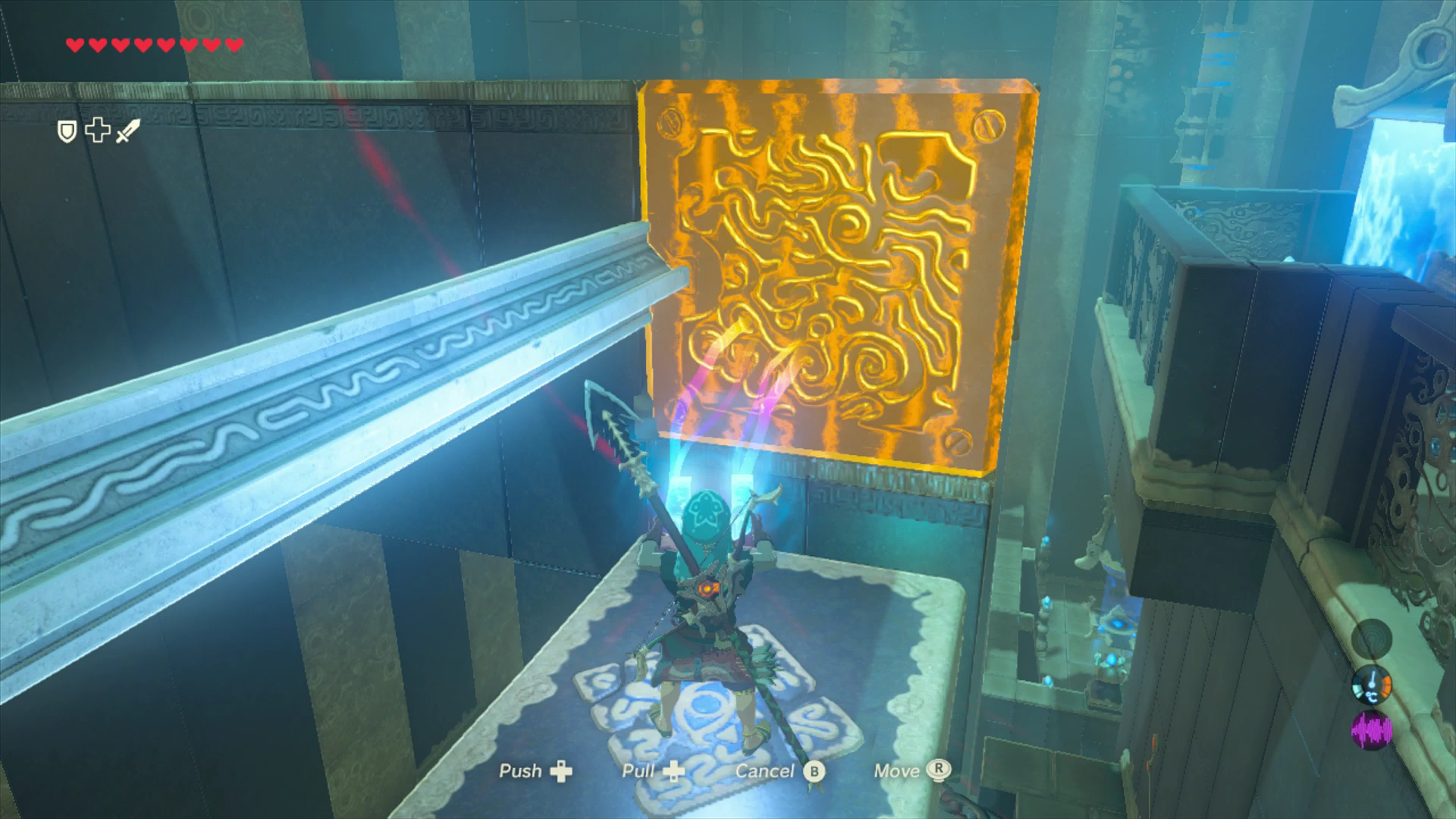 But don't exit yet - once you're the other side of the block, move it back towards its starting position to reveal a small ledge with a chest on it, containing a Radiant Shield.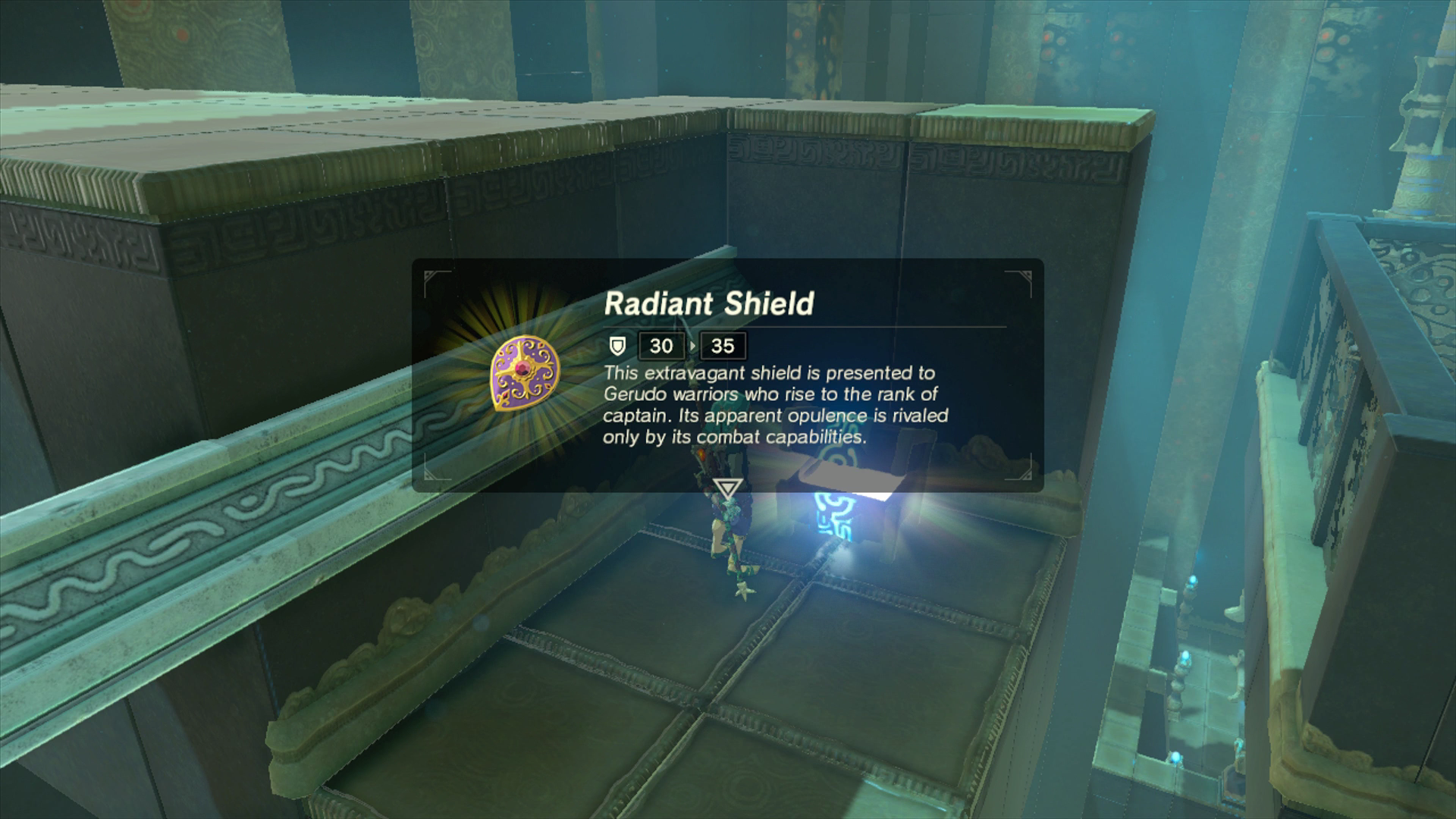 Wait for the platform to come back, then ride it to the exit, where you can leave at last!
While you're here, here are other Shrines within this region:
Wasteland region (12 Shrines)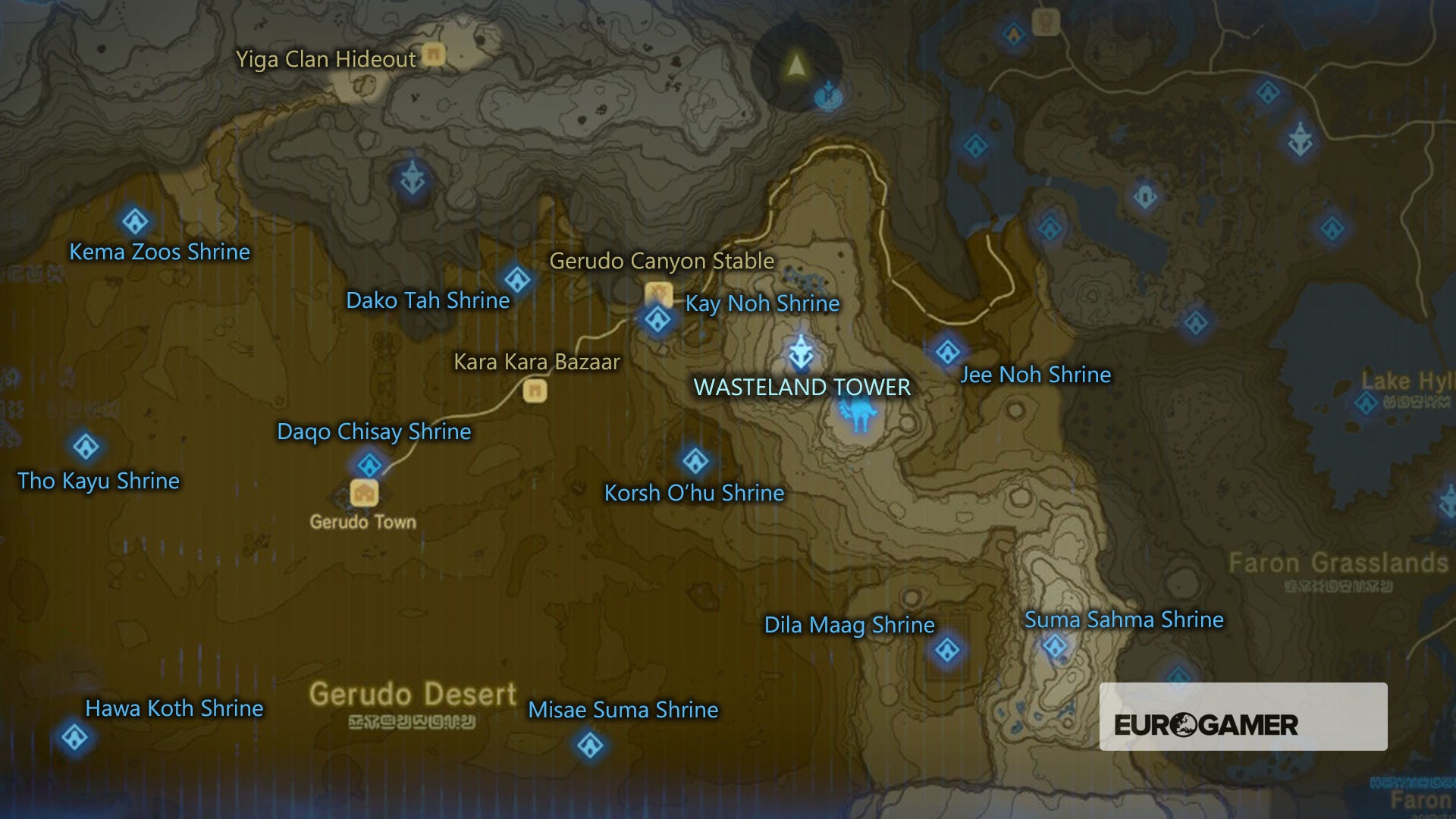 If you're after other trials, then our Zelda: Breath of the Wild Shrine locations and maps hub page can help with other regions.