Zelda - Misae Suma and The Perfect Drink quest solution in Breath of the Wild
How to find and solve the Wasteland region trial.
Where to find Misae Suma
The Misae Suma shrine is located within the Wasteland region, specifically due south-east of Gerudo Town. To get there, it's probably slightly faster to glide south and a little west of Wasteland Tower. Otherwise, simply head due south-east from Gerudo Town, but be prepared for a bit of a trek.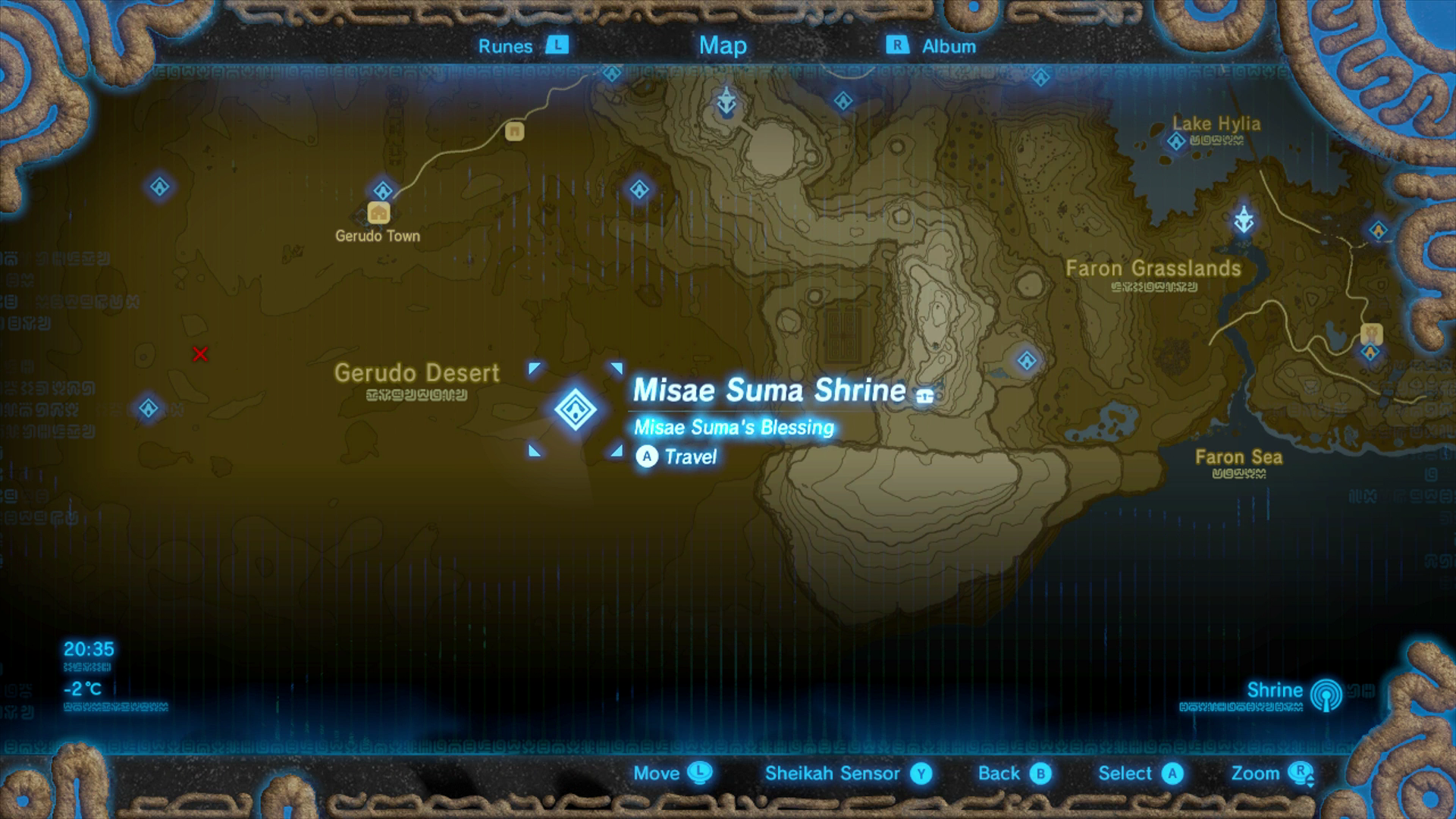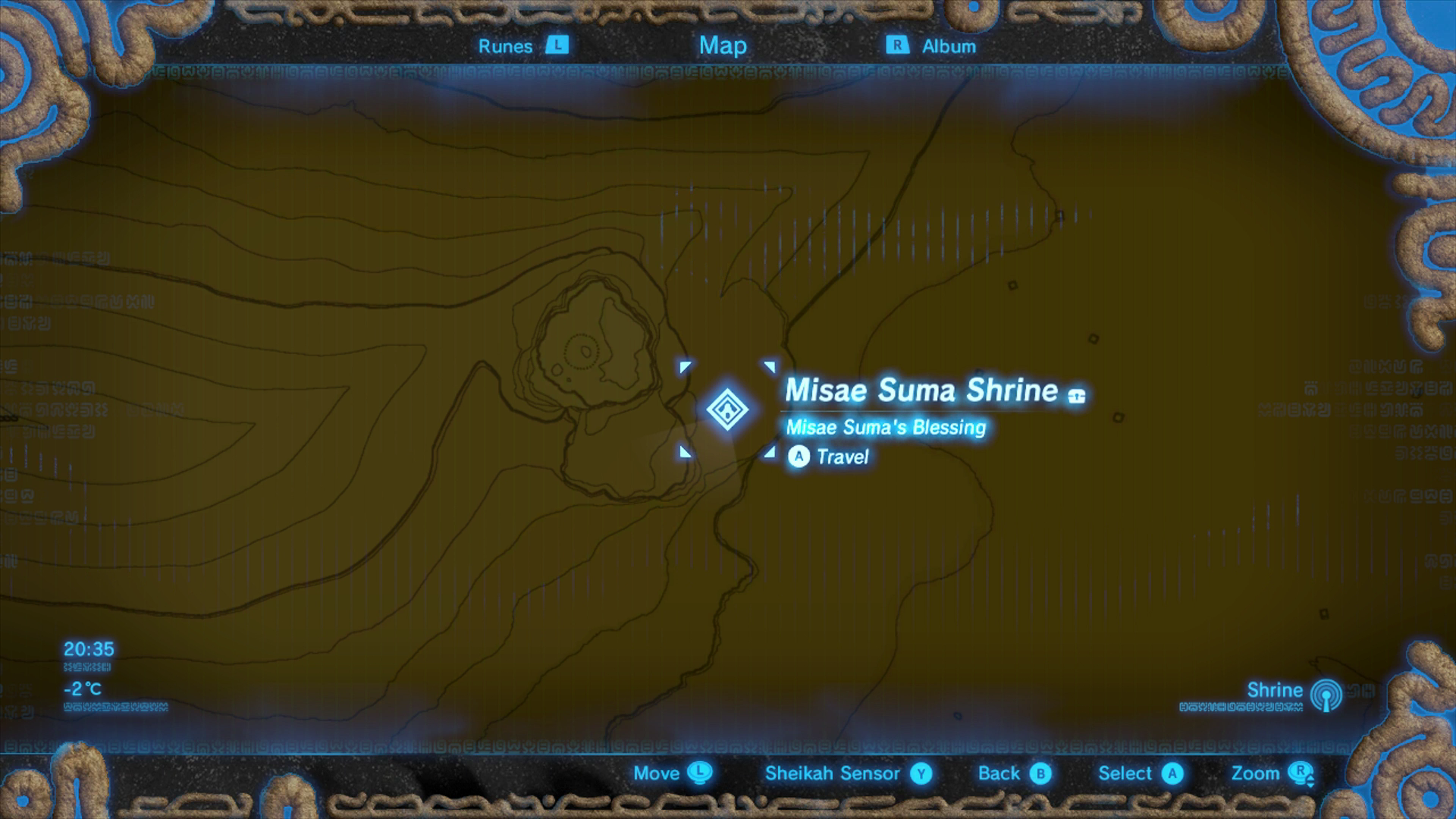 When you eventually find the shrine, you'll find a woman slumped over the controls for opening it. Exhausted, she's desperate to try her favourite drink one last time.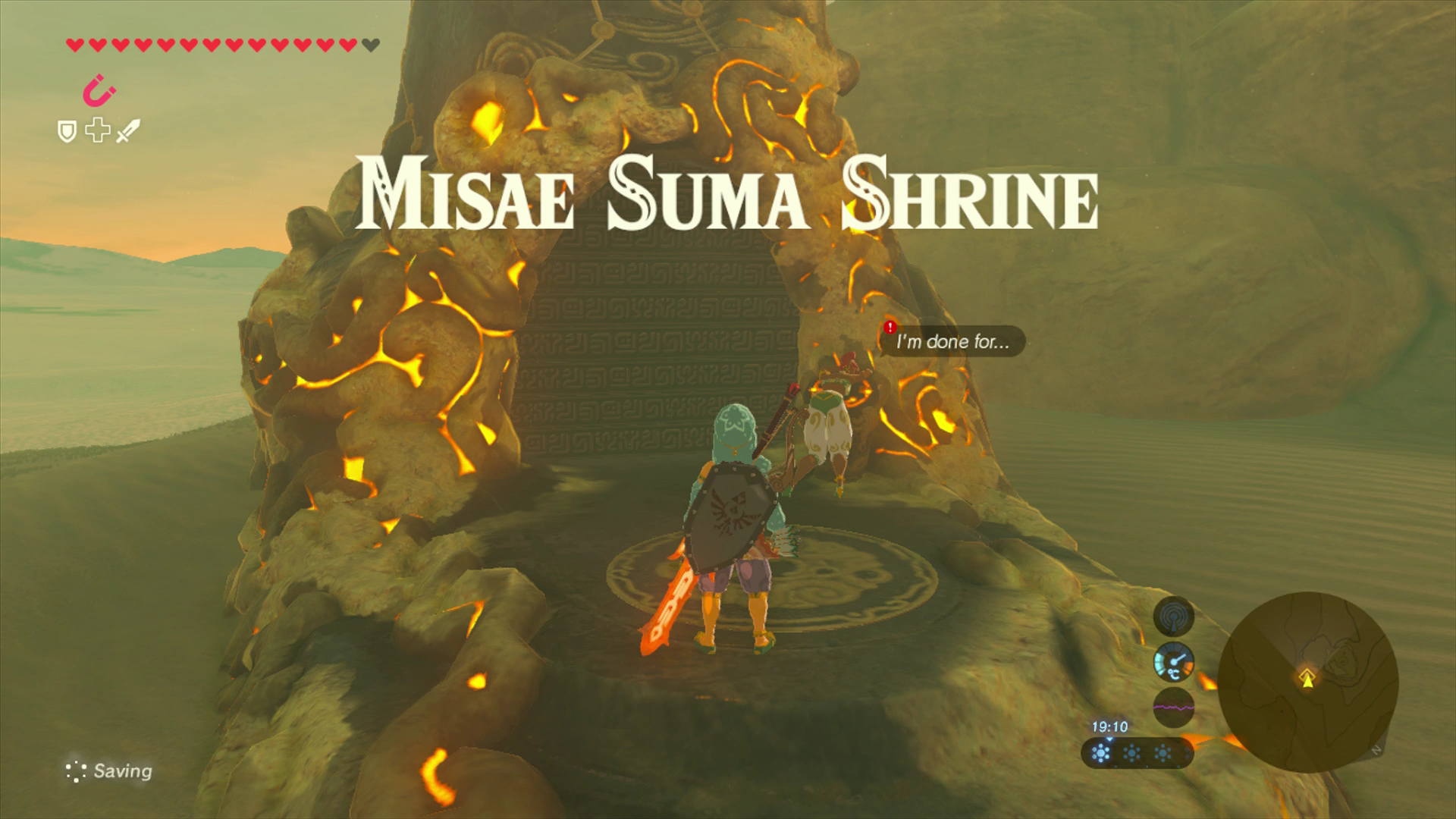 To get the drink, help the woman, and access the shrine, you first need to head back to Gerudo Town.
Misae Suma and The Perfect Drink trial solution
When you get back to Gerudo Town, head for a store called The Noble Canteen, behind the jeweler's in the north-west.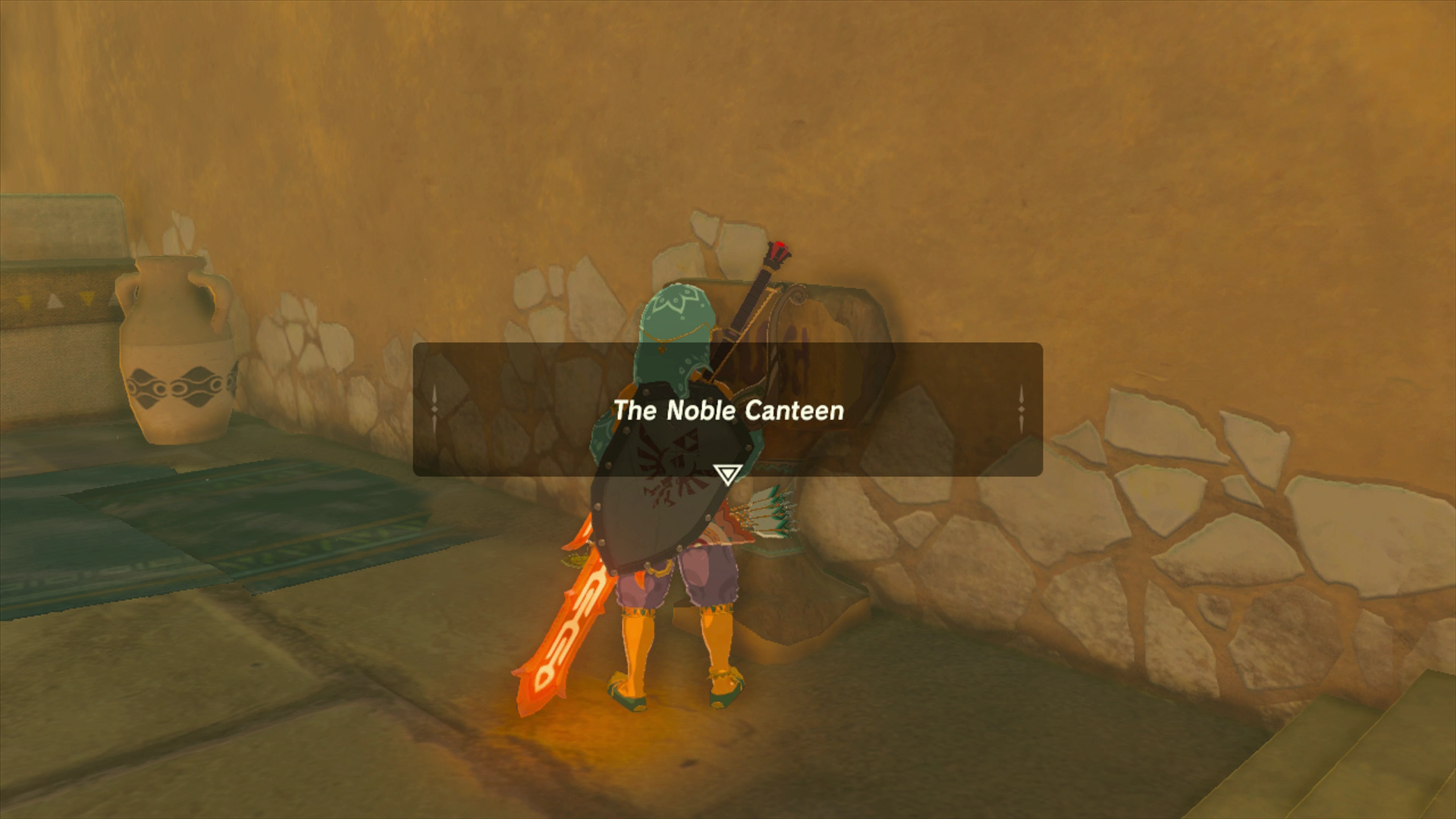 Inside, talk to a woman at the bar called Furosa, and tell her of the woman's predicament.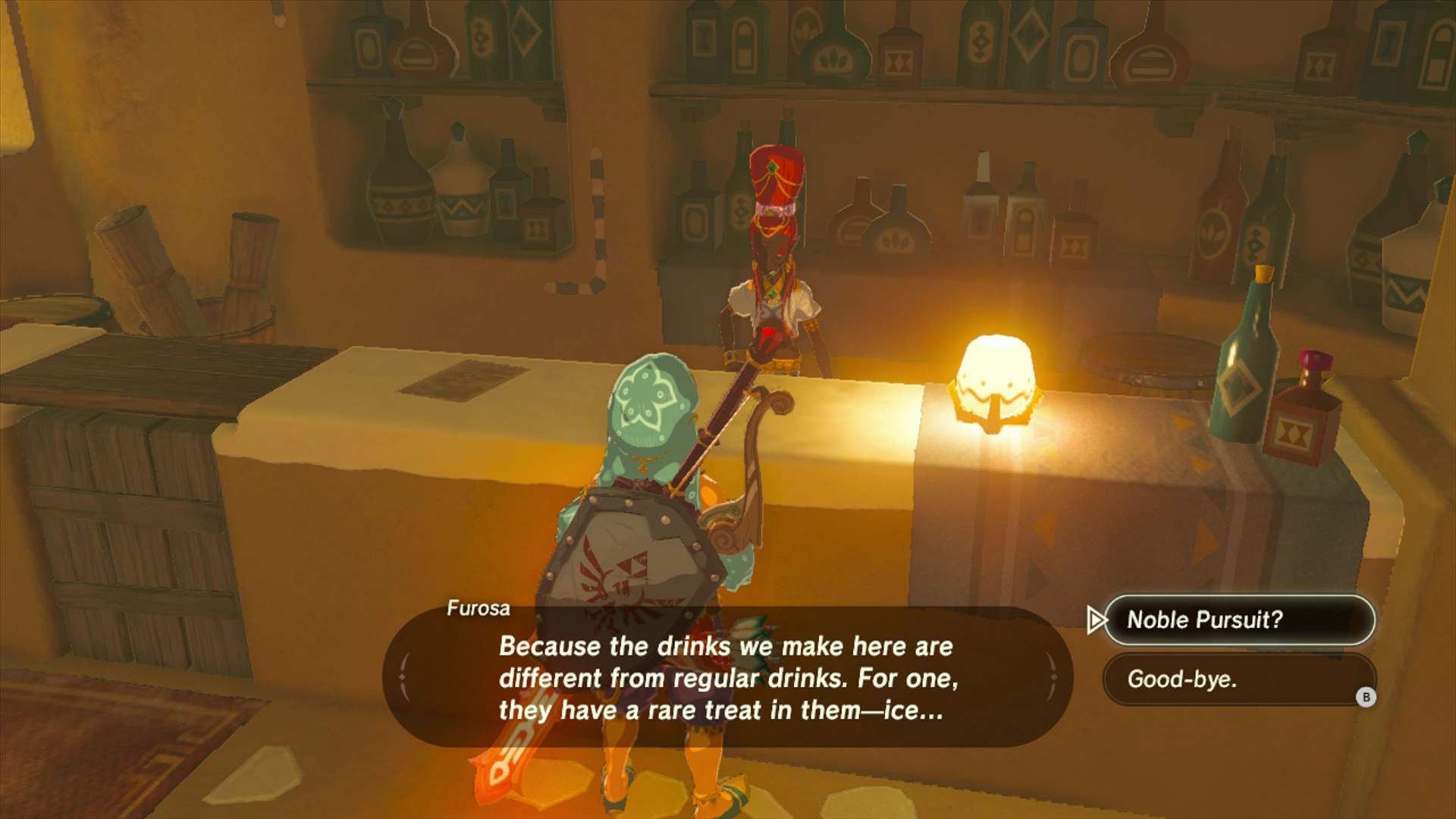 She'll task you with fetching her a special block of ice, which is a task in itself. Next stop, the secret Ice House, located due north of Gerudo Town, at the end of a long set of ruins.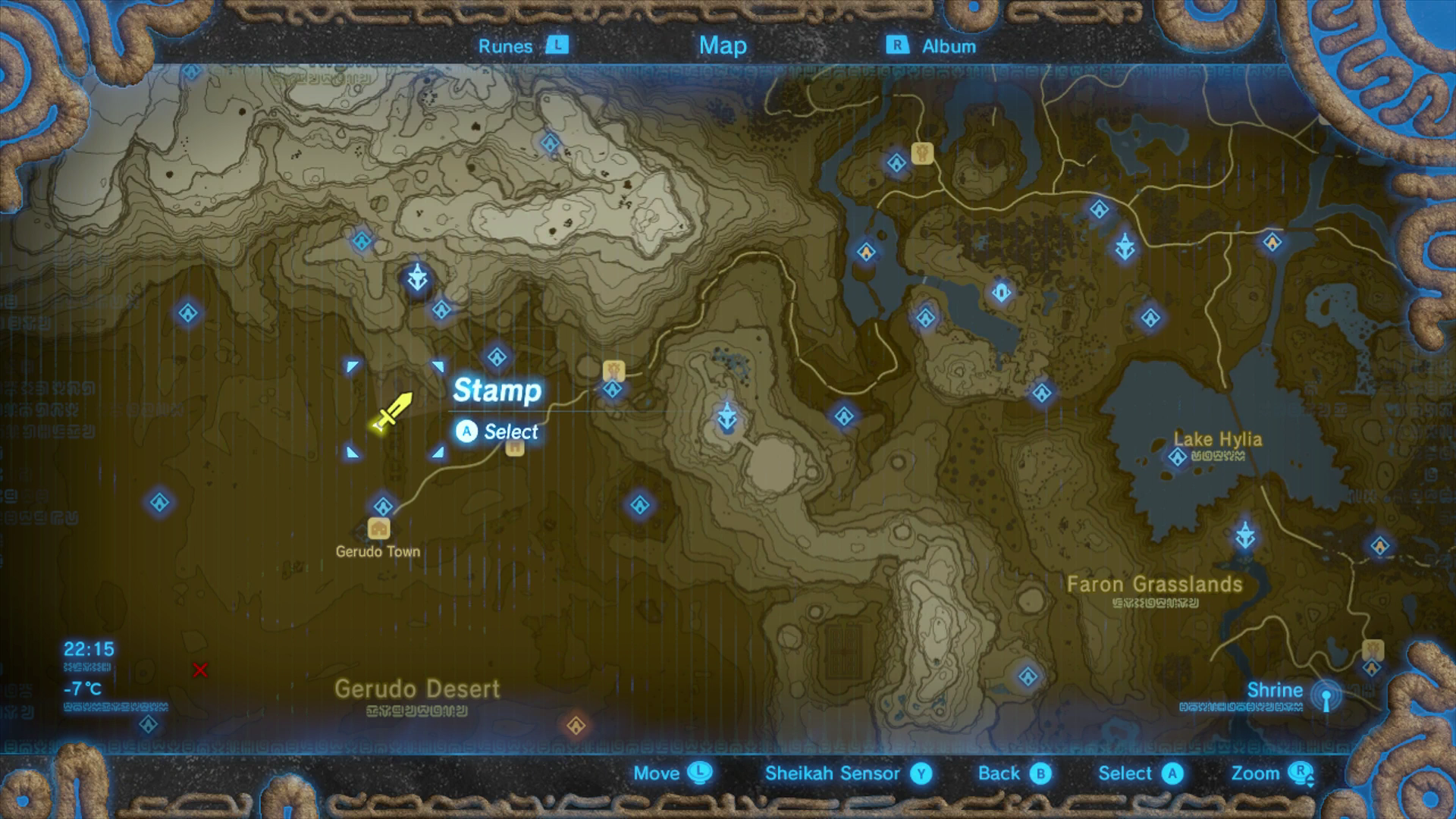 ---
Thanks to a new update, it's now possible to play Zelda Breath of the Wild in VR. Want help with the main game? Our Zelda: Breath of the Wild walkthrough can help complete Divine Beasts Vah Ruta, Vah Rudiana, Vah Medoh and Vah Naboris and more. There's also how to get the Master Sword, Hylian Shield and all Zelda Captured Memories and Great Fairy Fountain locations, while our Shrines locations and Shrine maps hub explains where to find and solve every puzzle room, including dragon locations and Labyrinth solutions. We also have a DLC 1 guide and DLC 2 guide, including all Tingle, Majora's Mask, Phantom, Midna outfit locations.
---
Inside, you need to talk to the woman there - but during daylight hours only - and she'll then task you with carrying a block of ice back to the other end of the ruins.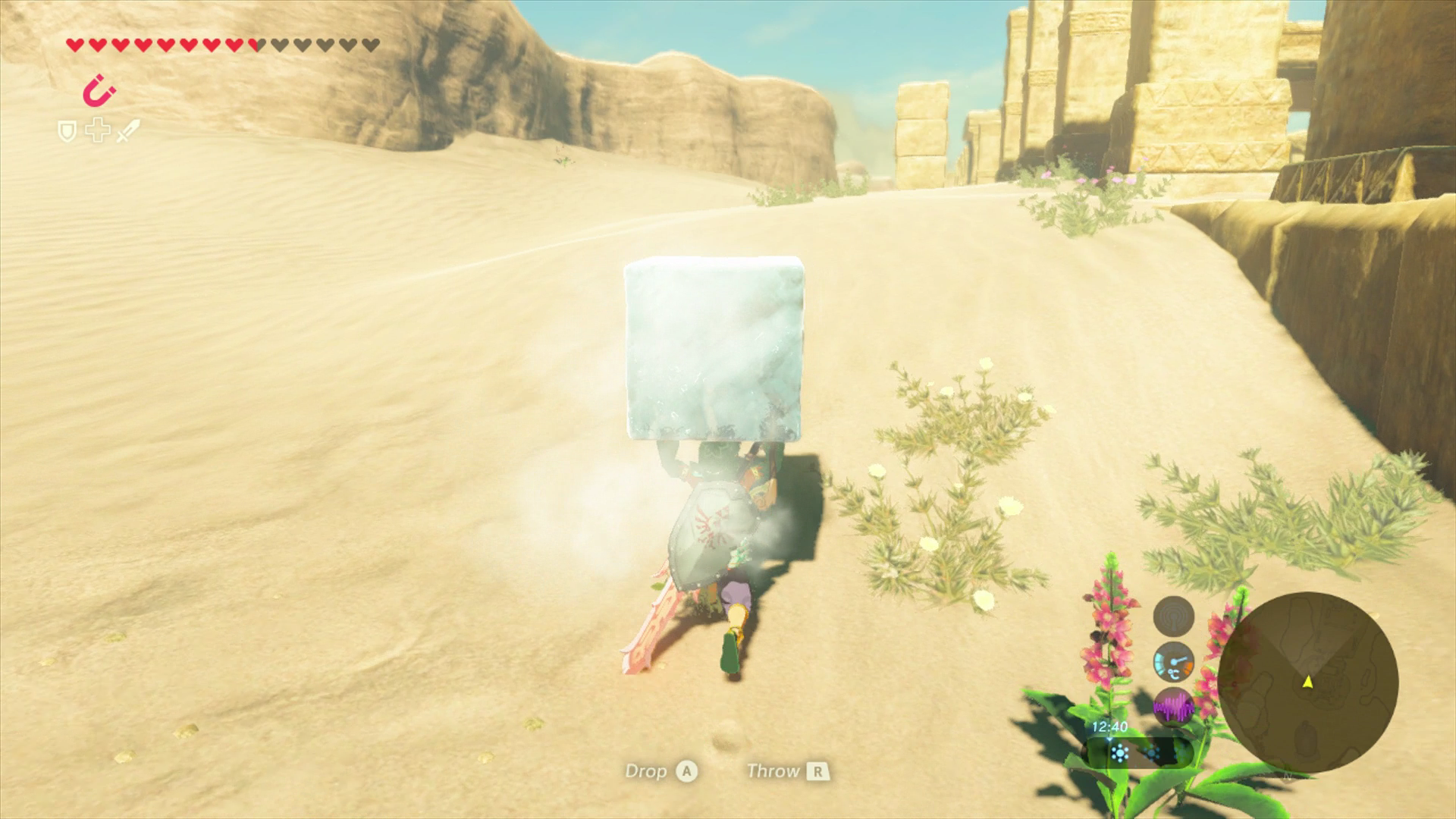 It's no easy feat, as the hot weather quickly melts the ice, and there are several annoying enemies along the way.
Our method was to hang to one side of the ruins rather than going through them, and to lob the ice into some nearby shade whenever an enemy got too close.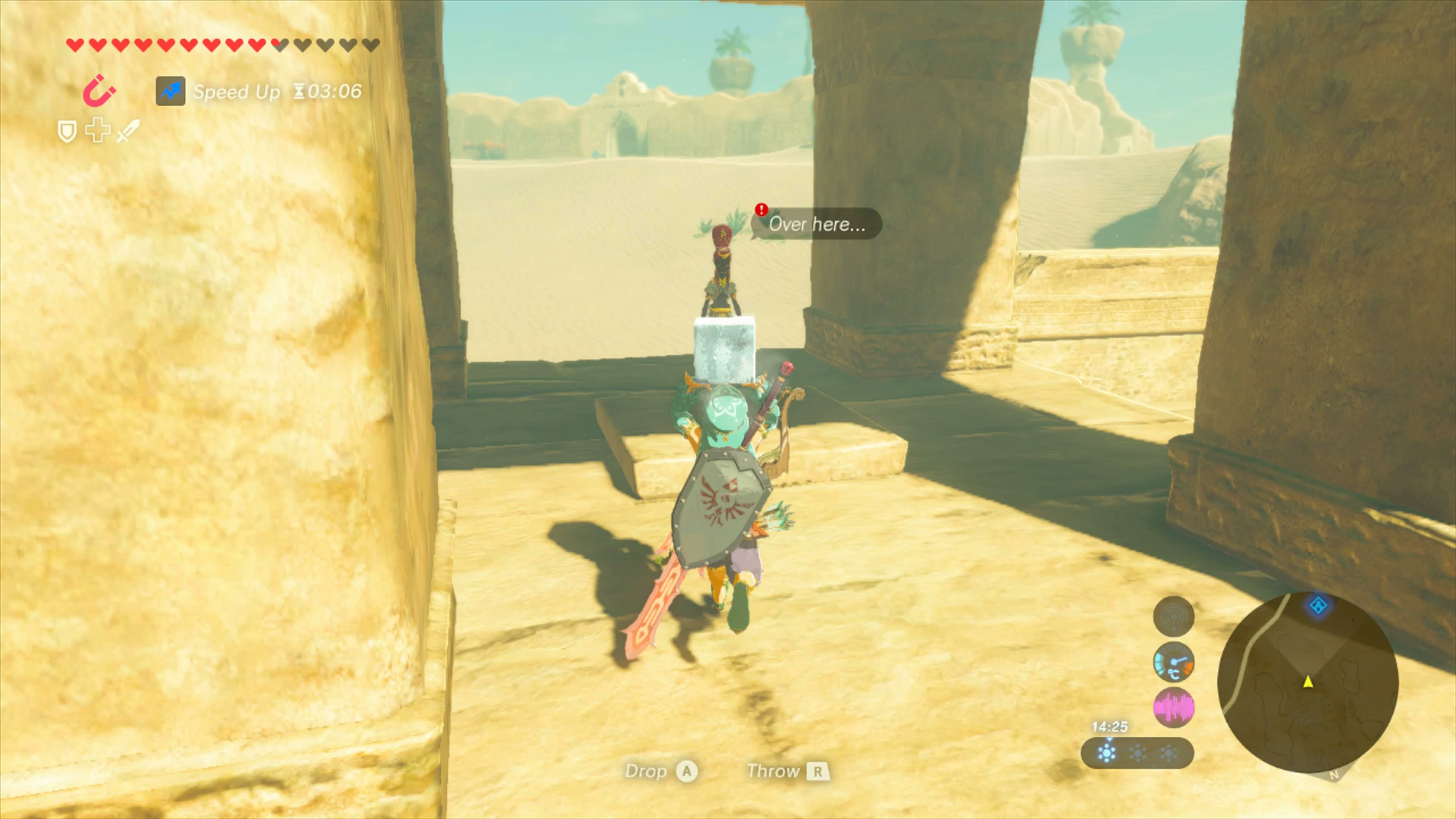 Many of them you can just avoid by keeping moving, however, and a guzzle of a hasty elixir will also help a great deal.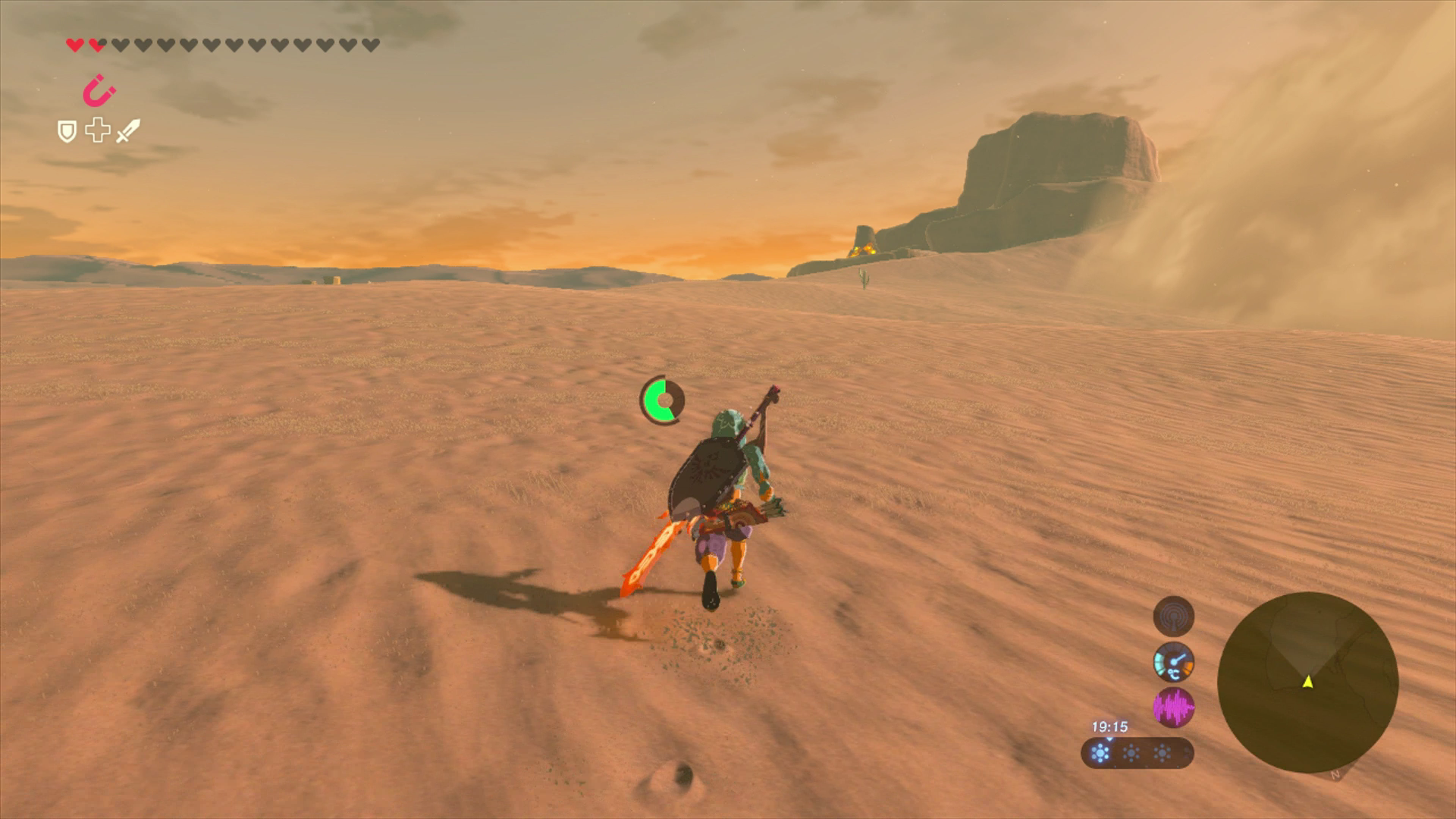 At the other end, you'll find Furosa, who asks you to go and inform the struggling woman that the drink is ready.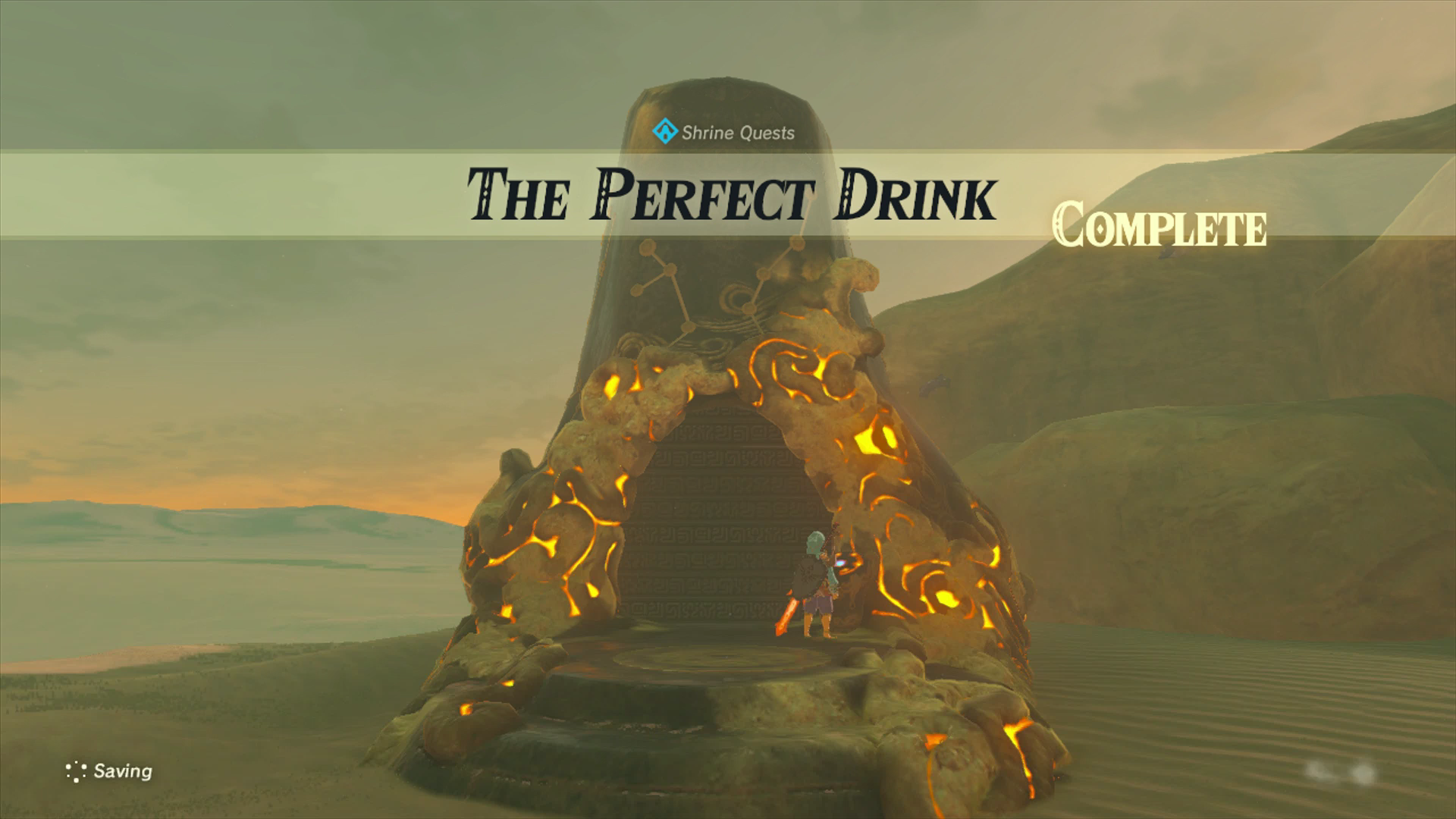 Lug yourself back to the shrine and, when you find her, it turns out just the sound of the drink being ready is enough to snap her out of it, leaving you free to enter the shrine!
Inside, you're now free to claim your reward - a valuable diamond - for your efforts.
And, finally, you're done!
While you're here, here are other Shrines within this region:
Wasteland region (12 Shrines)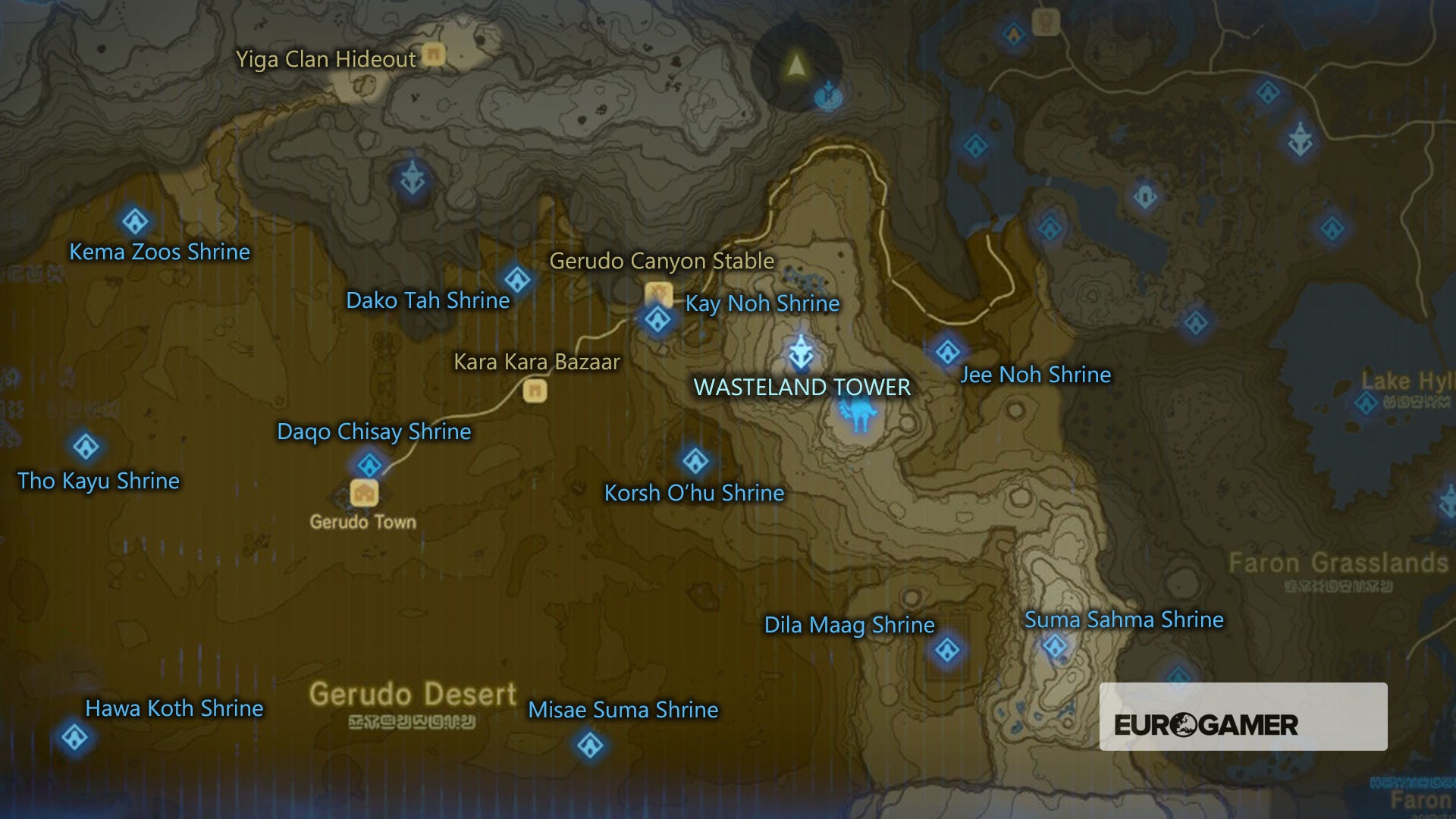 If you're after other trials, then our Zelda: Breath of the Wild Shrine locations and maps hub page can help with other regions.