Zelda - Tho Kayu and how to defeat the Molduga in Breath of the Wild
How to find and enter the Wasteland region trial.
Where to find Tho Kayu
The Tho Kayu shrine is located within the Wasteland region, specifically due West of Gerudo Town, near the very edge of the desert. To get there, simply head due east from Gerudo Town, but remember to pack the right heat and cold resistances to last through the day and night - you'll need level two heat resistance to get out there in the day!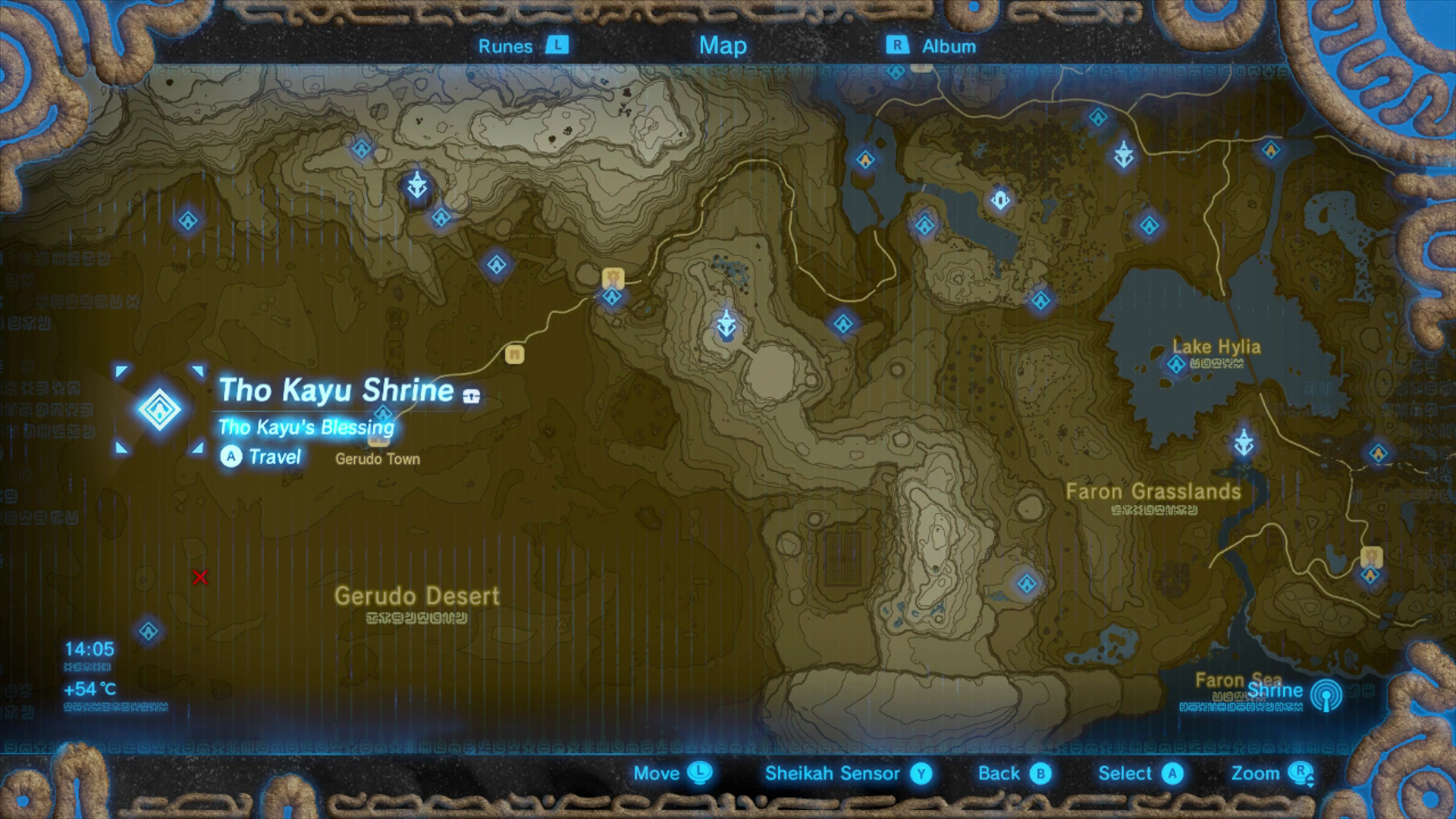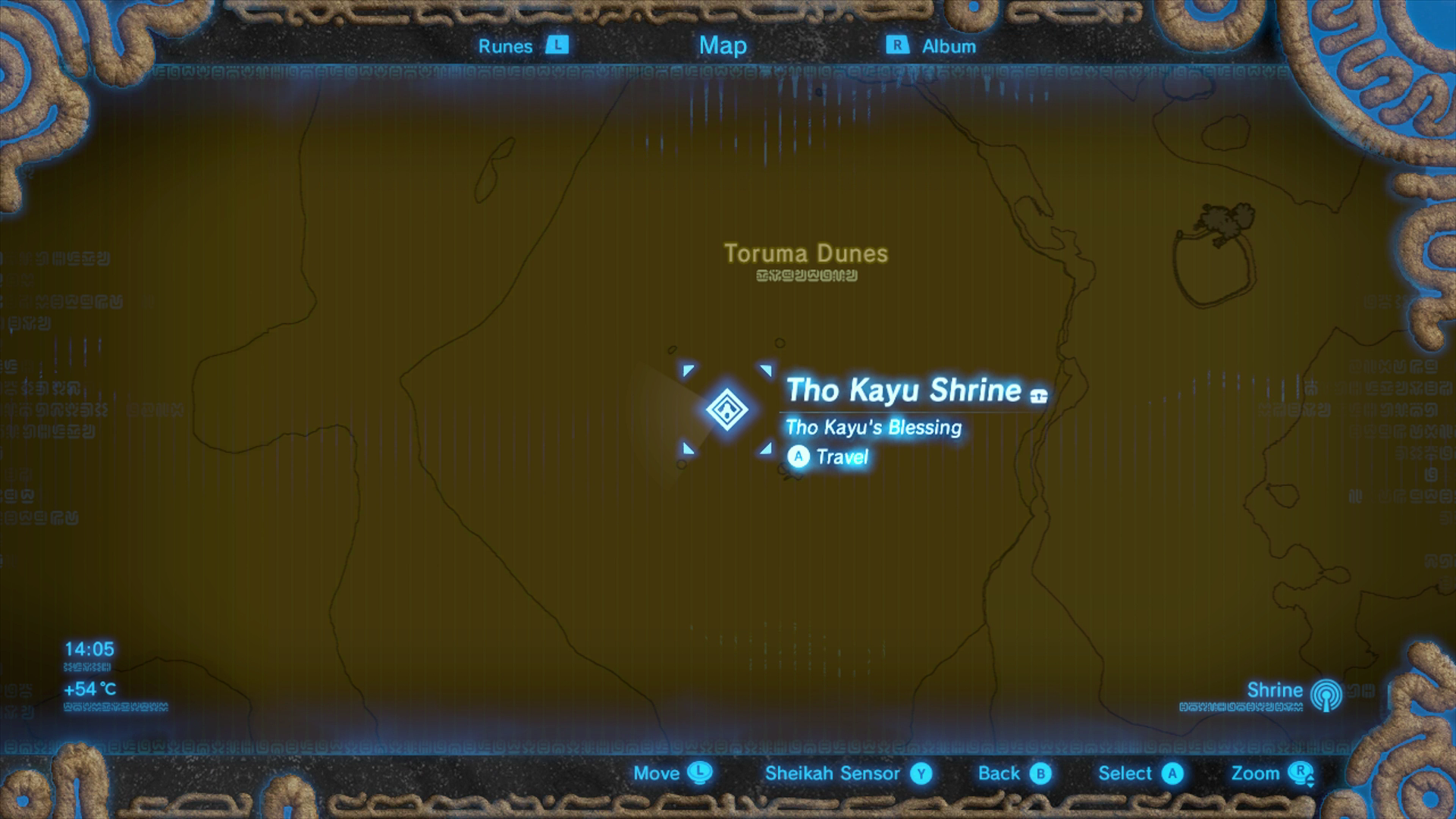 When you get there, your job is to light the torches at four sconces located on little platforms in the desert. But in your way is a highly dangerous Molduga.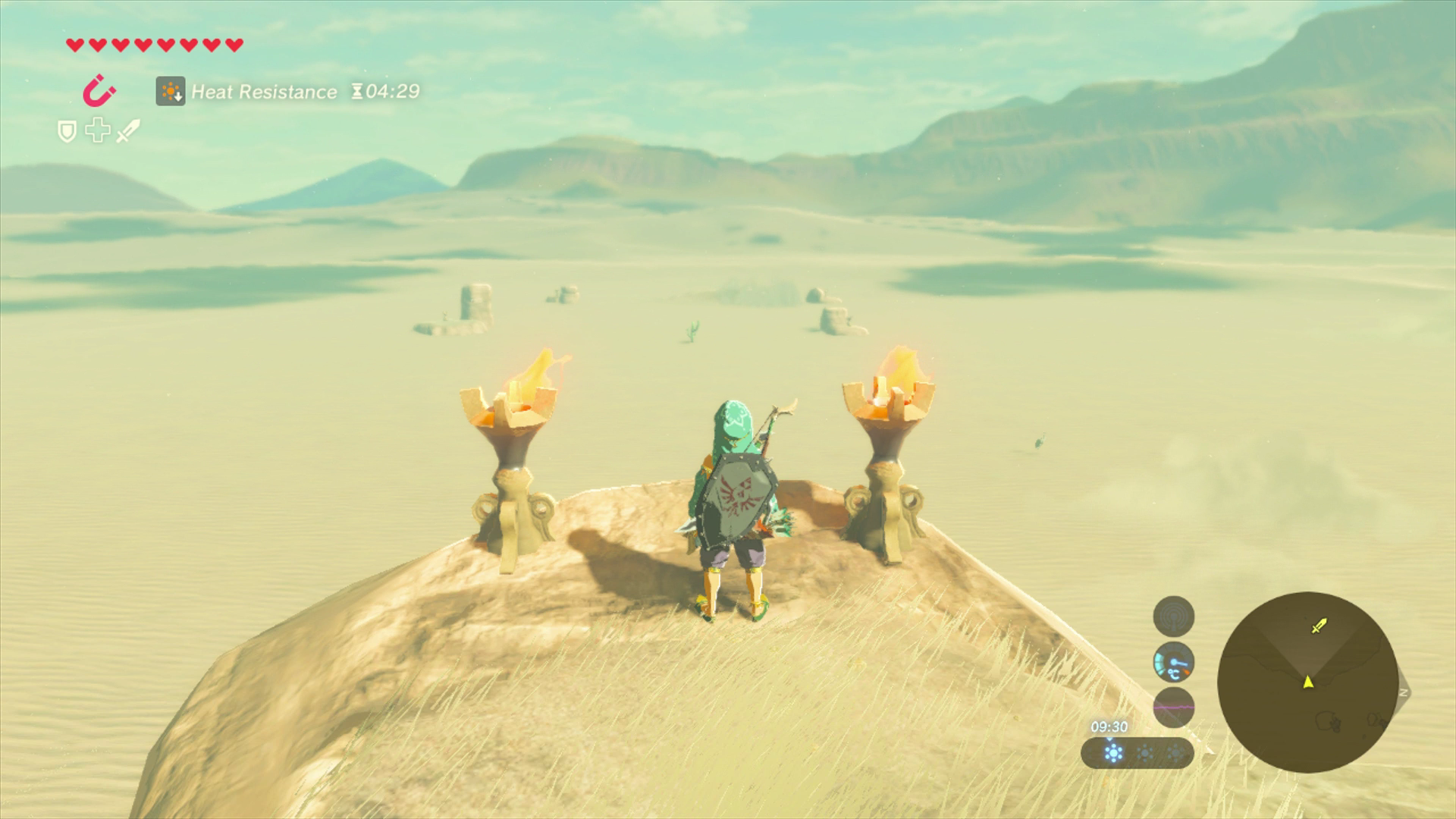 Tho Kayu and how to defeat the Molduga
There is, luckily, a simple trick for defeating the Molduga. Its ability to find you is based on your movement on the sand, so make your way to one of the podiums as quickly as possible, and climb on top.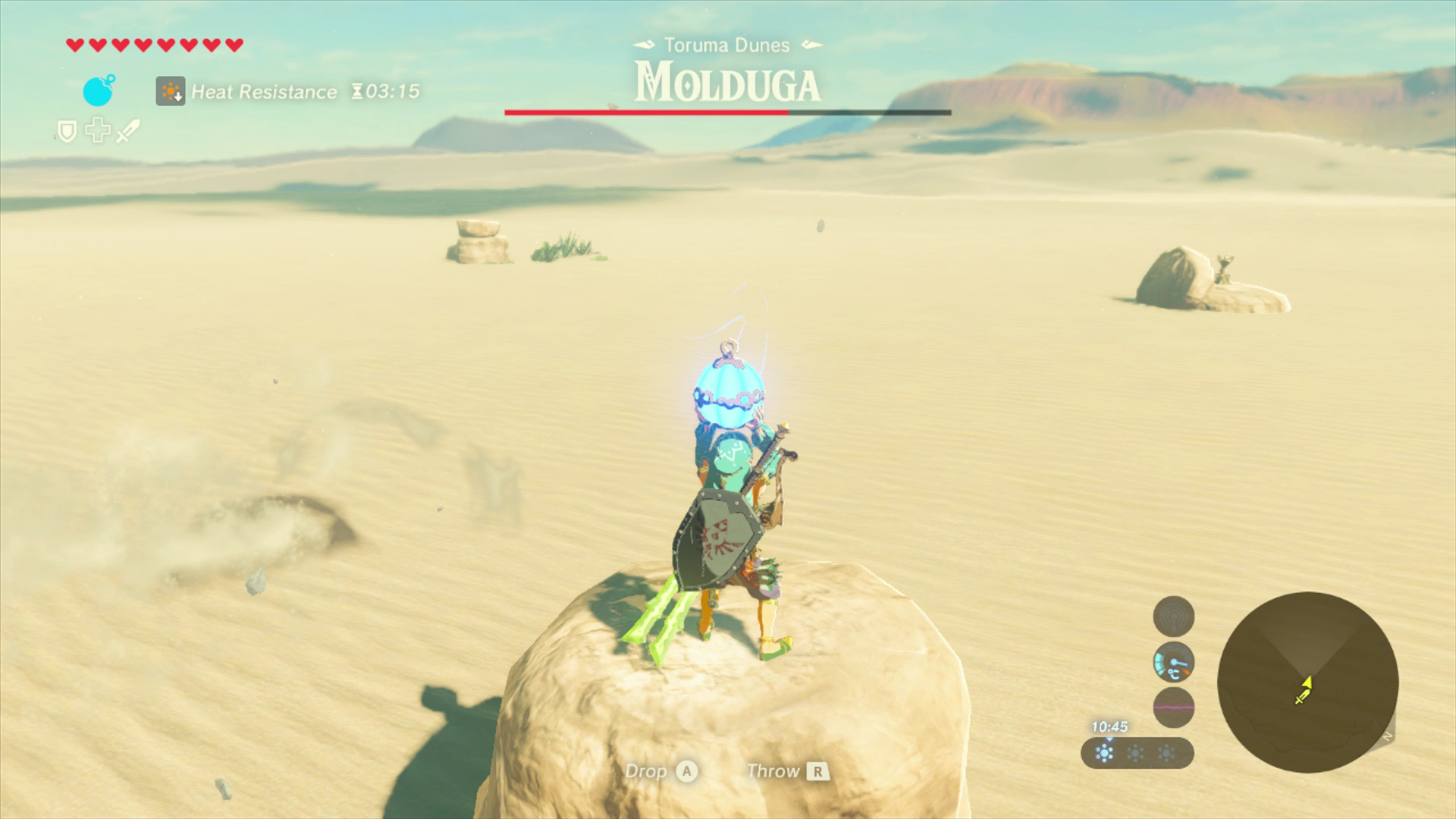 Then, throw a spherical bomb onto the sand - the Molduga will mistake it for you and jump up, swallowing the bomb.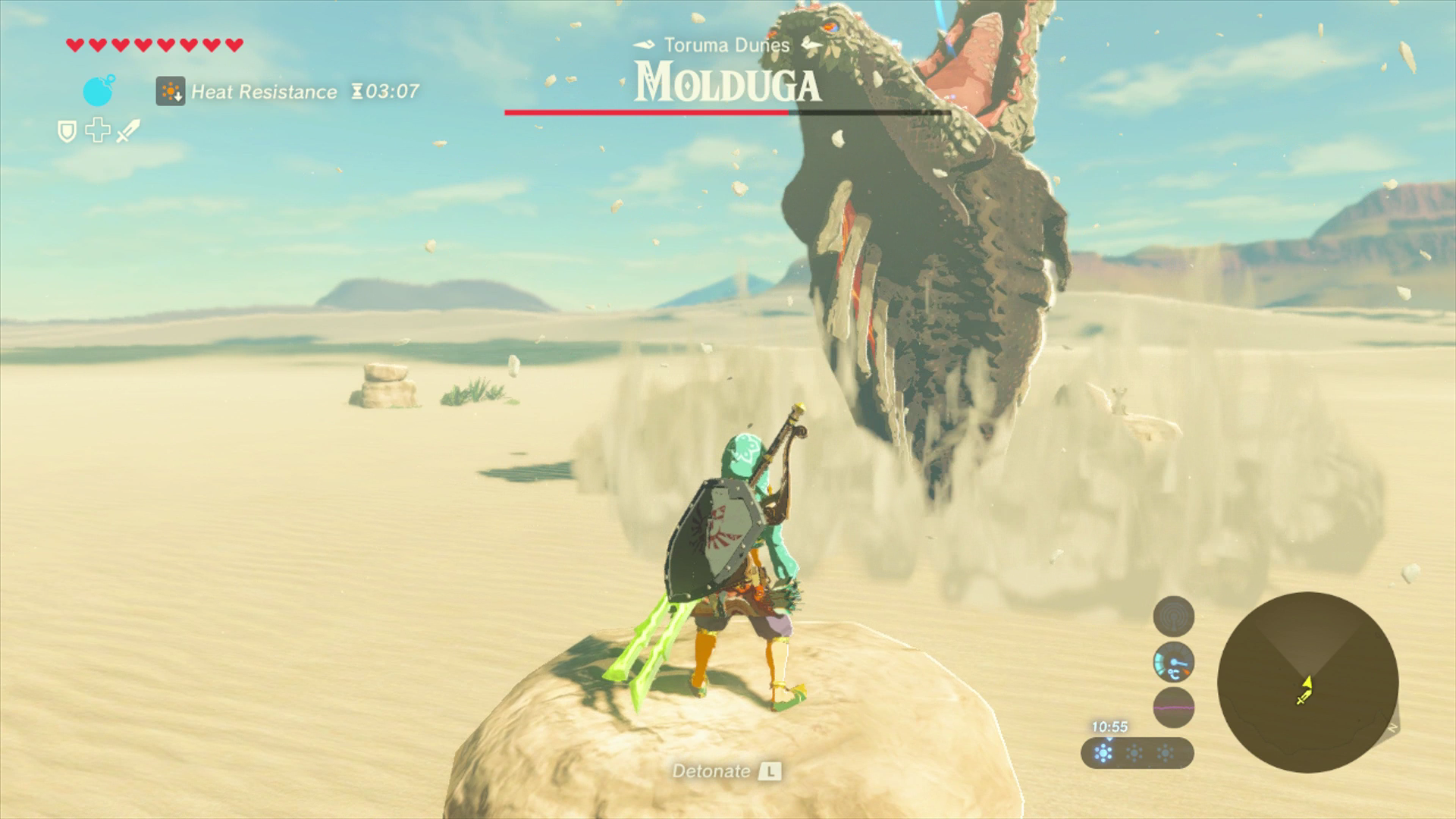 Detonate the bomb to stun it, and give you a chance to deal massive damage while it lays still for a few seconds. Rinse and repeat to defeat it!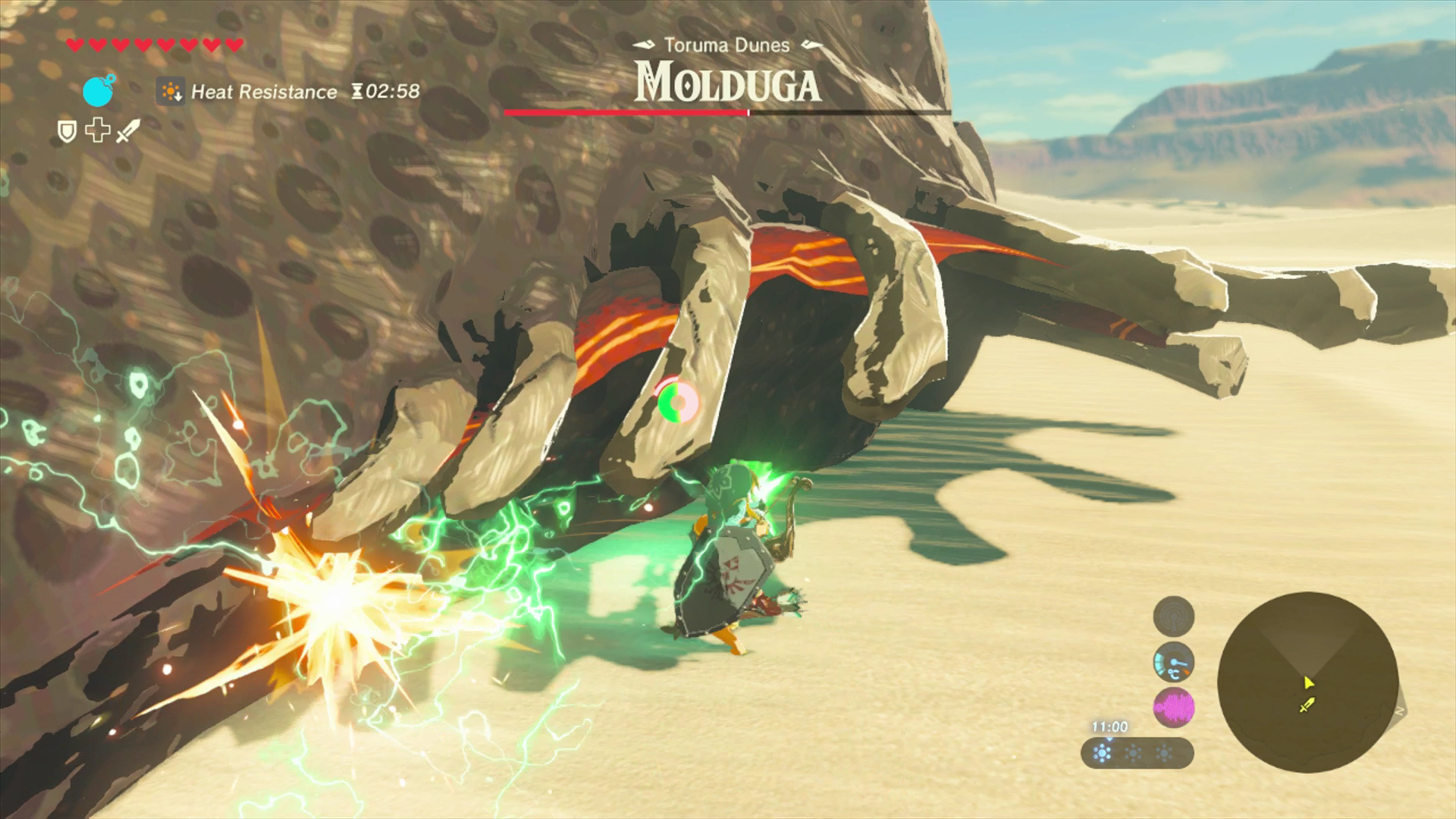 ---
Thanks to a new update, it's now possible to play Zelda Breath of the Wild in VR. Want help with the main game? Our Zelda: Breath of the Wild walkthrough can help complete Divine Beasts Vah Ruta, Vah Rudiana, Vah Medoh and Vah Naboris and more. There's also how to get the Master Sword, Hylian Shield and all Zelda Captured Memories and Great Fairy Fountain locations, while our Shrines locations and Shrine maps hub explains where to find and solve every puzzle room, including dragon locations and Labyrinth solutions. We also have a DLC 1 guide and DLC 2 guide, including all Tingle, Majora's Mask, Phantom, Midna outfit locations.
---
When the Molduga's finally down, light the torches on the corner of each platform with whatever means you have, and the shrine will appear.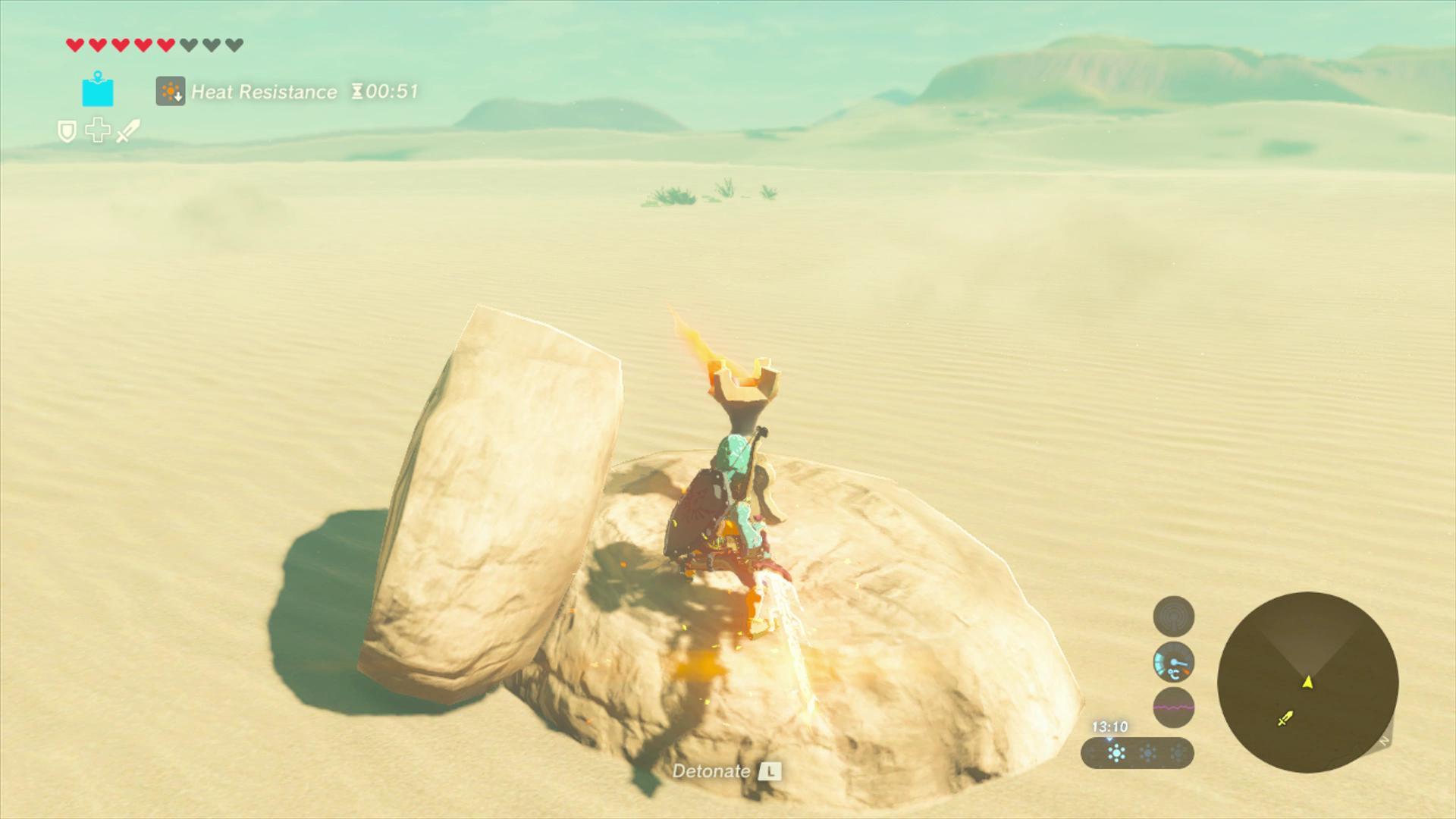 Inside, it's a simple matter of collecting your reward, a Golden Bow.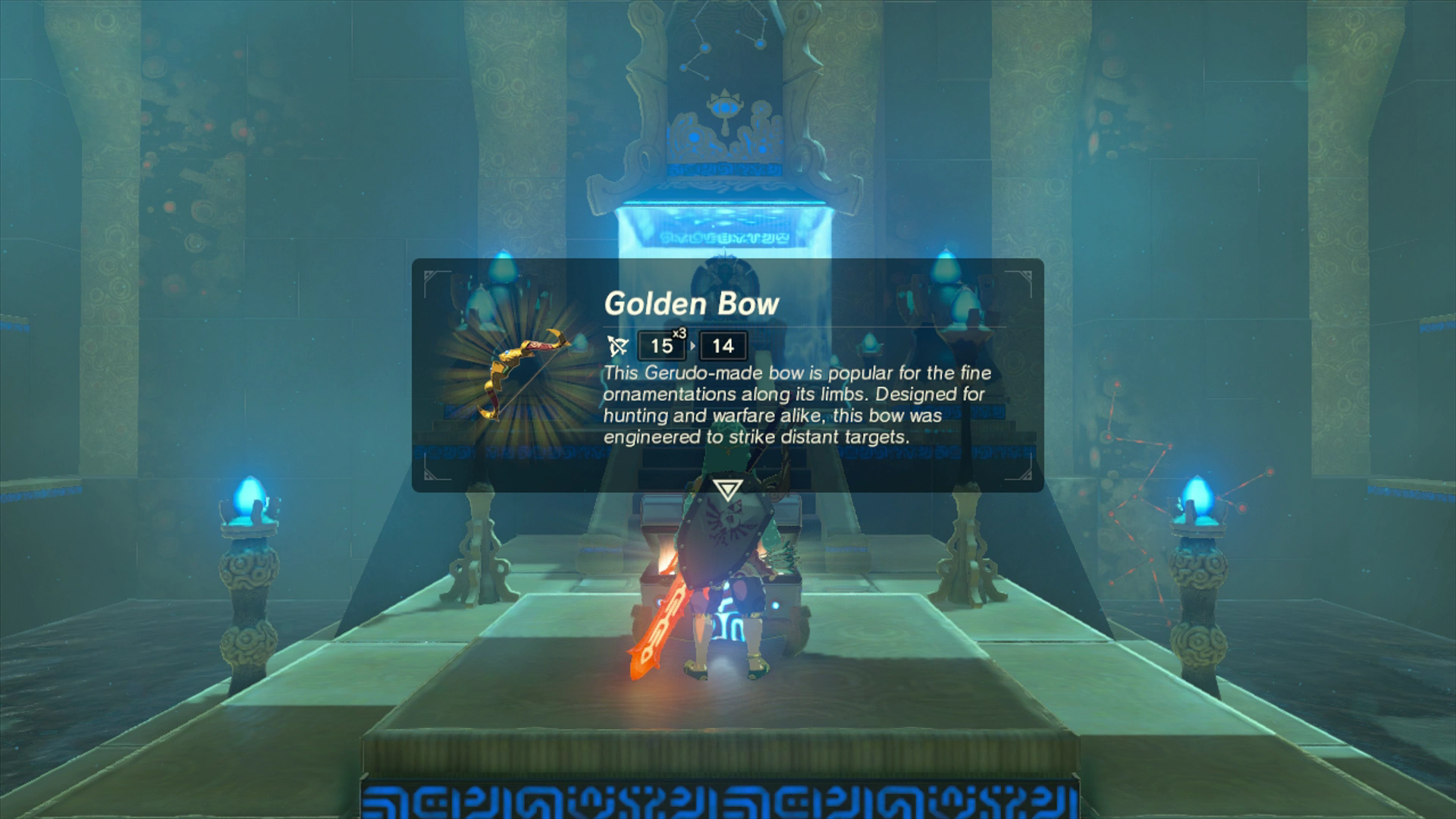 After that, you're all done!
While you're here, here are other Shrines within this region:
Wasteland region (12 Shrines)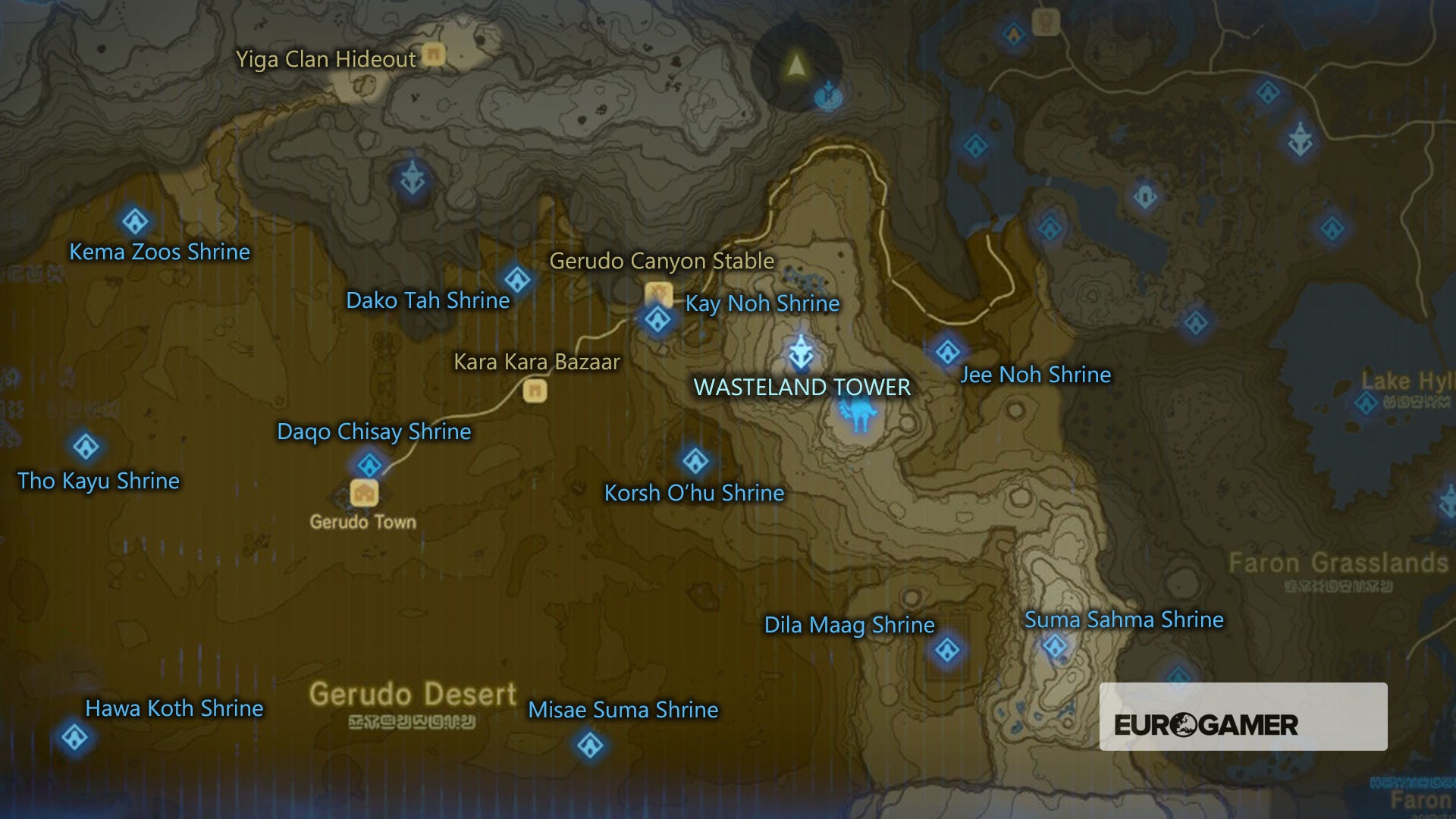 If you're after other trials, then our Zelda: Breath of the Wild Shrine locations and maps hub page can help with other regions.