Zelda - Kay Noh and Power of Electricity trial solution in Breath of the Wild
How to find and solve the Wasteland region trial.
Where to find Kay Noh
The Kay Nohshrine is located within the Wasteland region, specifically just to the south of Gerudo Canyon Stable. To get there, glide north-west from Wasteland tower, or follow the single road that heads into the Wasteland region from the north-east, through the canyon.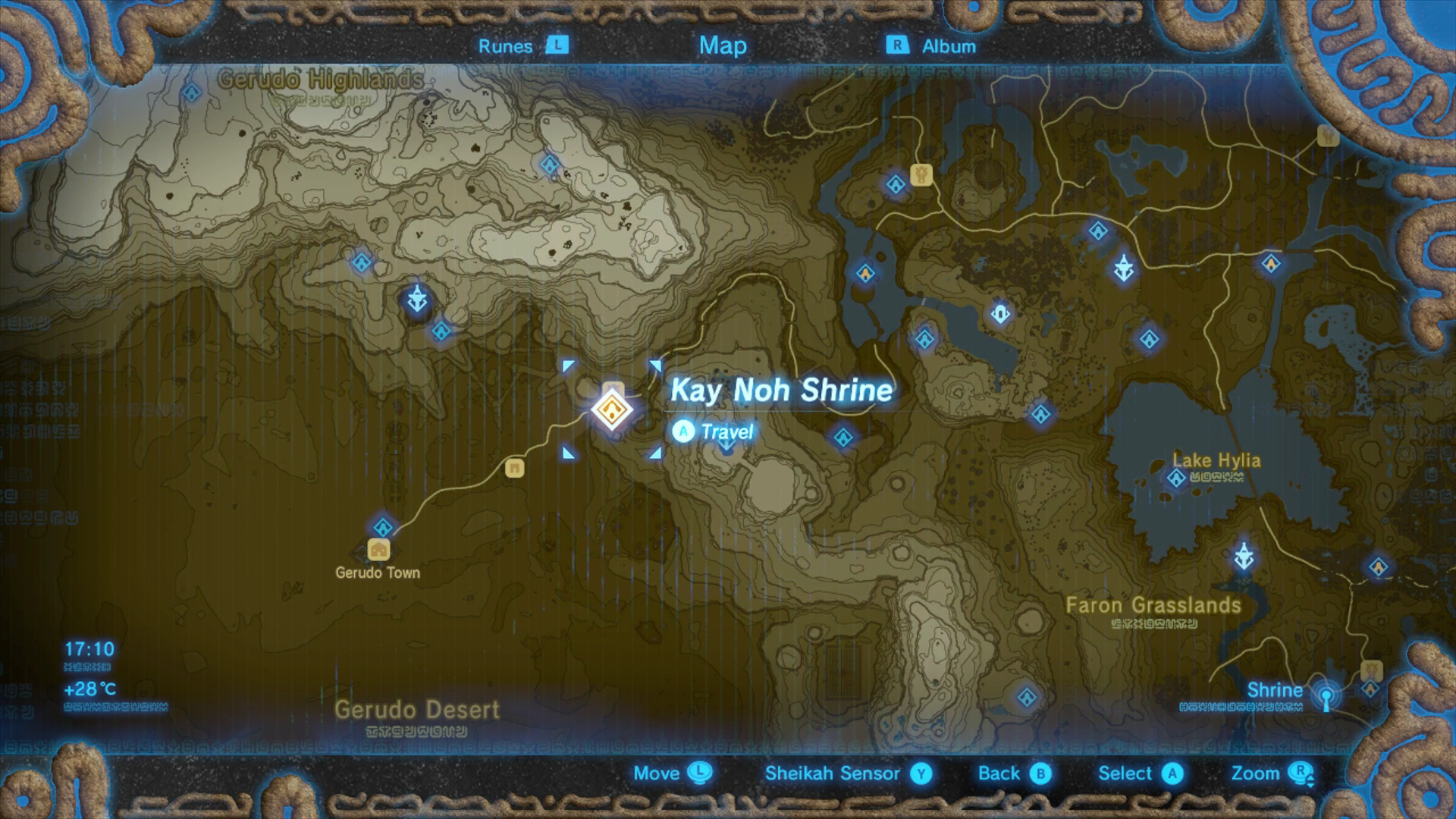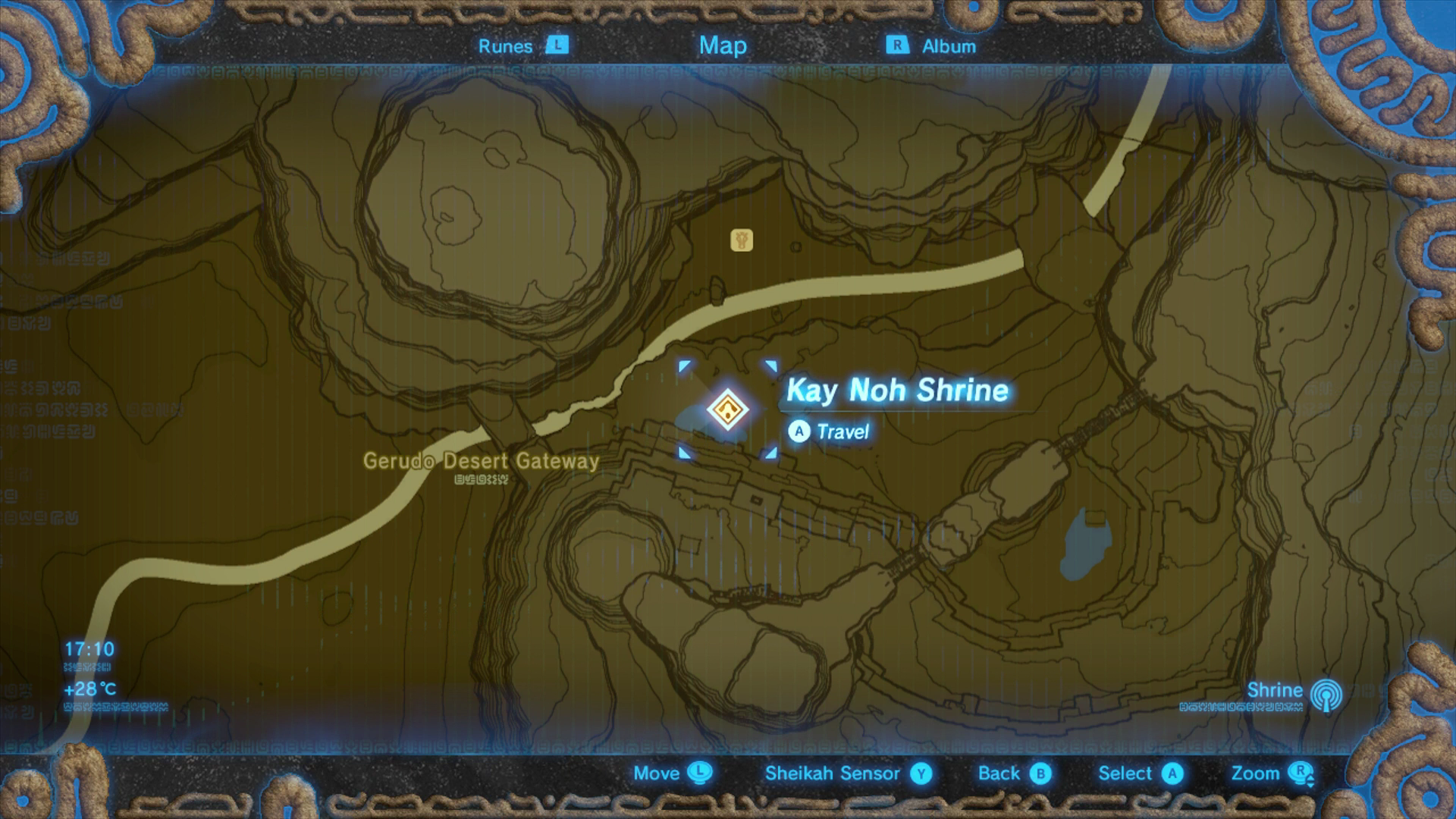 There's no puzzle to solve here in order to access the shrine, so simply dive in when you're ready.
Kay Noh and Power of Electricity trial solution
First up, you need to pick up the nearest electric orb in front of you, and place it in the socket just to the right, opening the first door.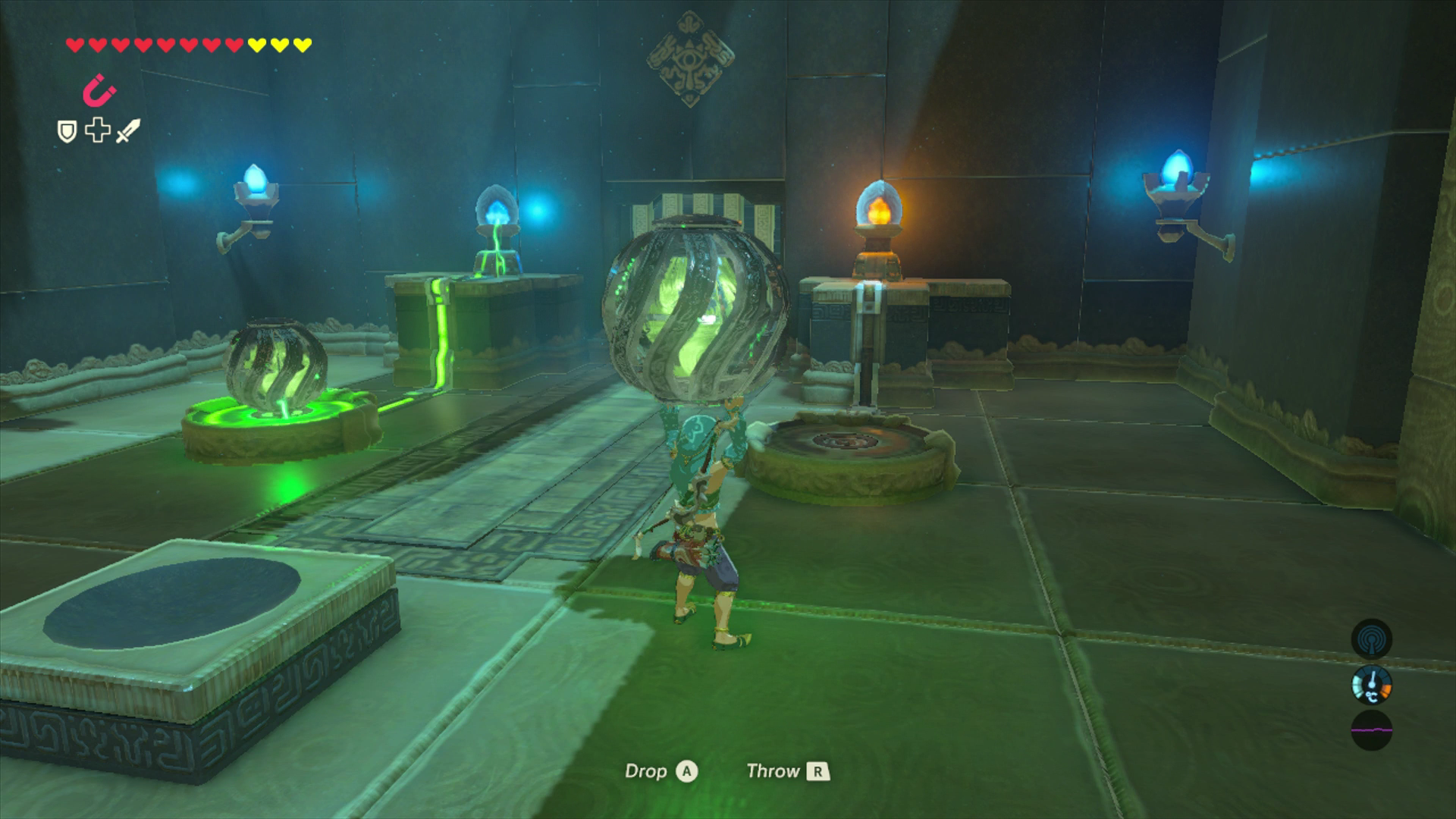 In the next room, you're faced with a locked door and the option to turn left or right. Turn right first, and dispatch the low-level Guardian scout.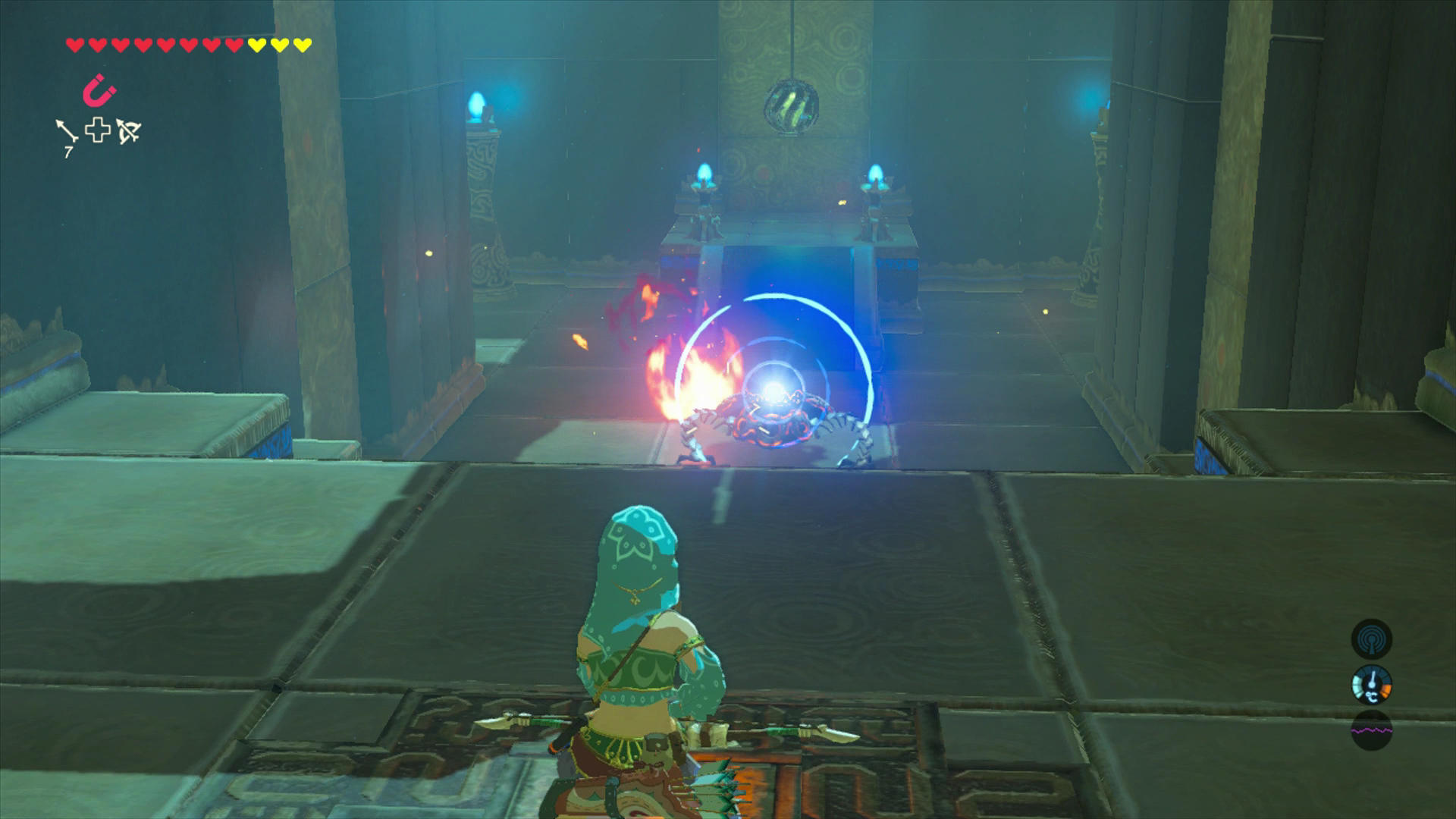 Cut down the orb hanging behind it with an arrow or weapon, and carry it back to the other end of the corridor.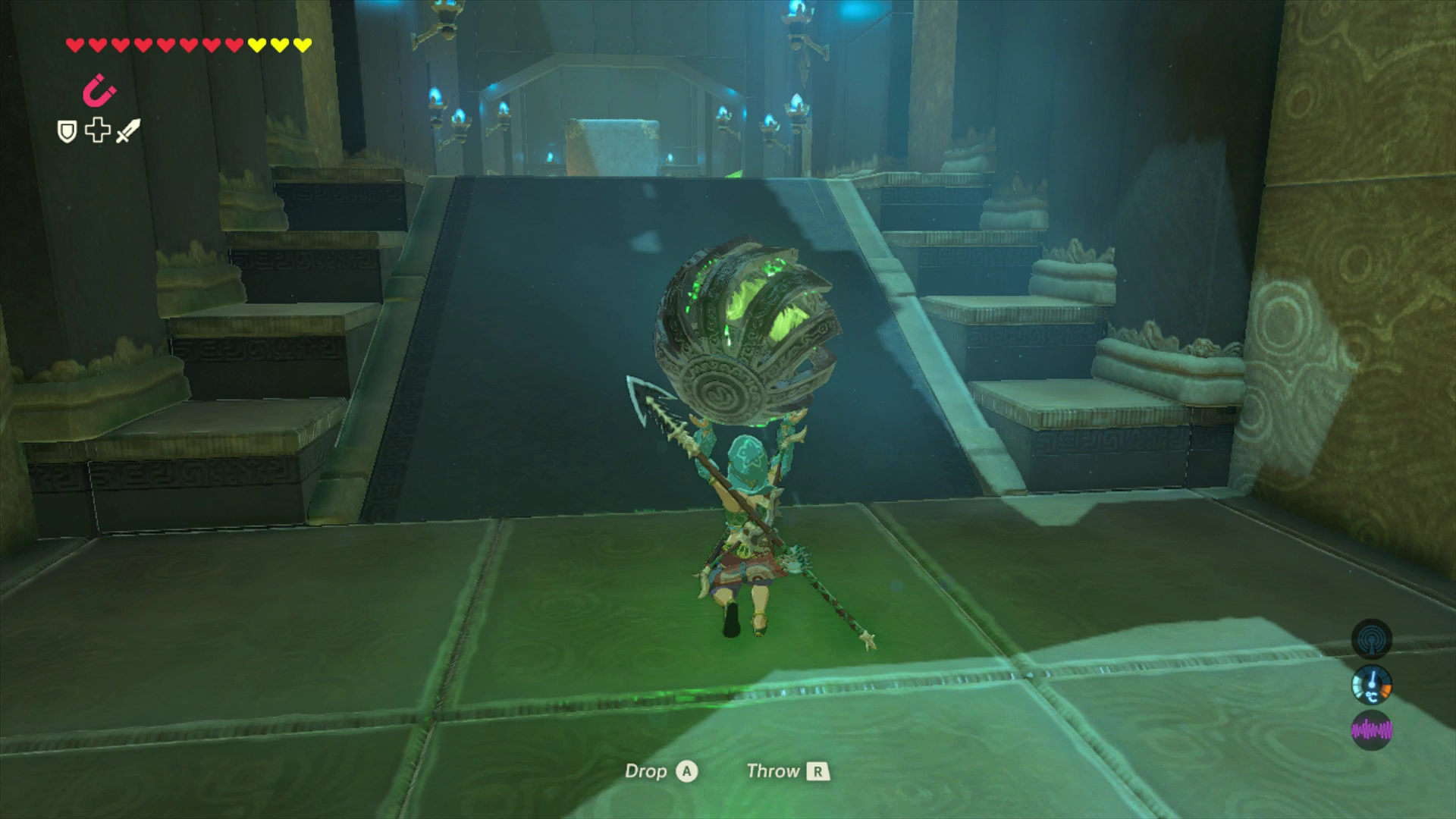 ---
Thanks to a new update, it's now possible to play Zelda Breath of the Wild in VR. Want help with the main game? Our Zelda: Breath of the Wild walkthrough can help complete Divine Beasts Vah Ruta, Vah Rudiana, Vah Medoh and Vah Naboris and more. There's also how to get the Master Sword, Hylian Shield and all Zelda Captured Memories and Great Fairy Fountain locations, while our Shrines locations and Shrine maps hub explains where to find and solve every puzzle room, including dragon locations and Labyrinth solutions. We also have a DLC 1 guide and DLC 2 guide, including all Tingle, Majora's Mask, Phantom, Midna outfit locations.
---
Place it in the empty left-hand socket to open up a path ahead of you to the end of the room, which holds a chest and, within it, a small key for the locked door.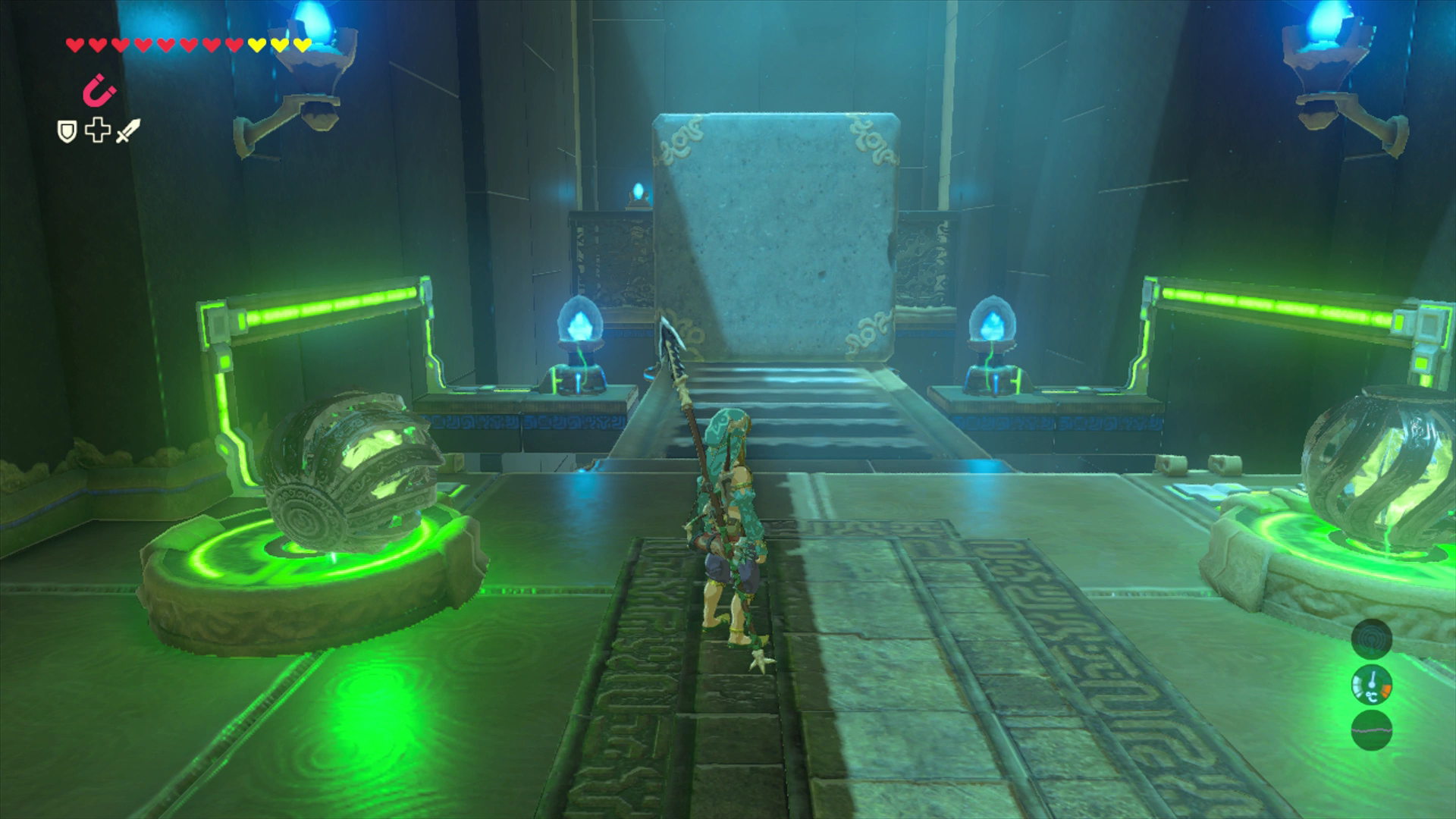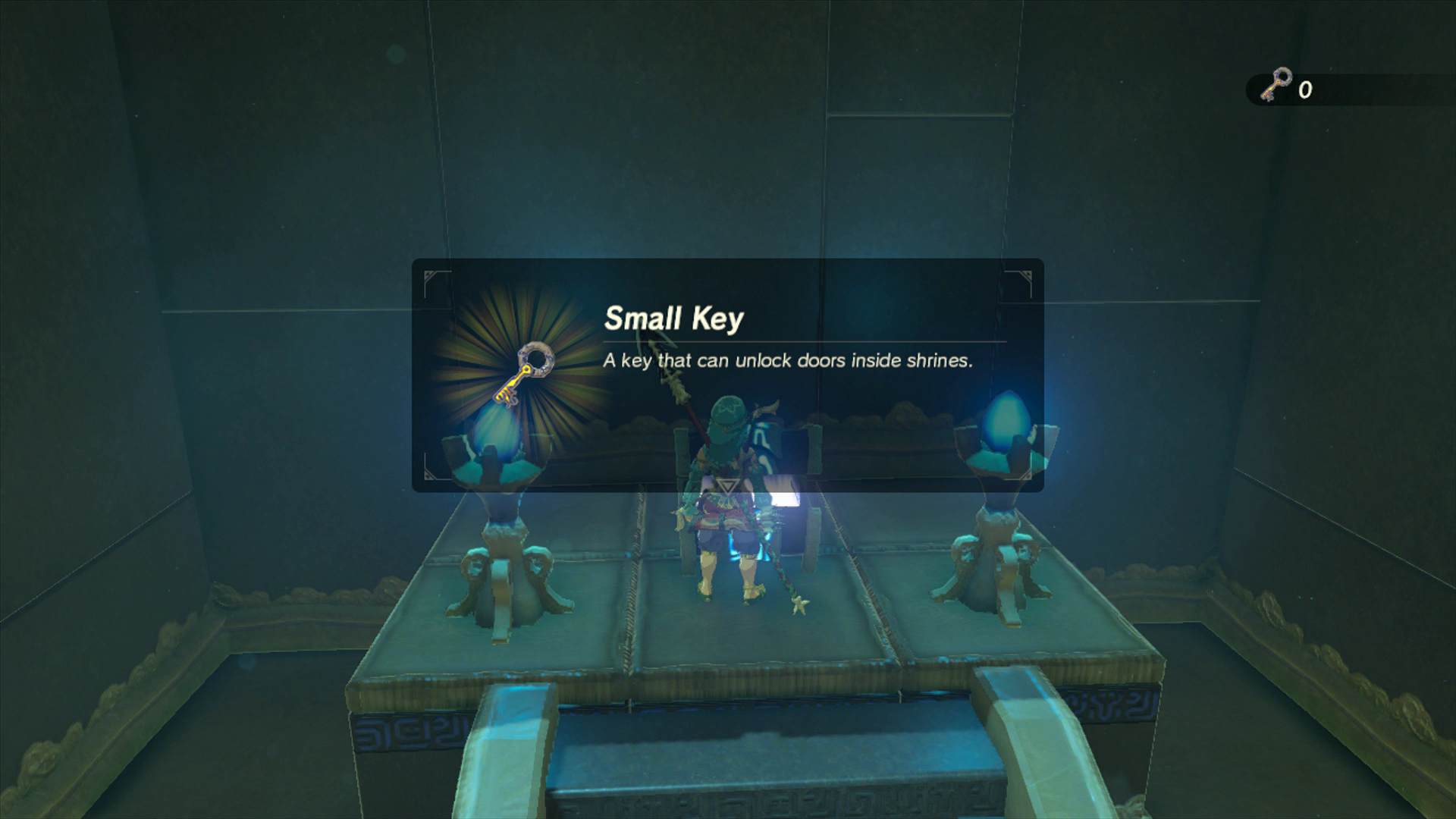 Open the door and be ready for more combat on the other side, against a mid-level Guardian scout.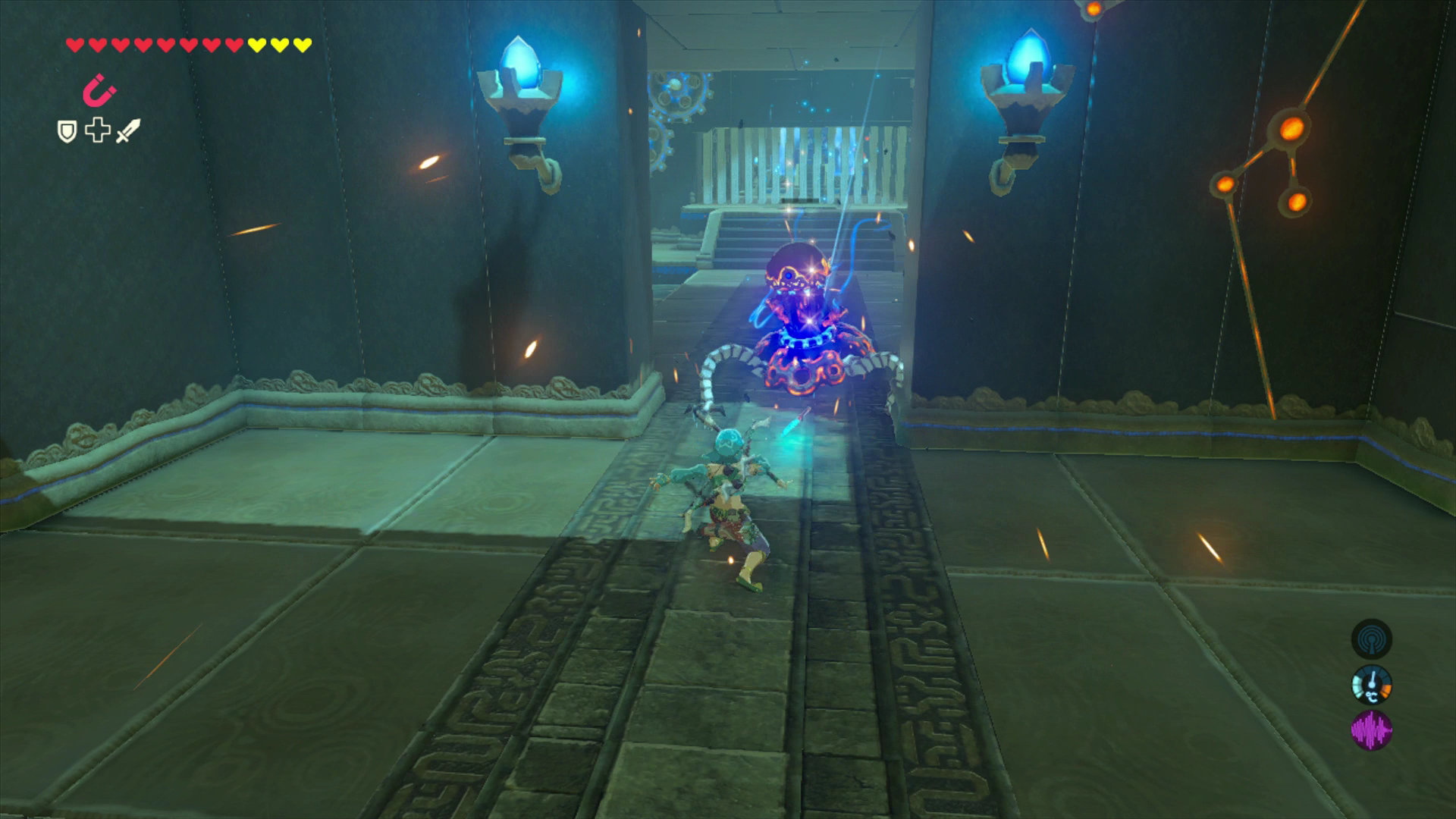 In the next room are two pools of water, both electrified. You only need to worry about the one on the right - use magnesis to move the cubes so that they're close enough to each other to both conduct electricity, and it'll open the way to the exit.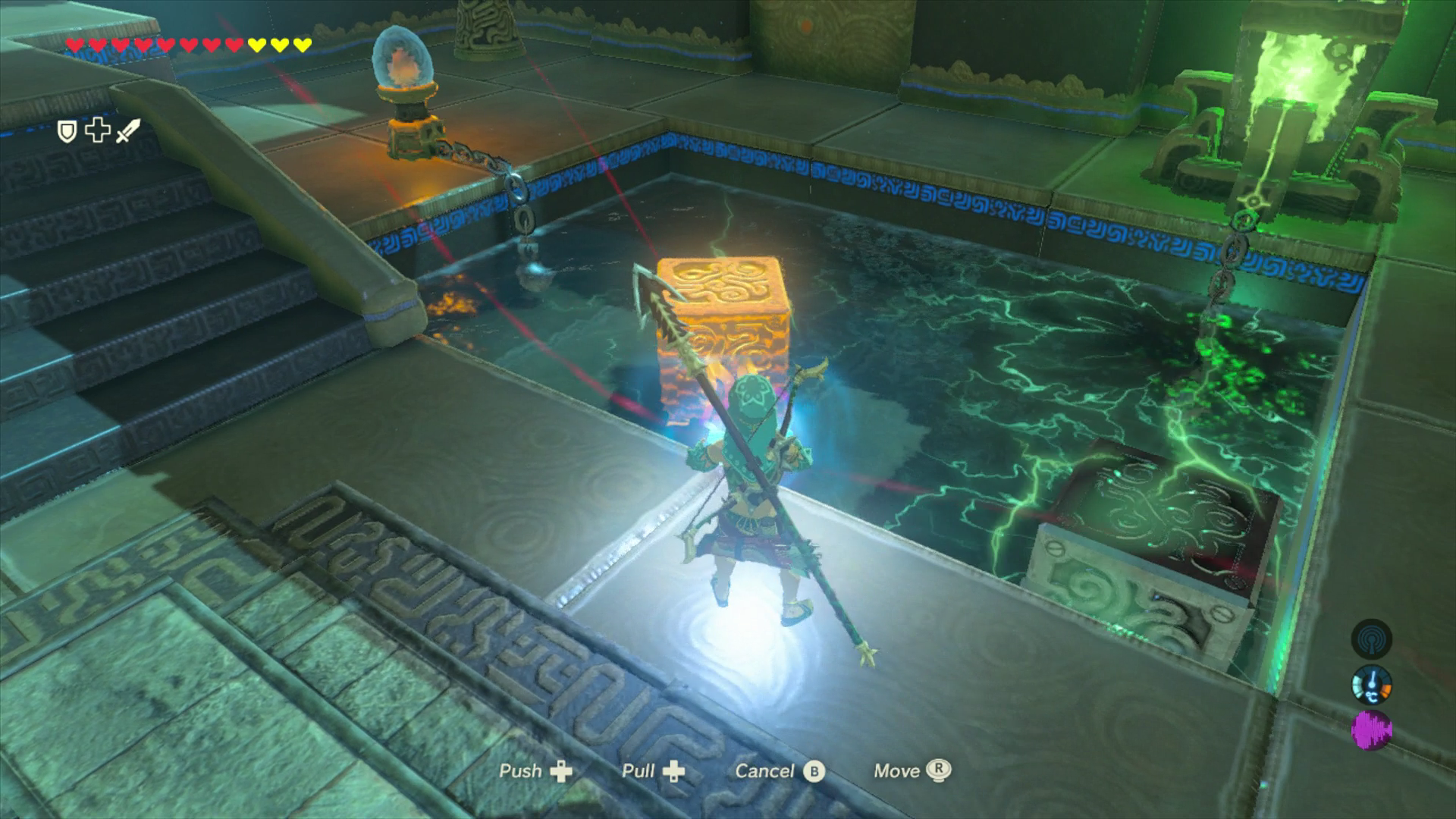 Before leaving though, climb the steps and turn back towards the entrance, where' you'll see a chest on a raised ledge.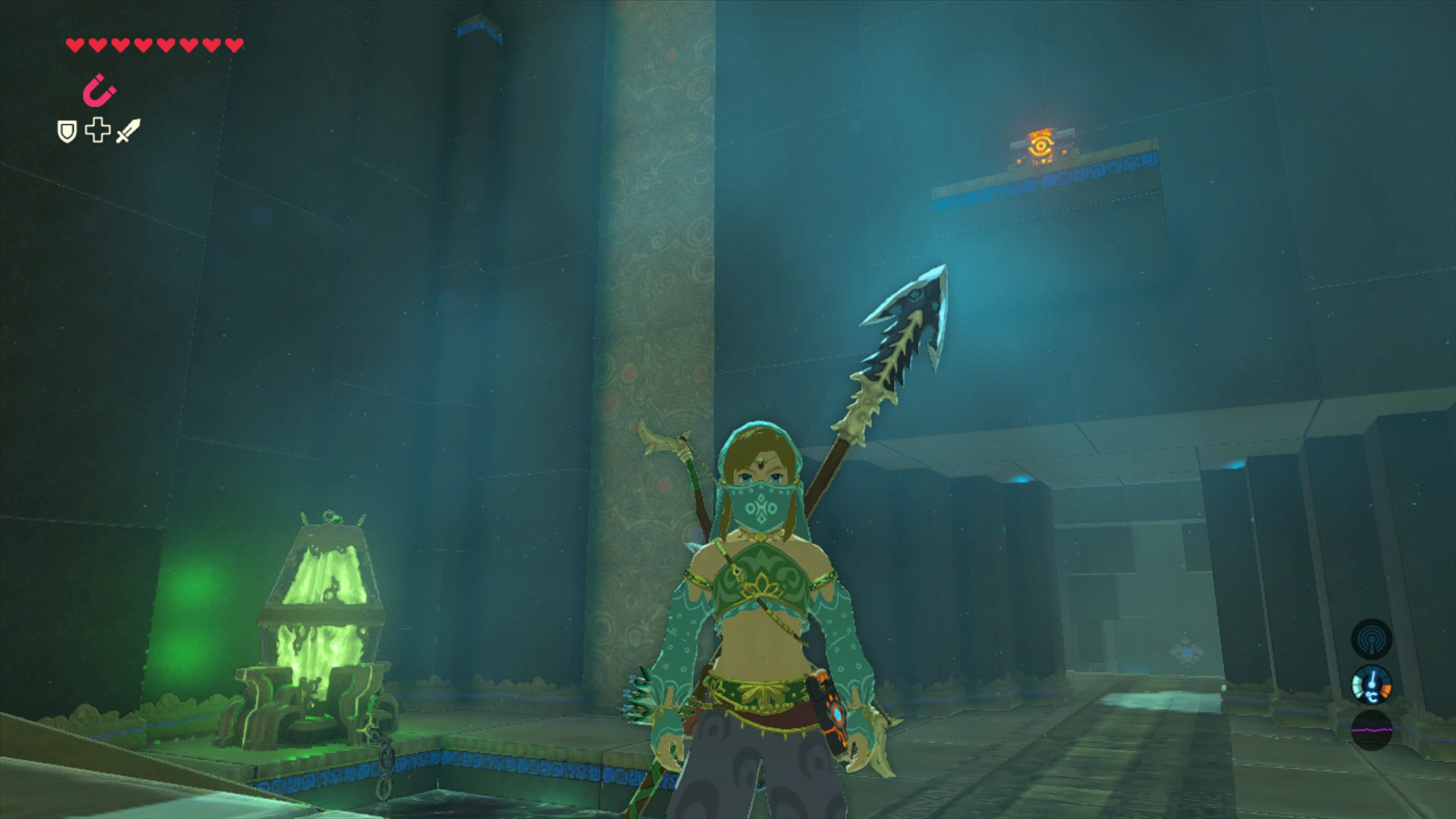 Pull it down with magnesis, and inside you'll find a Gerudo Scimitar.
With that done, you're free to go!
While you're here, here are other Shrines within this region:
Wasteland region (12 Shrines)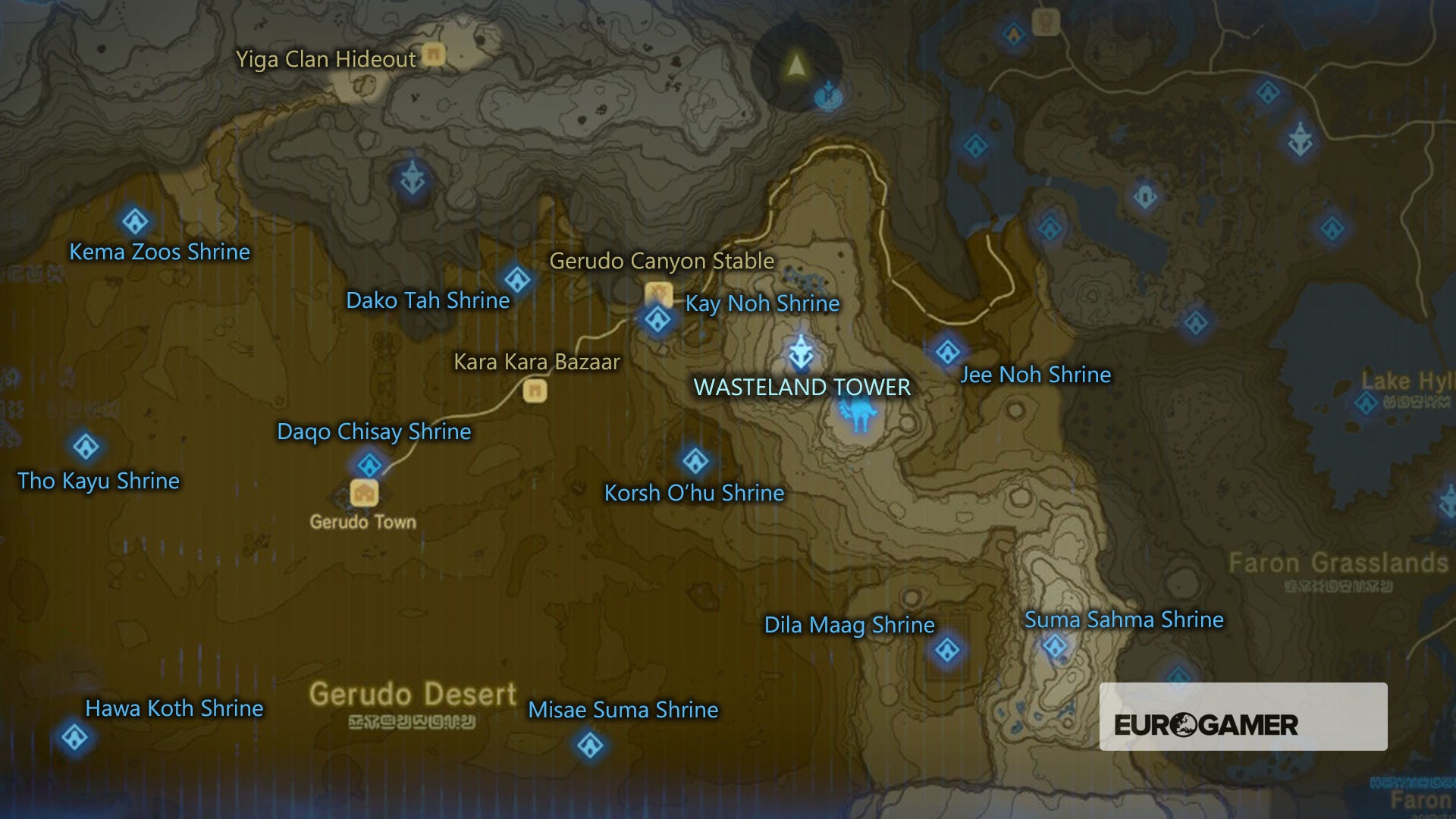 If you're after other trials, then our Zelda: Breath of the Wild Shrine locations and maps hub page can help with other regions.