Looks like you'll have to pay for a Call of Duty: Black Ops Cold War next-gen upgrade
Loosen your Perseus strings.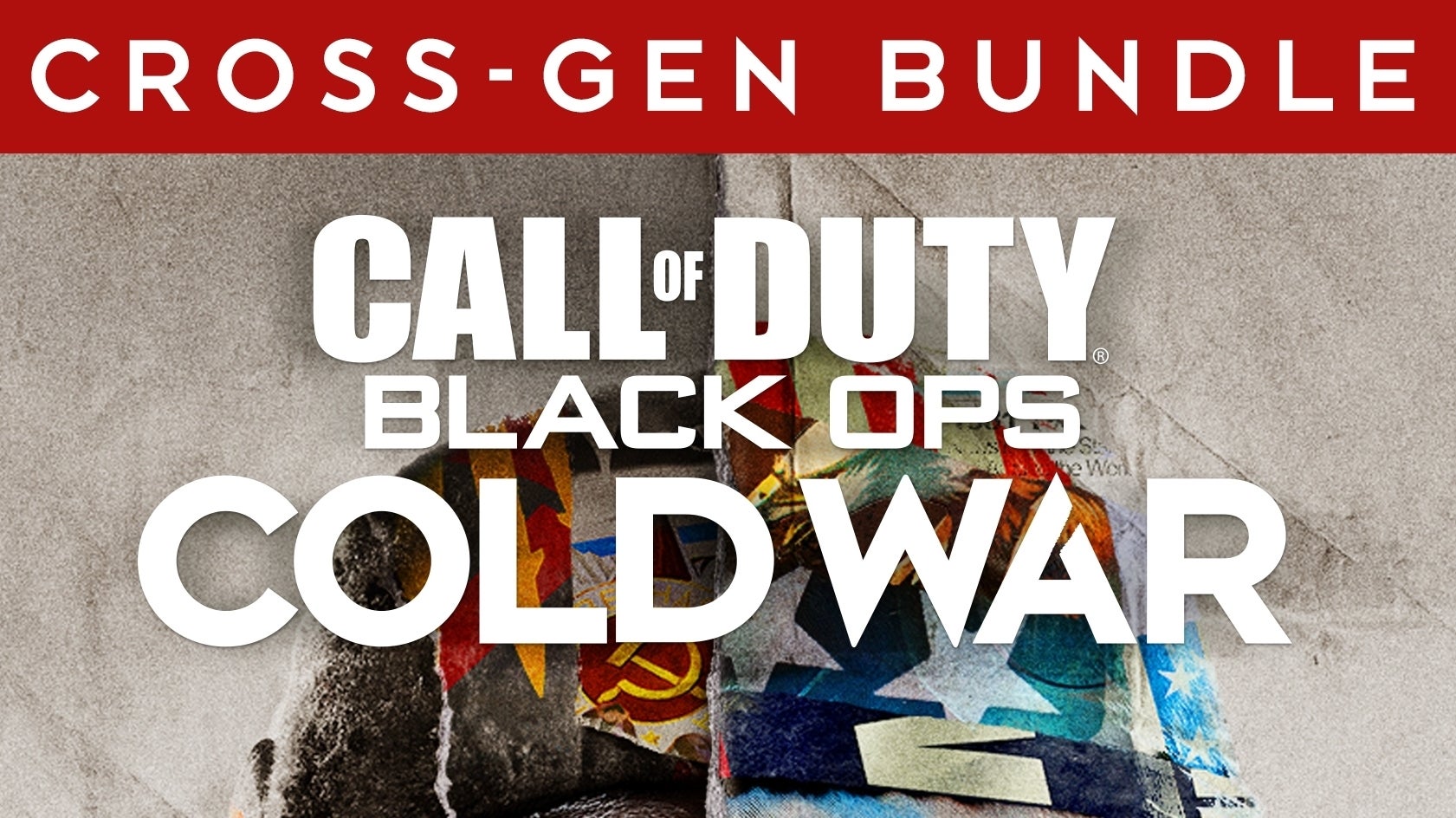 Confirming a leak that emerged before the game's reveal, official listings have now verified that Black Ops Cold War has a "cross-gen" bundle: meaning you'll have to pay more for a next-gen upgrade. And boy is the upgrade path complicated - although at least it's all coming with cross-generation cross-play.
Pages on the PlayStation and Microsoft stores price the cross-gen bundle at £64.99, compared to the standard current-gen edition which costs £59.99. Buying the digital standard edition means you can later upgrade to the PS5 or Xbox Series X version through either the PlayStation Store or Microsoft Store, likely for a fee given the standard edition is cheaper than the cross-gen bundle.
When it comes to physical editions, things get a little more complicated: the standard physical PS4 version will be upgradable to the PS5 version through the PlayStation Store (probably still for a fee). The standard physical Xbox One version, however, cannot be upgraded to the Xbox Series X version - so you'll have to buy the more expensive physical next-gen edition. Not that they look all that different.
If you wanted to do so, you could buy the next-gen physical edition of Cold War on Xbox Series X and then play it on Xbox One. The physical PS5 next-gen edition will only work on PS5 and not PS4, however, so make sure you're ready to make the console leap before buying that one.
The PS5, of course, is coming with a disc-less digital version that makes things tricky for current-gen buyers: if you were to buy the standard physical edition now, would you be able to upgrade to the PS5 version of Cold War if you were to buy the digital-only PS5 console? The answer to that is no, Activision says, as the standard PS4 physical disc of Cold War must be inserted into a PS5 disc drive for the next-gen upgrade to work.
According to Activision's FAQ page, the current generation versions of Cold War for both PS4 and Xbox One will still be playable on the new consoles (thanks to backwards compatibility), but the next-gen versions do offer shiny new features including "higher frame rate[s], hardware-based ray-tracing, faster load times and more". The extra fee for a next-gen upgrade sets Cold War apart from other major upcoming titles, including Cyberpunk 2077 and Marvel's Avengers, which have promised free upgrades to players who buy the games on current-gen consoles. I'm looking forward to the Digital Foundry take on whether the next-gen version of Cold War is worth the money.
Anyway, the digital standard editions all come with the Confrontation Weapons Pack (that includes two weapon blueprints), while pre-ordering will get you a bunch of bonuses such as a Frank Woods Operator skin. For the full details on how you can buy all these different bundles, including the pricey £89.99 Ultimate Edition, you can take a look at our guide over here.
Call of Duty: Black Ops Cold War was revealed in full last night through a dramatic Warzone in-game event. Although the game doesn't release until 13th November, it's already found itself at the centre of censorship controversy after footage of Tiananmen Square was removed from the teaser trailer.