Here's what happened in Warzone's Call of Duty: Black Ops Cold War reveal event
It was a blast.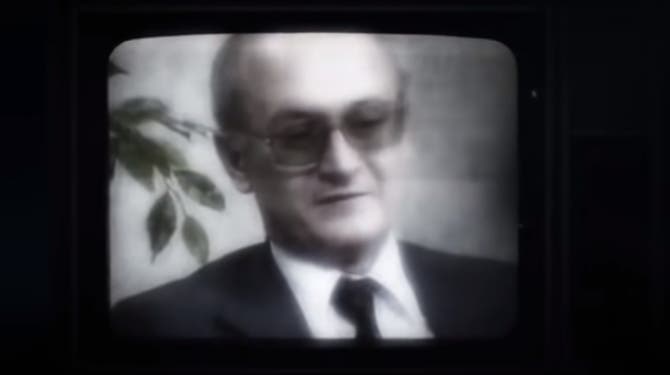 If, like me, you foolishly forgot to update Modern Warfare in time for this evening's Black Ops Cold War reveal event, then worry no more - this recap of events is for you.
Players who logged into Warzone at 6:30pm this evening were presented with a "Know your History" playlist, which popped them into Verdansk... but not as we know it. Glitchy Cold War images appeared in the loading screen, and all location names were blacked out on the map. Then the game began in earnest, with players required to complete tasks on a checklist such as looting and killing for intel, and hunting down keys marked on the map. Respawns were on, mercifully.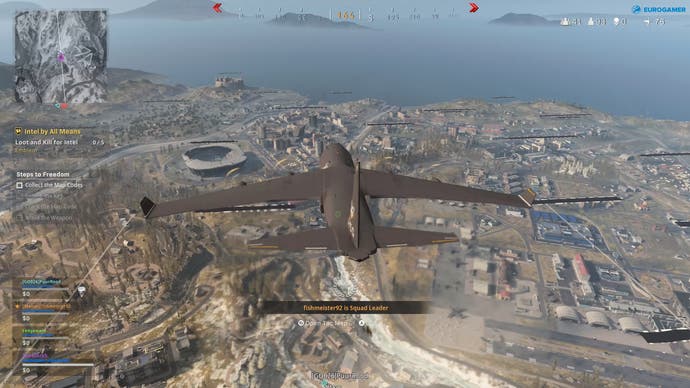 A particularly cryptic task asked players to "wield the weapon", but gave them only the map coordinates rather than a marked map location. It was a true treasure hunt that kept players on their toes (and gave me flashbacks to my DofE expeditions), but those who were successful found Black Ops character Frank Woods hanging out in Verdansk - and a special Bay of Pigs SKS blueprint for their troubles. Woods is also coming to Modern Warfare as an operator, by the way.
Once all the tasks had been completed, a countdown appeared with a "transmission incoming" message and some Black Ops music in the background - and then the true drama began. Players were respawned to a random point on the map, and told to run to the stadium to avoid... death by nuclear blast. As they ran, audio from KGB defector Yuri Bezemov was played with dramatic on-screen text (and plenty of Russian), before dozens of planes started flying overhead and air raid sirens began. Once inside the stadium, the full Black Ops Cold War trailer began.
All in all, it was a pretty dramatic and tense way to reveal the Black Ops title, and a decent stab at a Fortnite-style live event for Call of Duty. And there's not much longer to wait for the full game, too, as the previously-leaked release date of 13th November has been confirmed. If you want to read more about what to expect from Black Ops Cold War, including the character creator and Hitman-style levels, make sure to read Will Judd's write-up with all the info.