Call of Duty: Black Ops Cold War leak reveals it's a direct sequel to Black Ops 1
Here we go Reagan.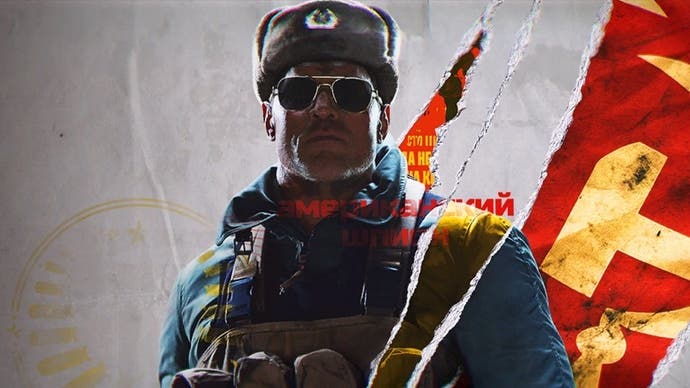 We're a day out from the official reveal of Call of Duty: Black Ops Cold War, and the leaks are coming thick and fast, as yet another datamine has revealed the official description for the title - and even a possible release date.
The full description for Black Ops Cold War was posted by CODTracker, and reveals the game is a "direct sequel" to the original Black Ops. Set in the midst of the Cold War in the 1980s, players will "battle around the globe through iconic locales like East Berlin, Vietnam, Turkey, Soviet KGB headquarters and more" as part of the campaign.
"As elite operatives, you will follow the trail of a shadowy figure named Perseus who is on a mission to destabilise the global balance of power and change the course of history," the description adds. "Descend into the dark center of this global conspiracy alongside iconic characters Woods, Mason and Hudson and a new cast of operatives attempting to stop a plot decades in the making."
Alongside the campaign, the description confirms that Cold War will feature both multiplayer and zombies experiences.
The description isn't the only Black Ops Cold War leak to have spilled today, however, as the ModernWarzone Twitter account also managed to find a potential release date of 13th November in the files for Call of Duty: Modern Warfare. The files also hint at a multiplayer reveal for Cold War on 9th September.
Beyond this, ModernWarzone also managed to find a number of references to potential upcoming modes for Warzone - including Zombie Royale, Pandemic/Outbreak, Plunder: Fire Sale and Armored Cargo/Truck Wars. The dataminers also found a reference to various Warzone night modes, which have apparently been added as part of Modern Warfare's midseason update.
As for the official reveal time for Black Ops Cold War, it looks like that's going ahead at 6.30pm UK time tomorrow. The Call of Duty Twitter account posted a teaser video showing Warzone's airplane, along with the time and Verdansk as the location. It definitely seems like the new game is going to be revealed through some sort of live in-game event, although we'll have to find out exactly what awaits by dropping into Verdansk tomorrow evening. Which, to be honest, I was probably going to do anyway.