Battlefield 4 console rent-a-server costs revealed
Soft launch fails to take off on Xbox One.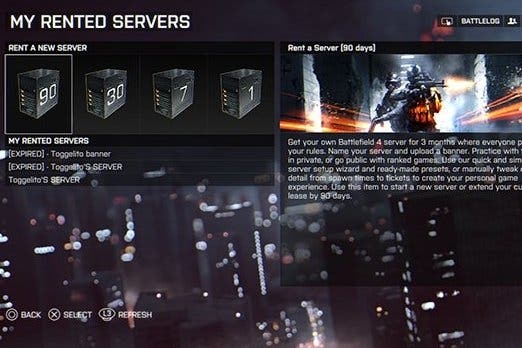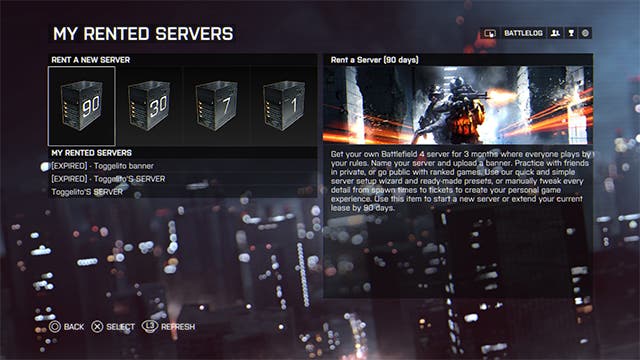 You can now rent a Battlefield 4 server on console - but not on Xbox One.
Yesterday DICE soft launched its rent a server program for the console versions of Battlefield 4, letting players set up their own private and public servers with control over options such as player count and map rotation.
But the Xbox One version of this soon ran into problems, so DICE removed the feature to investigate.
"The servers which were already rented will still be available for play, but admins may not be able to access all the management features at this time," DICE said in a note on Battlelog.
"As soon as a fix is in place we will announce its availability."
The UK prices for renting a Battlefield 4 server are:
One day: £1.19
7 days: £5.49
30 days: £19.99
90 days: £47.99
Meanwhile, DICE said it deployed a fix for the "Death Shield" issue many Battlefield 4 players have encountered. This meant that an invisible shield would appear around killed enemies, blocking weapons fire.