Win an Xbox One X or PS4 Pro with the Division 2
Upload Dark Zone gameplay clips from this weekend's beta to win.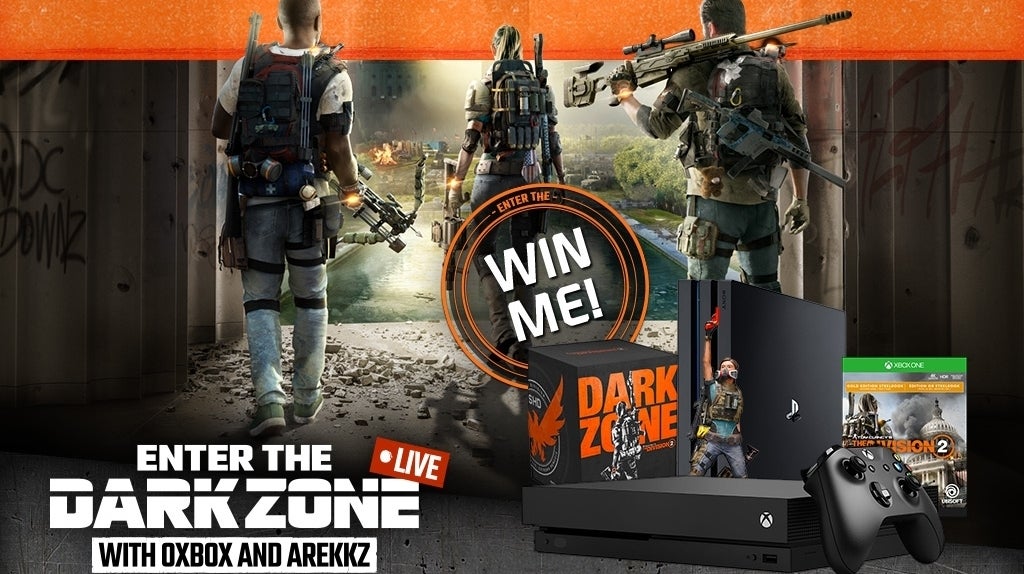 Hello. Happy Friday! This weekend brings the open beta for Ubisoft's loot shooter The Division 2 - it's live now, and will remain so until 9am on Monday.
Our network and Ubisoft have teamed up to offer a chance to win either an Xbox One X or PS4 Pro with a copy of the Dark Zone Collector's Edition - as just announced in the joint livestream by friends of Eurogamer Outside Xbox and Arekkz.
All you need to do is upload a heroic moment of Dark Zone gameplay from the beta, straight from your Xbox One or PS4 to YouTube. We're specifically after gameplay footage from the unrestricted, player-versus-player mayhem of the Dark Zone, with its last-minute survivals and betrayals. The more surprising and chaotic the better.
You can register and find full instructions for how to enter over on the Enter the Dark Zone hub site. It's peasy. Remember that you've only got until 9am Monday to play the beta, mind.
Oh, and there are three Gold Editions of the Division 2 on offer for runners-up, too.
Either way, with Anthem faltering at launch and Destiny 2's post-Activision future uncertain, it's probably worth checking out The Division 2 this weekend if you're a fan of shooting and looting. You can find more at our Division 2 game page.