We keep getting emailed weird things about Pokémon Go
Eveery day.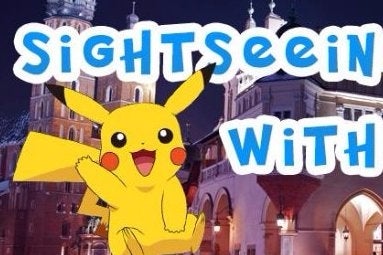 Maybe you're just not that into Pokémon Go. Maybe you're sick of friends, colleagues and family members talking about it constantly. Maybe your favourite games website not-so-stealthily posts about it too much (not possible).
Well, spare a thought for our email inboxes right now. You'll probably have noticed it on social media - brands trying their best to shoehorn in a Pokémon Go reference.
From those who got in there straightaway, such as Square Enix last week, to those who spent hours in marketing meetings coming up with something the whole company finally signed off only yesterday:
Love you really, Microsoft.
Well, imagine all of the above but as press releases sent out to media companies hoping for coverage. Here's a few from just today.
Pokémon go buy this stuff
There have been adverts cleverly suggesting you should buy another battery pack - which considering the rate Pokémon Go drains your phone's charge, might not be a bad idea:
"Hi, for all you Pokémon Go players - don't act rash like Ash... leave home fully equipped with Belkin's on-the-go charging accessories so you can stay powered up and catch 'em all!"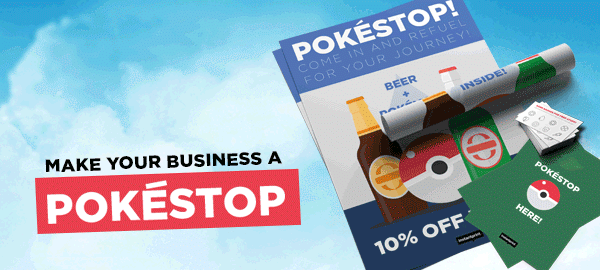 More inventive is this printing company hoping to sell leaflets and loyalty cards to businesses based upon the fact their shop/building/museum is a Pokéstop.
"People of all ages are going bananas for Nintendo's latest app, Pokémon Go," the press release reads. "And while you may not fancy joining the hordes of fans who are out on the street chasing down Pokémon on their smartphones, you can use this new cultural phenomenon to lure customers to your business.
"By downloading our free PokéPack, which includes leaflet, poster and loyalty card templates, you can jump on the Pokéwagon and open your doors to the swarm of gamers who are on the move."
Pokémon Go on the go
You may have noticed some websites trying to cover every tiny bit of Pokémon Go possible. Obviously we'd never do that. But it's fun to see others try:
"I run a little travel blog, so I thought about combining Pokemon Go and travel/sightseeing. So my idea was to see if I could go sightseeing using *just* the Pokemon Go map (heading towards Gyms and areas with lots of Pokéstops). It worked - it took me to most of the main sights in Krakow, and also pointed out lots of smaller things that I would have missed) I thought maybe it would be something of interest to your readers?"

Speaking of travelling - some companies want to take the legwork out playing Pokémon Go for you. We've seen a couple of US services which will ferry you around in an Uber, or simply a stranger's car, while you catch monsters. You can also hire a "Pokéwalker" now in the UK, too.
"When I found out that Bidvine is recruiting Pokémon Go walkers, I signed up straight away," 21-year-old Xavier Choong is quoted in a press release as saying. "It's the perfect summer job for me! I have been playing Pokémon Go ever since it was first released and absolutely love it. I'm really looking forward to putting my skills to use and making some money in the process!"
From travel blogs to listicles - we know you love them. Here's two things we didn't write an article about:
"Pokemon Go, already has more users than Tinder. And whatever you do don't get the two things mixed up. We've given Pokemon our own usual bizarre/humorous spin and I thought these two articles might be of interest to you?"
The email concluded with links to 16 Worst Places to Play Pokemon Go and a Stag Do Guide to Pokemon Go.

Pokémon go home
And there's just the weird stuff. Well, not the really weird stuff - we'll let Aoife make a video looking at adult Pokémon fandom in her own time.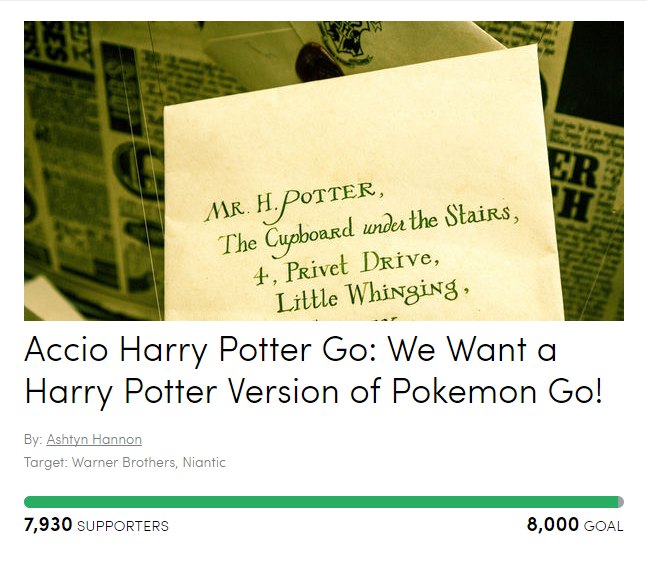 How about a press release for a petition for a Harry Potter version of the game? Nearly 8000 fans have signed, although it's not clear what they're expecting to happen when it reaches its goal.
How about Pokémon Go characters as cars? That's what a PR representing a company called carwow emailed us about.
"The Pokémon car images have been released this morning by carwow and include Pikachu as a Nissan Duke, Squirtle as a Volkswagen Beetle, Bulbasaur as a Range Rover Evoque convertible, Charmander as a Porsche Cayman, Meowth as a Mercedes AMG GT R and also Jigglypuff, Snorlax, Mewtwo, Lapras and Togepi as other cars."

Speaking of Pokémon Go articles, can we interest you in a Pokémon Go guide?