Pokémon GO users deleting the app due to ban rumour
But there's nothing confirmed.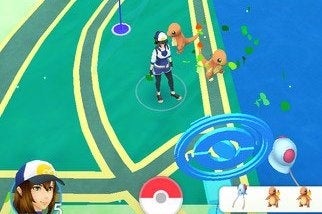 Yesterday a workaround was discovered allowing Android users in the UK and US to play Pokémon GO early after the augmented-reality scavenger hunt launched in Australia and New Zealand.
Now, some people are afraid to keep the app on their phone after rumours began that Nintendo, The Pokémon Company, or developer Niantic could ban your Android account should you do this.
To be clear - there's nothing to suggest this is anything other than a wild rumour. But the effect has been plain to see - people are deleting Pokémon GO in their droves.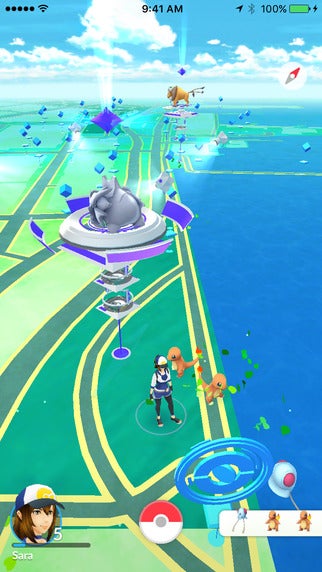 "If you have downloaded the APK for Pokemon GO delete it now. They are banning your device and not your account, which is much worse!" wrote one Twitter user in a message retweeted over 1000 times. They later noted that they "don't buy" the rumour "but it ain't worth the risk."
"If you are on Android and got the Pokemon GO APK from outside of your region, you are risking a ban," another Twitter user said. "Just as a heads up."
Indeed, if you search for "Pokémon GO bans" on Twitter you'll find a lot of cautious people out there removing the stealthily acquired game.
For what it's worth, one Reddit user claimed to have had a bad experience with Pokémon GO developer Niantic after they were banned from the studio's previous game Ingress for doing something similar:
"Not that anyone will read this, but as an ingress vet, I'll throw my two cents in: please don't spoof, or download the APK or register a fake apple ID to get it early for your region," they wrote. "Niantic used to ban people for drift hacking, and it would be a shame to find many new trainers suddenly being banned. The process to get unbanned is long and arduous, and it's not worth it."
Whether you want early access or not, it's important to acquire Pokémon GO from somewhere you can trust:
"The .apk files that are on various web sites around the web for the most part have not been truly vetted. While the Android app store does not do a thorough check of the apps that are submitted, the community does and they are able to tell you if one is good or not," wrote Security-FAQs' Lee Munson. "If you install a .apk from someone's website you are taking their word that it will not infect you. That is a very big risk to take."
Once again, there's no evidence that anyone has actually been banned. Not a single credible source that we can find has confirmed this rumour.
We've requested comment from Nintendo, The Pokémon Company and Niantic about this, but have yet to receive an official response.
Playing Pokémon Go? Check out our Pokémon Go guide and beginner's tips to get the most out of finding Pokémon, catching them and leveling up.