We Happy Few will be a full priced retail game launching in April
PS4 version confirmed, Gearbox to publish.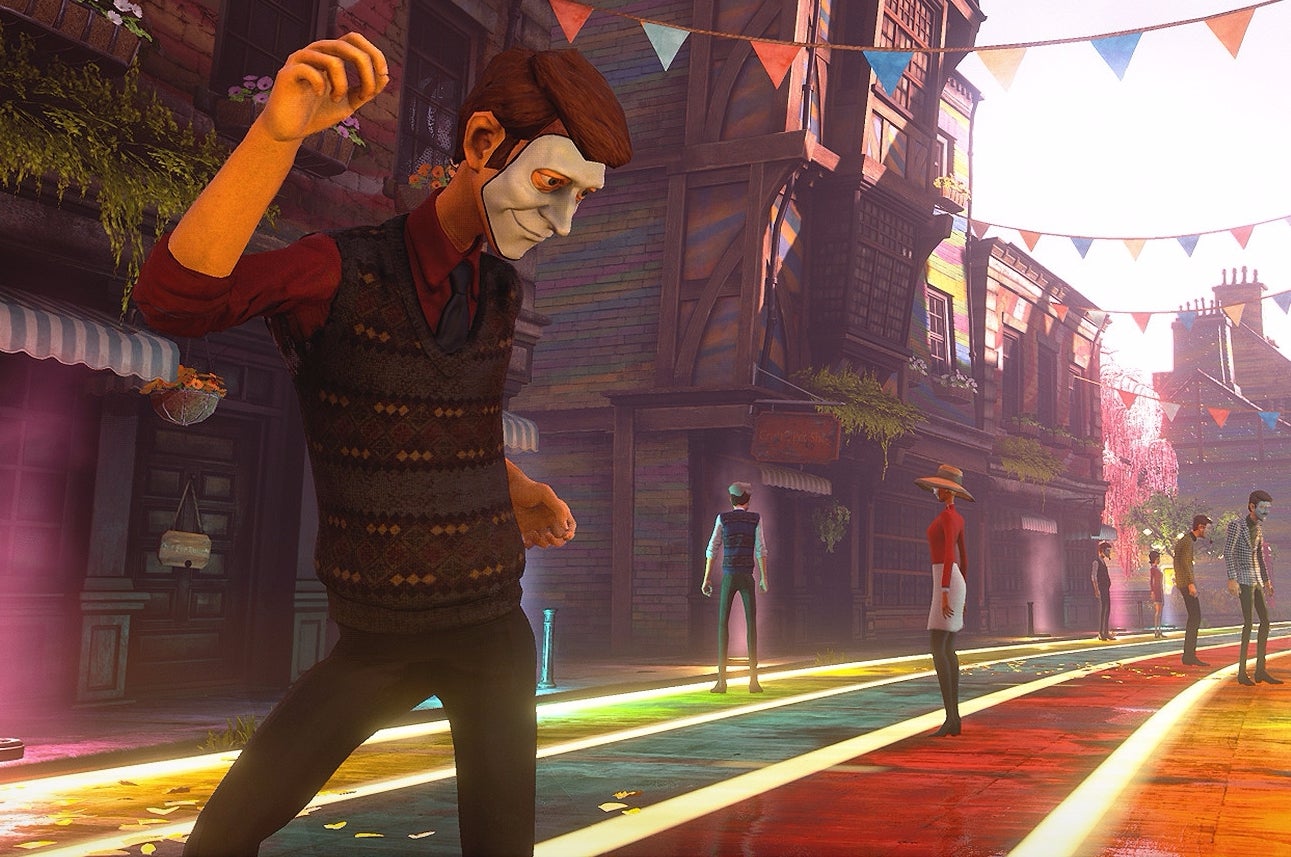 Psychedelic sci-fi survival satire We Happy Few has expanded its scope from quirky indie to full-priced retail game, with Gearbox to publish a physical release 13th April, when the game launches on PS4, Xbox One and PC.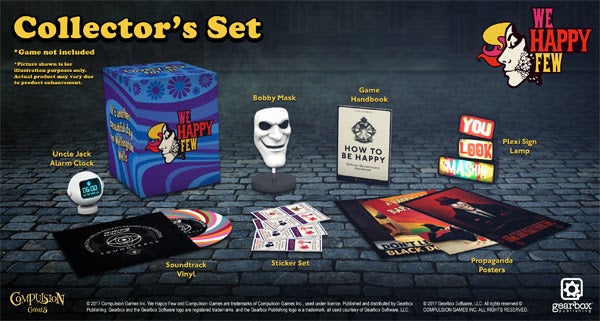 It sounds like it's going to be a much bigger game than the Early Access build we saw over a year ago. The launch game will contain a full-length story campaign consisting of three playable characters and "more than 250 unique encounters", whatever that means.
"Our team was humbled by the initial public reception to We Happy Few, and delighted to have this chance to make it bigger," said developer Compulsion Games' studio head Guillaume Provost. "Gearbox believed in us from the very beginning, and we think this partnership will make it possible to create the game that our community expects."
The game's standard edition will go for $59.99 (about £47), but those who purchased it on Steam Early Access or the Xbox One Game Preview Programme will receive the full game at no additional cost. Those who pre-order from the Microsoft Store, Steam, GOG, or the Humble Store will receive alpha access upon pre-ordering the product.
Diehard fans can snag the $149.99 (about £116) limited edition We Happy Few Collector's Set. This spendy collector's item includes a replica Bobby mask, "You Look Smashing" Lamp, a vinyl soundtrack, and a Joy alarm clock. Weirdly, it doesn't actually contain a copy of the game.
In other We Happy Few news, the alpha build that's already out is receiving a major update today dubbed Life in Technicolour. This patch improves the UI, enemy AI, and more. It will be the final update We Happy Few receives before the big reveal of its April launch.
Last we tried We Happy Few, upon its Early Access release in July 2016, it seemed like an unremarkable sandbox survival game. Eurogamer contributor Edwin Evans-Thirlwell enjoyed its kooky art style and grim premise of an alternate 1960s England where everyone is forced to take mind-altering happy pills, but he found the concept let down by "lacklustre survival elements and dull combat".
That said, he noted that it "offers up moments of fitful brilliance", and there will have been nearly two years between our early impressions and the game's proper launch next year, so a lot could change in that time.