Price confirmed for Xbox Game Pass on PC
Confirmed games include We Happy Few, Forza Horizon 4, and Hellblade: Senua's Sacrifice.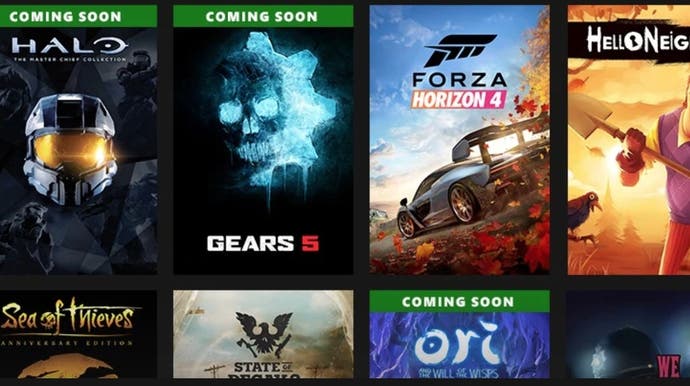 Ahead of this evening's E3 conference, a new page on the Microsoft store confirms details and pricing for the Xbox Game Pass on PC for Windows 10 players: £4 GBP / $5 USD a month.
The pass includes a library of 100+ games to dip into (although it should be noted that the library on Xbox One is almost double that) including We Happy Few, Forza Horizon 4, Hello Neighbor, Hellblade: Senua's Sacrifice, Sea of Thieves Anniversary Edition, and State of Decay 2.
Gears 5, Halo: The Master Chief Collection, and Ori and the Blind Forest are listed as "coming soon" to the PC library.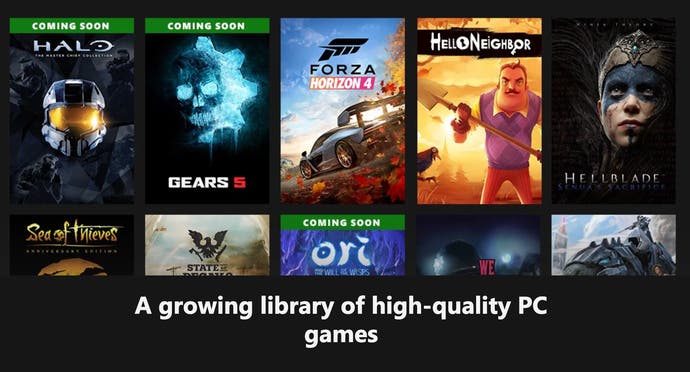 Xbox Game Pass on PC will also offer the same sort of discounts on purchasing games and content as its Xbox sibling, including 20 per cent off the full cost of games and 10 per cent off add-ons.
While the PC Xbox Game Pass will typically be available for £4 ($5 USD) a month, there is presently a one-month introductory offer for Xbox Insiders which will let you subscribe for £1/$1. At the time of writing, there's no option on the website to buy an annual pass.
Expect to find out more at Xbox's E3 conference later this evening.