Watch us play Rayman Legends from 5.30pm BST
UPDATE: It's back on!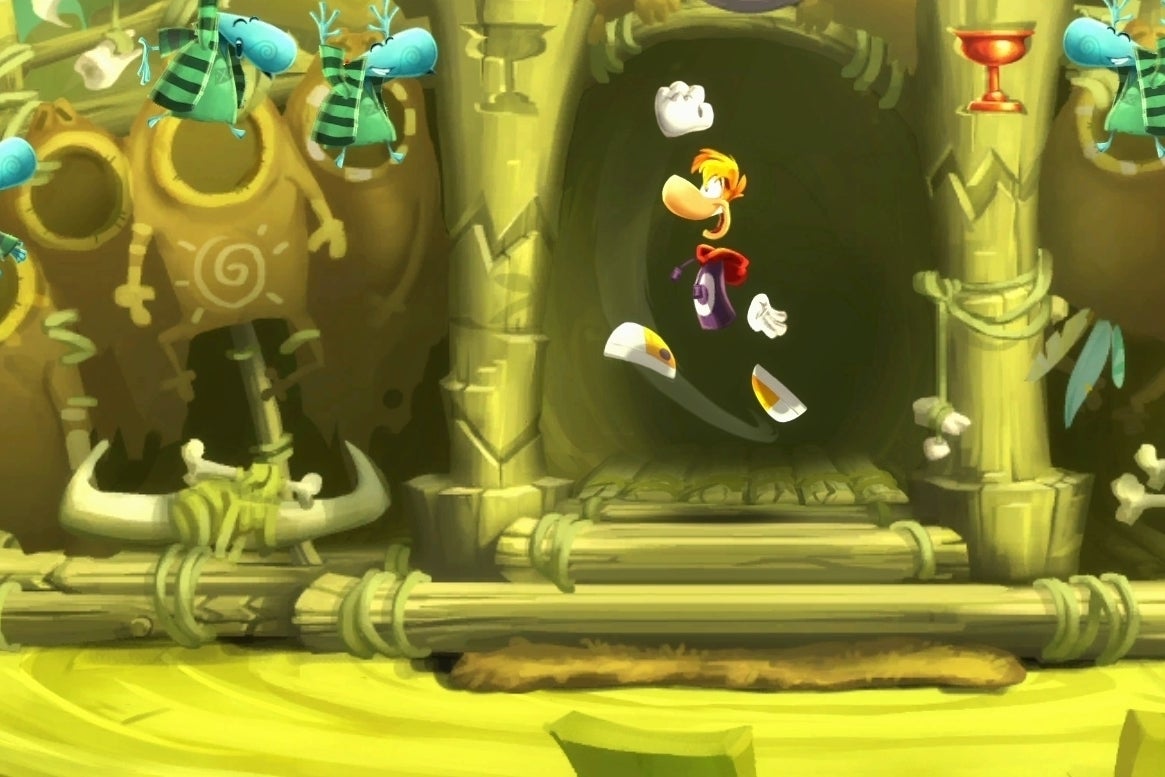 SECOND UPDATE: It's happening! Ian's managed to get on top of the technical difficulties (in other words he had stern words with Virgin Media and they sorted out his internet connection) so we're back on for a 5.30pm BST start. Don't go outside! It's horrible out there anyway.
UPDATE: We've had to postpone this until further notice until technical difficulties. Sorry! We'll have it up and running again later this week. In the meantime go out and enjoy the sun or something.
ORIGINAL STORY: Hey hey, there's something exciting going on at 5pm BST today. Tom Phillips popped over to Montpellier to check up on the progress of Rayman Legends last week, and to see what exactly's been going on over there since Ubisoft unceremoniously delayed the platformer and ended the planned Wii U exclusivity. A little spoiler - lots has been going on.
We'll have a preview and a sprinkling of news for you, and there's a lovely video cherry in the form of a livestream of Rayman Legends that will be kicking off from 5pm BST. Ian Higton's going to be getting to grips with the game, and it's a chance to see a sizeable chunk of it in action well ahead of its release. So do pop along!
And also do pop along to the Eurogamer YouTube channel where you can find plenty more livestreams and videos.