Watch: Battlezone has sold me on PlayStation VR
A proper look at Rebellion's retro shooter.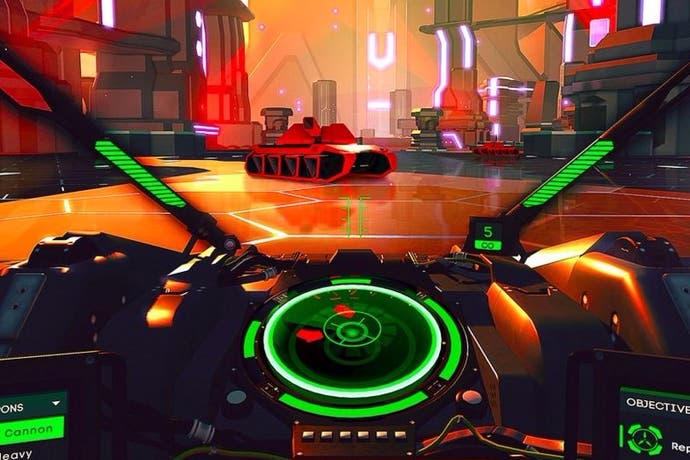 Virtual reality, in case you didn't know, is going to be a thing in 2016. What's quite a pleasant surprise is that it's now looking like a (reasonably) affordable thing thanks to the PlayStation VR's recently announced price point. Sony's unit now looks like it's got the best chance to crack the mainstream market that Oculus and Vive have priced themselves out of, and it's got a pretty decent looking software line-up already.
Ian and I tried one of the launch prospects at Rebellion a couple of weeks ago. Battlezone's a revival of a well-loved name, and while it's not the deepest, most spectacular thing you'll find on VR it's reliably entertaining, and comes complete with a winning aesthetic that's got a pleasing touch of the Trons about it. It's simple and it's fun - ideal launch day fodder, in other words. Here's Ian with pictures and words to tell you a little more.