Battlezone VR reveals procedurally-generated campaign
New gameplay trailer shows PlayStation VR launch title's cockpit view.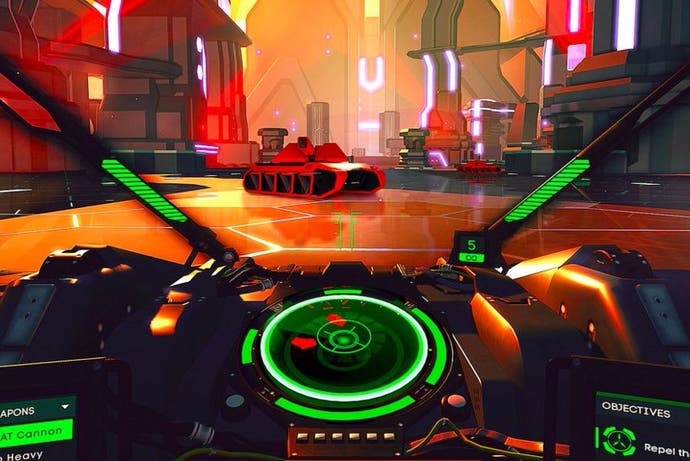 Battlezone VR will contain a procedurally-generated campaign, developer Rebellion (Sniper Elite, Aliens vs. Predator) revealed.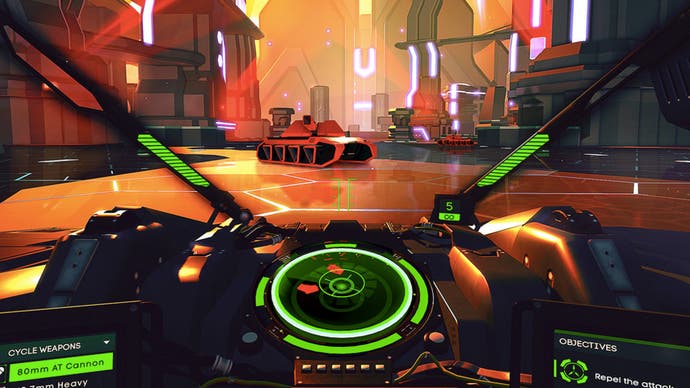 "Whenever a player starts a new campaign, the game's 'Hex' campaign map is re-generated procedurally, and dozens of environments, levels and mission types are blended together in new combinations for a completely different experience each time," the developer explained.
"I think VR has an unfair reputation for just offering cool bitesize experiences, but we want to come out firing and deliver the kind of substantial content early adopters are crying out for," said creative director Jason Kingsley. "Obviously we're hoping that Battlezone will be one of the first PlayStation VR games players buy, but we're also designing it to be the one they return to time and time again... once VR has taken over the world of course!"
Announced at E3 last year, Battlezone VR is set to arrive first on PlayStation VR, where it will be a launch title, before coming to PC.
You can see how Battlezone VR's campaign will look in action in the following trailer demonstrating its cockpit view, Tron-like aesthetic, and combat system.