Battlezone VR update adds 80s-inspired Classic Mode
Along with new maps, missions and events.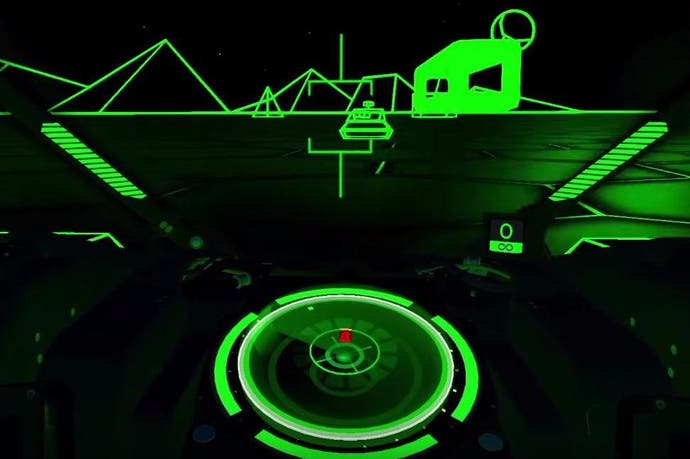 Rebellion's PlayStation VR remake of 80's classic arcade tank shooter Battlezone is getting a retro option to mimic the vector graphics of its source material.
Arriving as a free update in v1.03 on 20th December, this "Classic Mode" will be separate from the main campaign as it's based around the original Battlezone. There will even be an option to choose the original title's two-track control scheme, should you wish to really make things oldschool.
The impending patch will add other new content like new mission types, maps and events. There will also be new cosmetic changes available, like the option to change the colour of your HUD. If you really want to get fancy, some ornaments (like a 2000 AD Judge Dredd bobblehead) will be available for purchase on the PlayStation Store.
The full patch notes are as follows:
Classic Mode now available.
Field Manual now available.
Both Classic Mode and Field Manual available via Extras Menu
Updated campaign content:
New maps, missions and events
Health crystals in single-player as additional means of restoring health
Hints will display upon death
HUD colour options added to Settings Menu
Bug fixes and optimisations:
Fixed a bug where hoppers sometimes got stuck in level geometry
Reduced projectile-based lag when not hosting in online co-op
Various performance optimisations
Added purchasable tank customisation options:
New skins, bobbleheads and horns now available to purchase
Our Chris Donlan recommended Battlezone VR upon its October release. "There are showier VR games out there, for sure, but this is a nice thing to return to once you've had your fill of gimmicks," he said in his Battlezone VR review.