Watch 10 minutes of Hellblade: Senua's Sacrifice gameplay
The lost viking.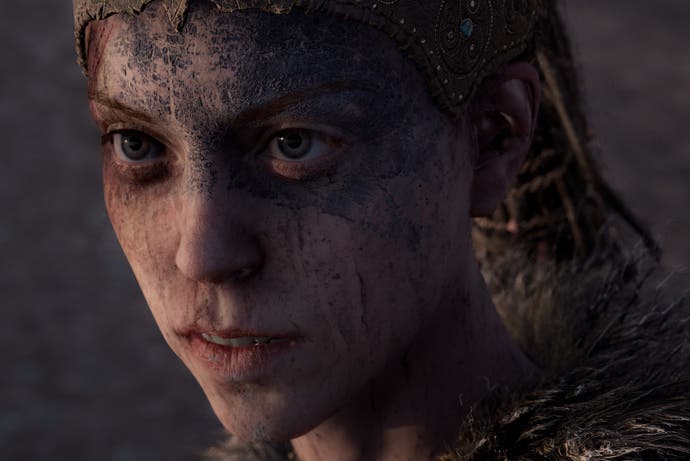 DmC: Devil May Cry and Enslaved: Odyssey to the West developer Ninja Theory has revealed 10 minutes of gameplay from its upcoming viking action epic Hellblade: Senua's Sacrifice.
Hellblade follows the exploits of its titular heroine as she copes with her psychosis following a brutal battle. It seems that the war may be over, but the one in her head is just beginning.
As seen in this IGN video, Senua gets into bloody scrapes with mental manifestations of the warriors she encountered in previous traumatic experiences. Some ethereal voiceovers provide commentary on what's happening, suggesting that either Senua is physically resting up in a hospital somewhere or maybe these are her own inner monologues. Based on this out of context clip, it seems intentionally ambiguous.
We also get to see a snippet of a puzzle, where Senua needs to find cryptic symbols in her surroundings as a way to move past a barrier blocking her progress. It's maybe not the most subtle metaphor, but it is effective and these hidden figure puzzles look enjoyable to solve.
Hellblade is an interesting proposition for Ninja Theory, as it's pitched as a small-scale AAA game that's half the size of a major blockbuster and sold for half the price at £24.99 / €29.99 / $29.99.
Hellblade: Senua's Sacrifice will launch 8th August on PS4 and PC.