Hellblade: Senua's Sacrifice and Moonlighter headline the July Humble Monthly bundle
Get both games and many more for £10/$12.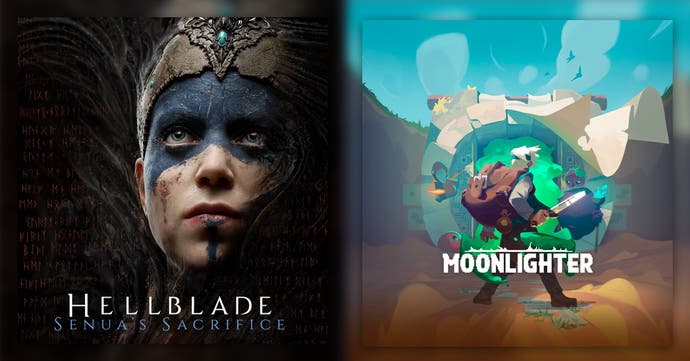 What with E3 in full swing we're a bit late getting to the latest Humble Monthly bundle for July, but now we've had a chance to breathe it's definitely one you need to know about.
Headlining this month's bundle are the BAFTA-winning atmospheric adventure Hellblade: Senua's Sacrifice and charming RPG/management sim Moonlighter. You can sign up to the July Humble Monthly for £10/$12 to get access to both games immediately.
Hellblade was unquestionably one of the most interesting and unique games of 2017. A harrowing and engrossing experience that ably replicates the character's struggle with psychosis as she journeys to Helheim in order to save her lost lover's soul. If you've been holding off on trying it for yourself, now is the perfect opportunity to pick it up.
As for Moonlighter, we called it an "addictive mix of combat and commerce" as it combines the testing dungeon exploration of classic Zelda titles with a surprisingly fun shop management aside.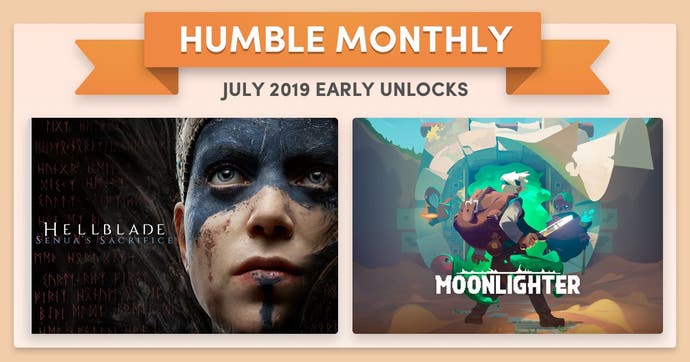 As well as Hellblade and Moonlighter, each Humble Monthly bundle comes with around half a dozen or so extra mystery games. These titles won't be revealed until the bundle unlocks on 5th July. By signing up for a month for £10/$12 right now, though, you can start playing both the headline games right away and the rest of the bundle will be added to your account in early July.
You can keep your subscription rolling or choose to sign up for a longer period to save on the cost. Or, simply cancel after this month once you've got the games you're after. You can always choose to sign up again should you like the look of August's bundle!
For even more digital gaming deals and bargains across the whole of the net do feel free to give us a follow over at Jelly Deals!