Hellblade: Senua's Sacrifice headed to Nintendo Switch
Unravel Two, too.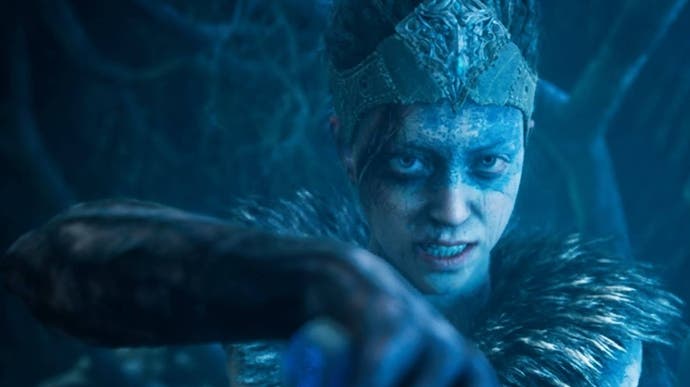 In a surprise announcement during last night's Nintendo Direct, the excellent Hellblade: Senua's Sacrifice was confirmed for launch on Switch.
Developed by Cambridge-based Heavenly Sword and Enslaved studio Ninja Theory, Hellblade previously launched on PC, PlayStation 4 and Xbox One before Ninja Theory was bought out by Microsoft last year.
Its arrival for Switch sometime this spring is another indicator of Microsoft and Nintendo's growing relationship - which has been tipped to properly take off via the introduction of Xbox Live on Nintendo Switch in the future.
And if Microsoft was to announce a version of Xbox Game Pass for Nintendo Switch in the future... well, it would want games like Hellblade on the console to fill its subscription's library.
In other news, Unravel Two is also Switch-bound. The sequel to the charming EA-published platformer will arrive on Nintendo's platform for the first time on 22nd March.
Aside from FIFA, EA is something of a late bloomer on Nintendo Switch. Unravel Two will be the publisher's second non-FIFA game for the platform, after fellow EA-published indie game Fe. Perhaps EA's upcoming Plants vs. Zombies game will also make the leap?