Hellblade: Senua's Sacrifice sets release date and price
It's "half the size of a AAA game, but sold at half the price."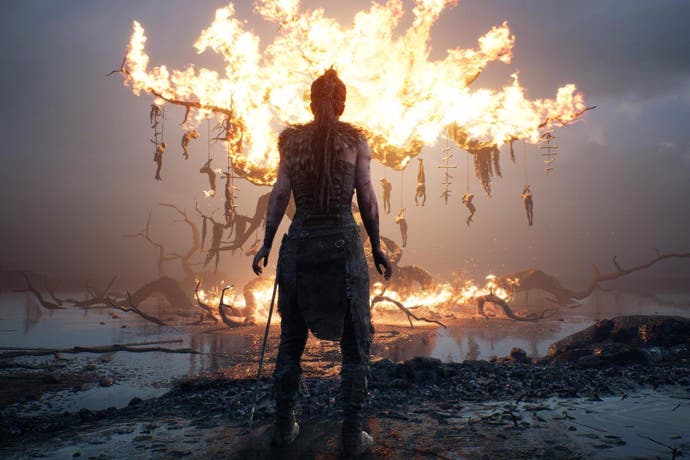 DmC: Devil May Cry and Enslaved developer Ninja Theory's upcoming psychological horror viking epic Hellblade: Senua's Sacrifice is coming to PS4 and PC on 8th August.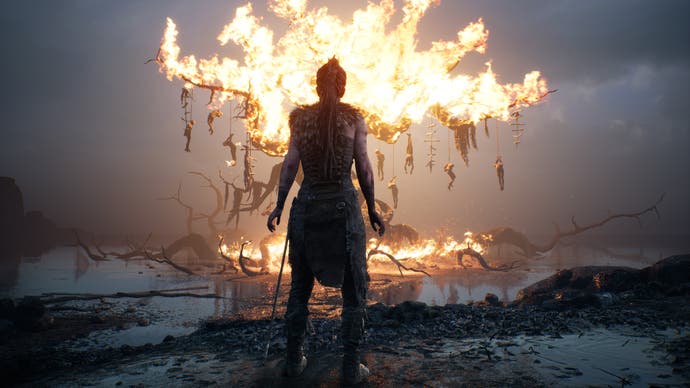 Already available for pre-order on PSN, Steam and GOG, Hellblade will launch at the unique price point of £24.99 / €29.99 / $29.99.
If the price seems steep for a self-published independent game or worryingly inexpensive for a AAA blockbuster, there's a reason for that: Ninja Theory considers Hellblade is be an experimental affair with a smaller scope than most retail games but with the sort of high end production values and polish that rival anything on the market. Indeed Hellblade's motion-capture tech is top of the line.
"Our aim is to bring back the mid-size game, so Hellblade is half the size of a AAA game, but sold at half the price," said product development ninja (his actual title) Dominic Matthews.
"By going digital only we can assure that we keep costs low for you, plus more of your money comes directly back to us to reinvest in new games," Matthews explained. "If we can make Hellblade a success, others will follow to make games a richer, more varied place for both gamers and developers."
The developer also noted that Hellblade was made by a smallish team of 20 people, though you'd never know it looking at the game in action.
Our first look at Hellblade in 2015 was cause of concern with our Bertie Purchese being underwhelmed by Ninja Theory's lofty ambition of portraying psychosis in the form of a viking action game, but Hellblade has evolved a lot since then and more recent builds show promise.