Warframe's big open-world expansion is out next week on PC
UPDATE: Finally comes to consoles next week.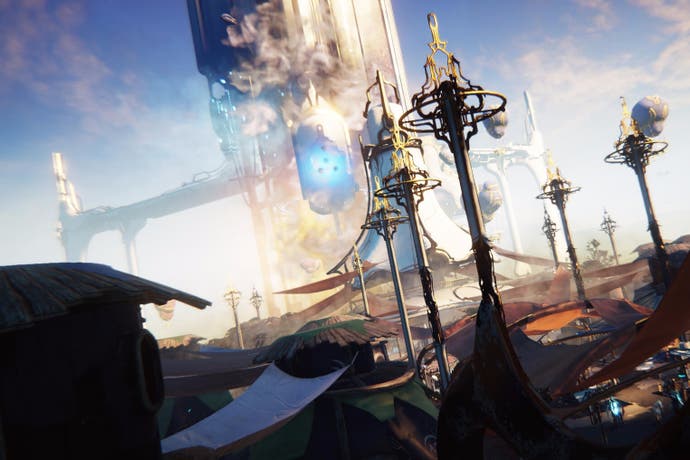 UPDATE 8/11/17: Developer Digital Extremes has announced that Warframe's major new Plains of Eidolon update will finally come to Xbox One and PlayStation 4 on November 14th. The free expansion launched on PC last month, October 12th, and marks Warframe's first foray into open-world action. More details on Plains of Eidolon can be found below.
---
ORIGINAL STORY 5/10/17: Warframe, the free-to-play shooter that's actually very good will receive another major new update on PC next week, this time in the form of the long-awaited Plains of Eidolon.
Plains of Eidolon has been in the works for a good old while now, and is a pretty big deal for the Warframe universe. It introduces the game's first fully-explorable, open-world-style landscape, marking a major departure from its usual claustrophobic, corridor-based action.
As developer Digital Extremes explains it, the first port of call for visitors to the Plains of Eidolon will be the makeshift colony of Cetus, essentially the area's main social hub. Here, players can mingle (and, obviously, dance aggressively and seductively at one another), or pick up missions from merchants before venturing out into the great beyond.
Cetus is apparently home to mining experts, fish mongers, beast masters, mask makers, and weapon smiths, each offering specific quest types and unique services, such as the ability to make modular weapons.
The bulk of the new update's action though takes place out on the titular, very picturesque, plains. "Filled with stunning lush hillsides, busy lakes and rivers inhabited by schools of underwater creatures, and hidden cave systems," says Digital Extremes, "Tenno can entertain themselves with mini-games such as spearfishing and mining to gather resources, or engage in heroic land and air battles - using the reworked Sky Archwing - against an ever-belligerent Grineer presence". As per usual, everything is set-up to either be played solo or co-operatively in teams of up to four.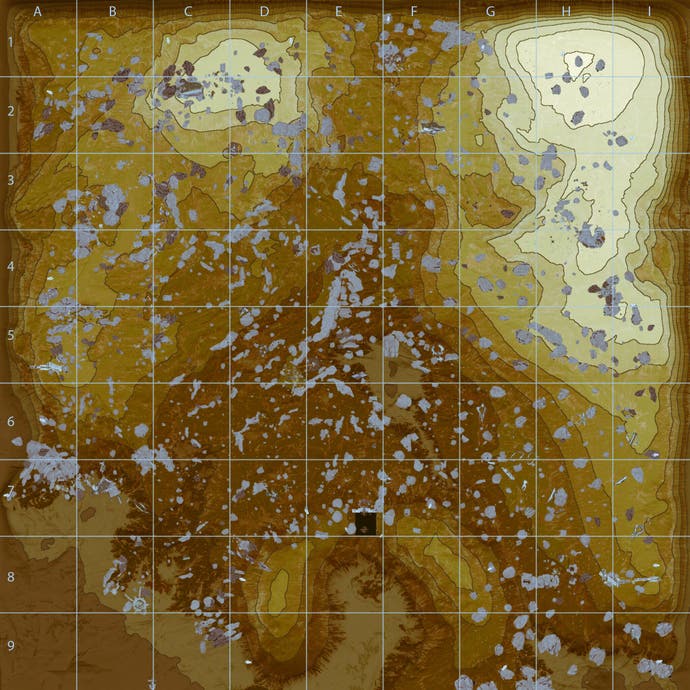 One of the more intriguing aspects of the update comes in the form of a day and night cycle which will apparently dramatically alters the flow of play. During the day, when merchants are out in force at Cetus, Eidolon is pretty much open to anyone, regardless of level. However, once night falls, the area transforms, offering a challenge better suited to high-level players; enemies scatter and are replaced by towering Spectral Sentients.
That's just the headline stuff though. Plains of Eidolon also introduces a new playable Warframe character in the form of Gara, who "manipulates glass to fracture the resolve of her enemies". New weapons, reinforcements, and cosmetics will complement Gara's debut, and there will be tweaks to the warrior skill tree too.
There's no precise delivery date for Plains of Eidolon just yet, but it's arrival on PC next week will be followed by a release on PS4 and Xbox One this November.