Video for cancelled Doom 4 revealed
Killzone meets Rage?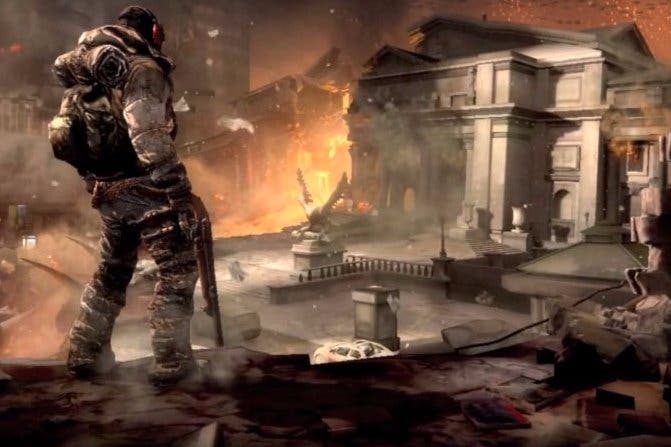 A video for the cancelled Doom 4 has been revealed - and it shows a very different take on id Software's iconic first-person shooter series.
The video, below, was posted to Doom World, and showcases the now-scrapped Doom game id had worked on prior to 2012. (Careful, the audio is pretty terrible.)
Development on Doom 4 was restarted after the earlier version failed to hit the mark. The Doom 4 initially in production at id was simply "not Doom 4", publisher Bethesda's marketing exec Pete Hines said in 2013. Based on the video, we can see what he means.
The video shows a number of soldiers in a grim, war-torn environment. It reminds us of Guerrilla Games' Killzone series, with a splash of id Software's Rage and a dash, perhaps, of Call of Duty. Not very Doom, though.
"It wasn't one thing," added id Software studio director Tim Willits. "It wasn't like the art was bad, or the programming was bad. Every game has a soul. Every game has a spirit. When you played Rage, you got the spirit. And [Doom] did not have the spirit, it did not have the soul, it didn't have a personality. It had a bit of schizophrenia, a little bit of an identity crisis. It didn't have the passion and soul of what an id game is. Everyone knows the feeling of Doom, but it's very hard to articulate."
id began work on a "new version" of Doom 4 in late 2011 after previous release Rage didn't meet sales expectations. Production on a Rage sequel was rumoured to have been canned and DLC plans scaled back.
"If it was like the quintessential, 'yup, that's Doom 4,' then we wouldn't be having this conversation," Hines said. "But, it was something that we looked at and the id guys looked at and said, look, it's not even that something is necessarily bad. But is it good enough?"
The new video includes footage that, according to Kotaku, was intended to form a trailer for Doom. It was developed by production company Blur Studio, famous for its fancy video game cinematics work.
Yesterday Bethesda released a teaser for the new Doom, set for reveal during the company's E3 press conference in June.