Up to 90% off Sega PC games at Fanatical this week
Gonna go fast.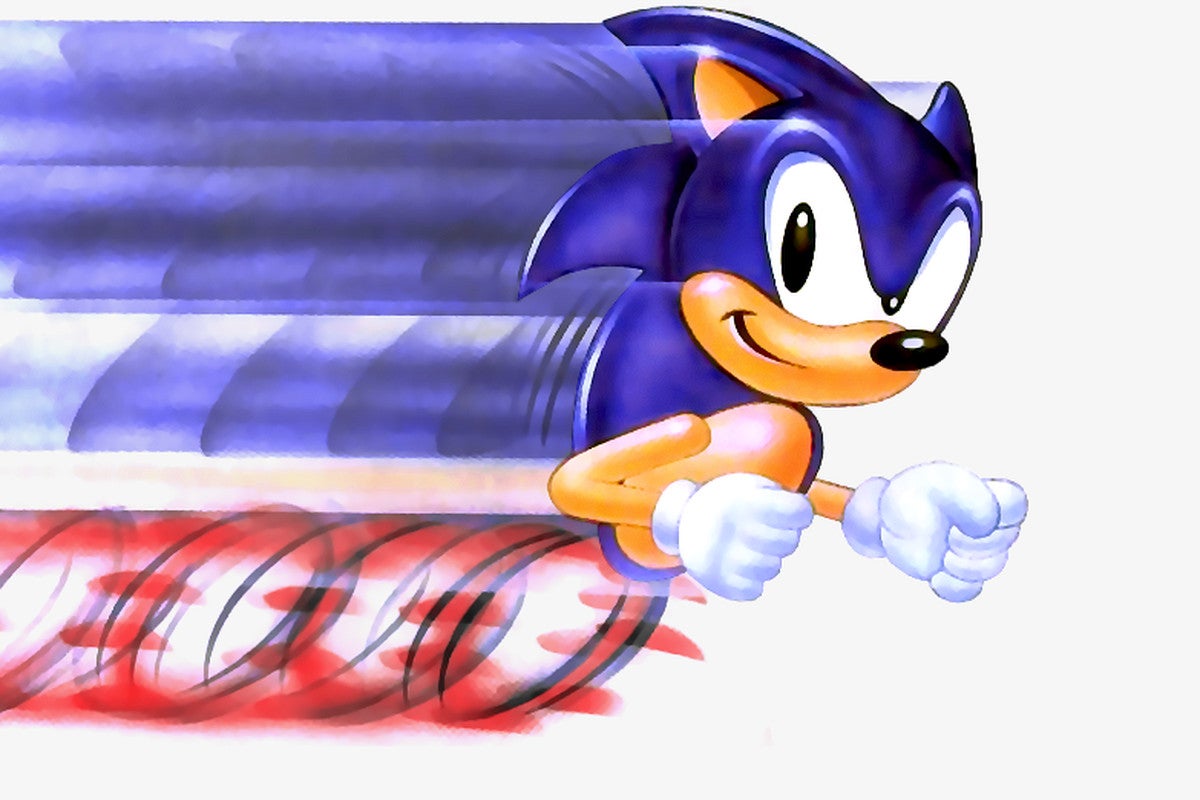 This month's target for Fanatical's big sale event is one of the most internationally known publishers in gaming history, one of the few household name game companies - Sega. The Sega Week range is live right now and features a series of 24 hour star deals spread out over the next few days.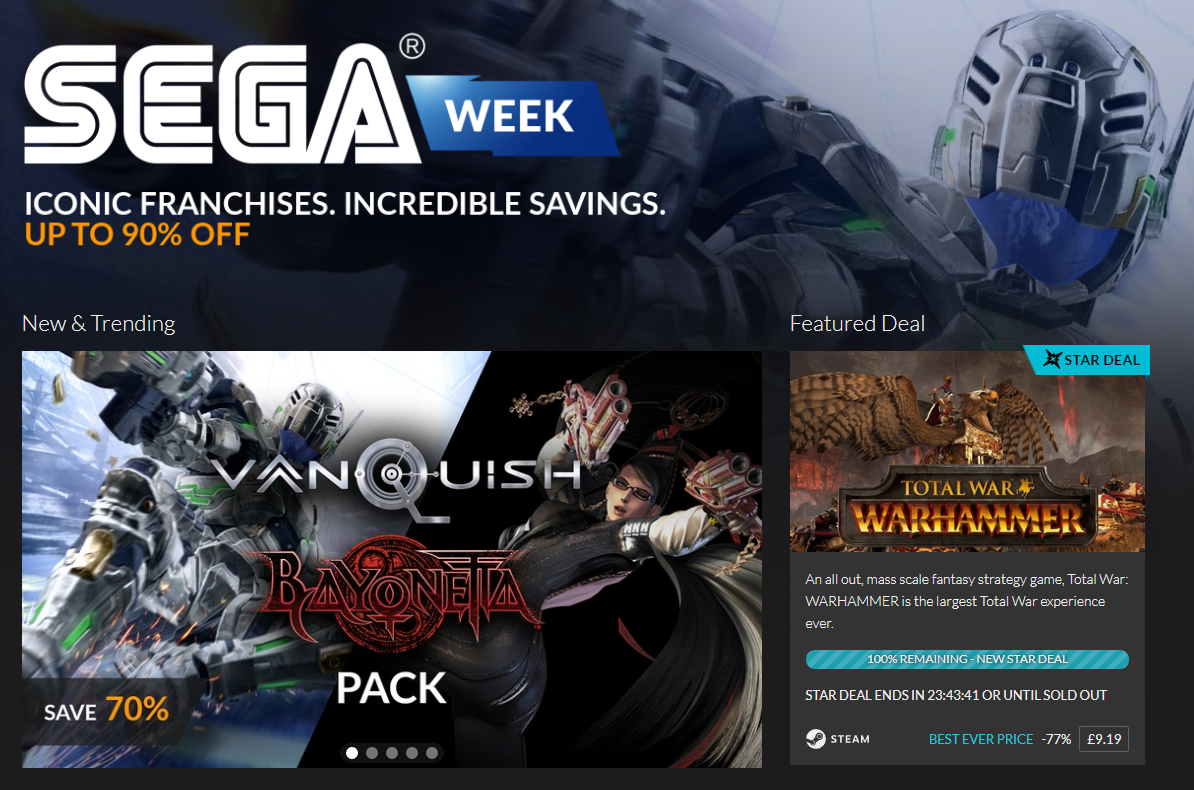 You'll find discounts of up to 90 per cent off a wide range of Sega-published games including Vanquish, Bayonetta, Alien Isolation, Total War Warhammer and more. Perhaps most importantly of all, you can grab Yakuza 0 just ahead of its launch for £11.99, which is an absolute steal for that game. There's only so many ways I can tell you that you need to see Goro Majima in action, after all.
The most topical title featured is arguably Football Manager 2018, which is currently discounted to £11.39, while Shenmue 1 & 2 is available as a pre-purchase for £19.99, Sonic Mania is £14.99, the Bayonetta and Vanquish double pack bundle is £8.99, and the now-delisted-on-Steam Castle of Illusion is available for £3.39.
In addition to the big batch of savings, there will also be a series of 24-hour 'Star Deals', with a new game being discounted to a new lowest price at 4 PM each day this week. The first of these Star Deals is live right now and you can pick up Total War Warhammer for £9.19 while stock lasts.
Here are some highlights from the Sega Week sale:
Vanquish & Bayonetta for £8.99
Shenmue I & II for £19.99
Valkyria Chronicles Remastered for £5.09
Yakuza 0 for £11.99
Football Manager 2018 for £11.39
Space Marine Collection for £9.99
Endless Space 2 Collection for £14.99
Alien Isolation Collection for £8.04
Castle of Illusion for £3.39
Renegade Ops Collection for £3.24
Sonic and Sega All-Stars Racing Transformed for £14.99
Binary Domain Collection for £3.73
Not to sound like an old man (again) but if there are any of you out there who remember EA's Strike series of games (Desert, Jungle, Urban, Soviet, Nuclear) who haven't already checked out Renegade Ops - you should get that game. It's the closest thing we're going to get to another Strike game and it's a ton of 80s-influenced GI Joe-esque fun on top of that.
Meanwhile, over at Jelly Deals, you can check out today's best deals, which includes a refurb PlayStation VR headset for £127.82, a year of Xbox Live Gold with PUBG for £55, three months of Kindle Unlimited and Audible for free, and more.