Uniqlo has an official Blizzard range available now
Shonen Jump tees, too.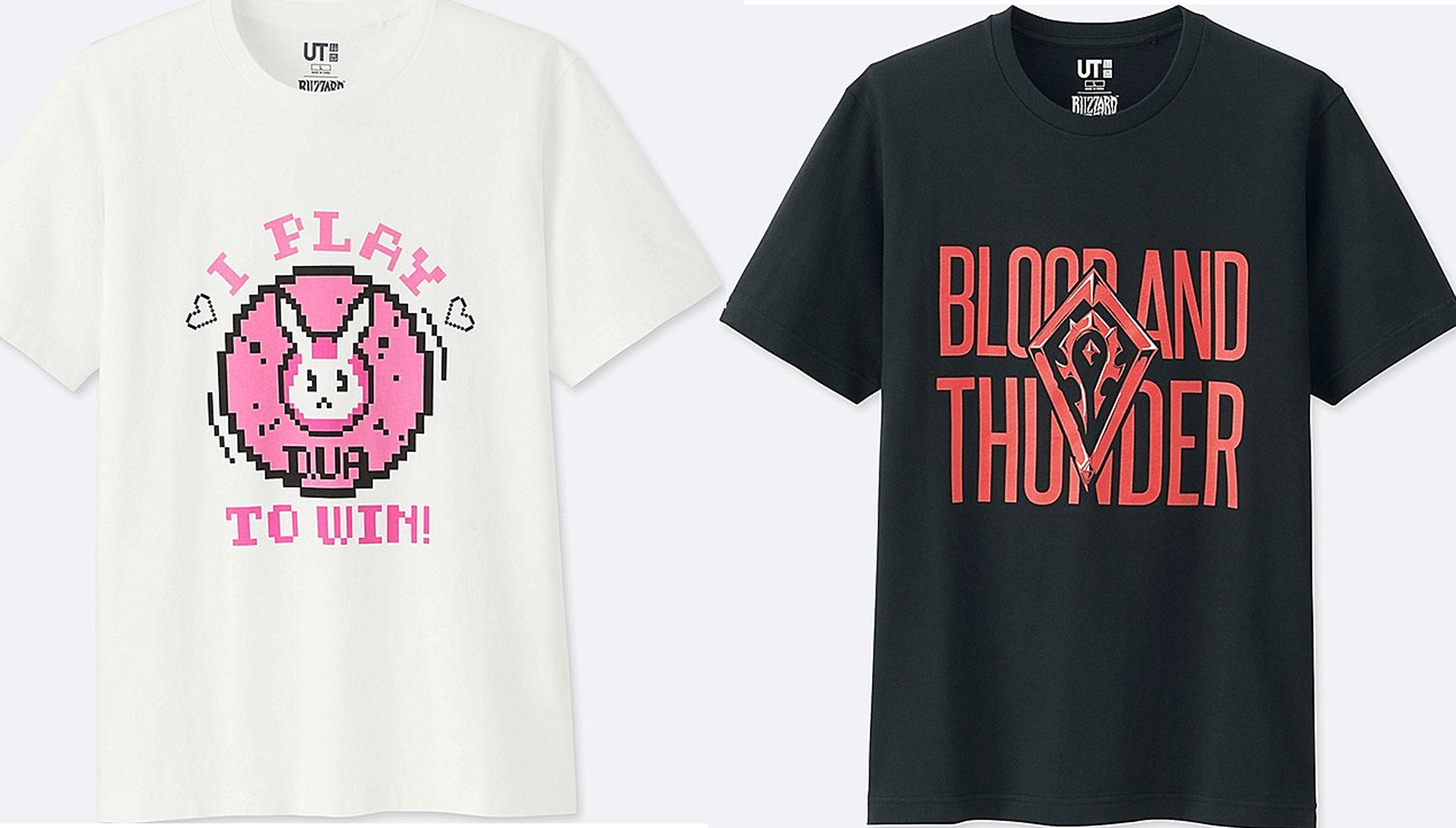 Uniqlo is no stranger to licencing designs from notable video game companies. You may remember, just under a year ago, the company launched its official Nintendo range - well, now it's Blizzard's turn for the Uniqlo treatment.

The official Blizzard x Uniqlo collection includes a range of T-shirts featuring designs based on World of Warcraft, Overwatch, Hearthstone, Diablo, Starcraft and Heroes of the Storm and are available in-store and online right now.
As this is Uniqlo we're talking about - a company that prides itself on offering quality clothing at abnormally cheap prices - each of these shirts will only cost you £12.90 (shipping is £3.95, for what it's worth). As with most official Uniqlo crossover collections, the stock is limited and only available for a certain time, so if you happen to be a particularly Blizzard-tinged fanatic, you may want to get one of these sooner rather than later.
While you're there, you may want to take a peek at the ranged celebrating the 50th anniversary of Shonen Jump, the magazine that gave life to some legendary manga series including Dragon Ball, Naruto, JoJo's Bizarre Adventure and more (Shonen Jump is also where the upcoming Jump Force game gets its name). There's a whole set of shirts repping various manga series up for grabs right now.
Meanwhile, over at Jelly Deals, you can take a look at the roundup of today's best deals, which currently features a Poké Ball Plus for £40.45, a 4K Predator blu-ray box set, and more.