Tom Holland's Uncharted film delayed to 2022
Lost legacy.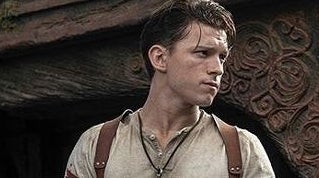 You'll have to wait a while longer to watch Uncharted in cinemas, since Sony has now delayed Tom Holland's film debut as Nathan Drake until 2022.
Uncharted's long-awaited movie version was previously set to arrive in October this year, before Sony optimistically brought its release forward to July.
Sony's release date shuffle is part of a new wave of film delays, begun overnight by a third postponement of the upcoming James Bond, and of course all caused by the impact of COVID on cinemas being open.
New photos from the Uncharted movie set were shared only a couple of weeks ago by Sony, as the film neared just six months to release. This followed our first photo of Tom Holland in full costume last year.
The Uncharted film has had a tortuous road to release, with seven directors and at least two actors cast as Nate over more than a decade of development hell, before cameras finally started rolling last summer. With the film in the can, it seemed like things would be plain sailing from there...
Last week PlayStation boss Jim Ryan mentioned the Tom Holland Uncharted movie as well as the HBO The Last of Us show were "just the beginning of the expansion of our storytelling into new media and even wider audiences".
There's no word yet on delays to any other PlayStation film or TV projects.