Seven directors later, the Uncharted movie has finally started filming
Make or Drake.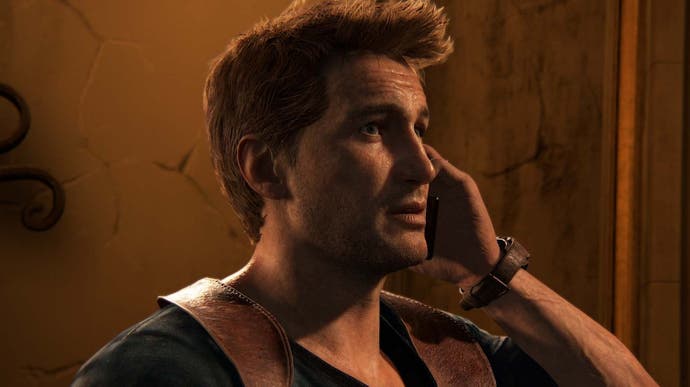 UPDATE: Eurogamer understands that filming itself has not yet started, despite Tom Holland's "day one" post. A Sony representative said preparations were still underway and the team is "hoping to start soon".
---
ORIGINAL STORY: It's been something of a rollercoaster journey for the Uncharted film ever since we first heard of it back in 2009. After losing six directors ahead of Sony's planned release date of December 2020 (which was then delayed again due to COVID-19), things weren't looking great for the project, and at one point it looked like filming would start without a director. But in March a seventh director appeared in the form of Ruben Fleischer (Zombieland, Venom): and we now know filming has finally begun.
The news comes from Tom Holland, who shared an image of his chair emblazoned with "Nate" on his Instagram page. Holland is playing a young version of Nathan Drake in the film, and recently shared an image showing the results of his training for the role. Apparently he's been attempting to keep pace with co-star Mark Wahlberg, who's now playing older sidekick Sully after originally being set to play Nathan.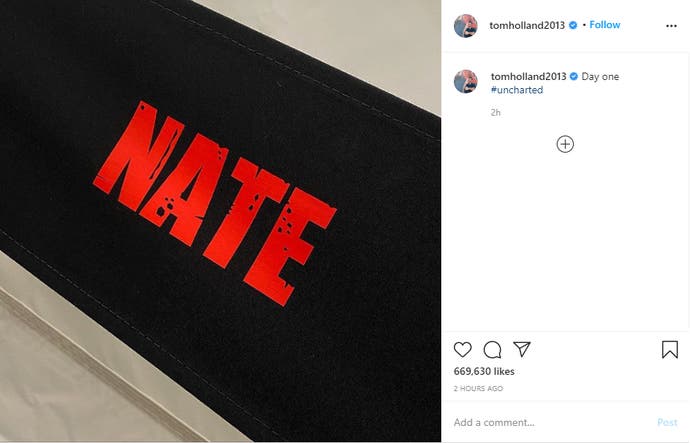 In February, Holland said the film told the origin story of the games, and the script was "one of the best [he's] ever read". Perhaps there's hope yet for this beleaguered film - and if all goes to plan, we may finally see it released in July 2021.