This mod enables 3-player co-op in Devil May Cry 5
Devil May Tri.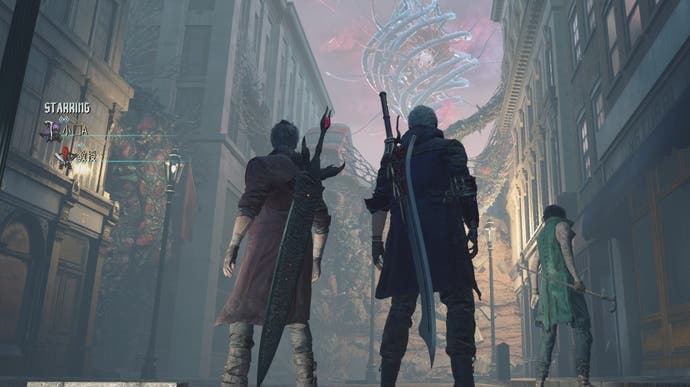 Though it seems most mods these days focus on either stripping characters starkers or Thomas-the-Tank-Engine-ing everything, here's a brilliant little Devil May Cry 5 mod that's neither of those things: it enables three-player co-op on PC.
As spotted by wccftech, the mod buffs the game's original Cameo System which used to permit random players to jump in and join you. Modders Dante and Raz0r have gone several steps further than this, however, boosting the options to include co-op matchmaking in almost all of the missions, including the Bloody Palace, and an auto-reconnect hack, too, so you can instantly reconnect when unpausing the game.
While the modders are actively committed to improving the mod and have resolved a number of issues, missions 6, 18, 19, 20 and BP stage 101 retain a number of concerns and are therefore not compatible. You also can't have more than one of each character on your team, either.
Interestingly, the mod also "changes the in-game graphics options" too, including mesh quality and texture quality that are otherwise only available in cut-scenes.
For more, head to Devil May Cry 5 Co-Op Trainer mod on Nexus.