Xbox Gamescom sale slashes the price of Sekiro, Resident Evil 2, Call of Duty and more
Discounts live for the rest of the week.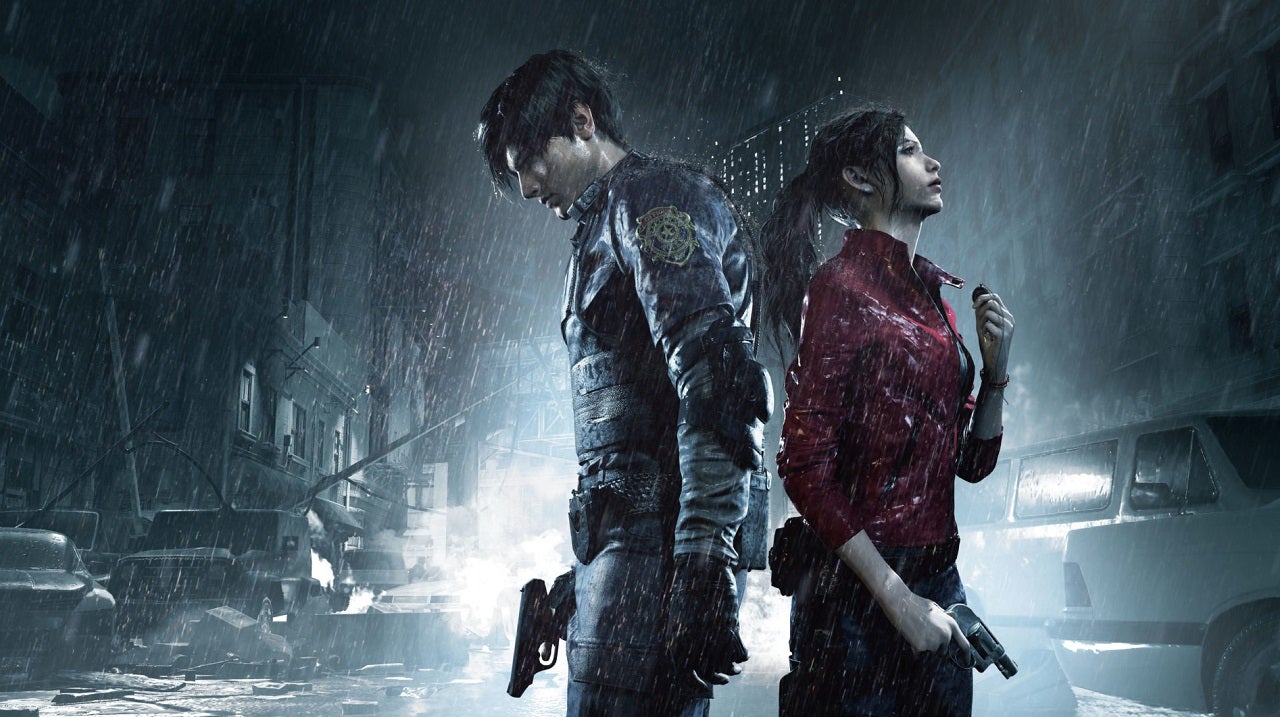 Yesterday, Microsoft took to the stage in Cologne for its latest Inside Xbox show before the doors of Gamescom had even opened. Now, they're getting into the spirit of the gaming extravaganza even more with the launch of the Xbox Gamescom sale.
Over 200 games are on offer, though do go in knowing that you'll still most likely be spending a little more for these digital versions compared to their physical counterparts. Where available, I've listed some cheaper alternatives should you need them.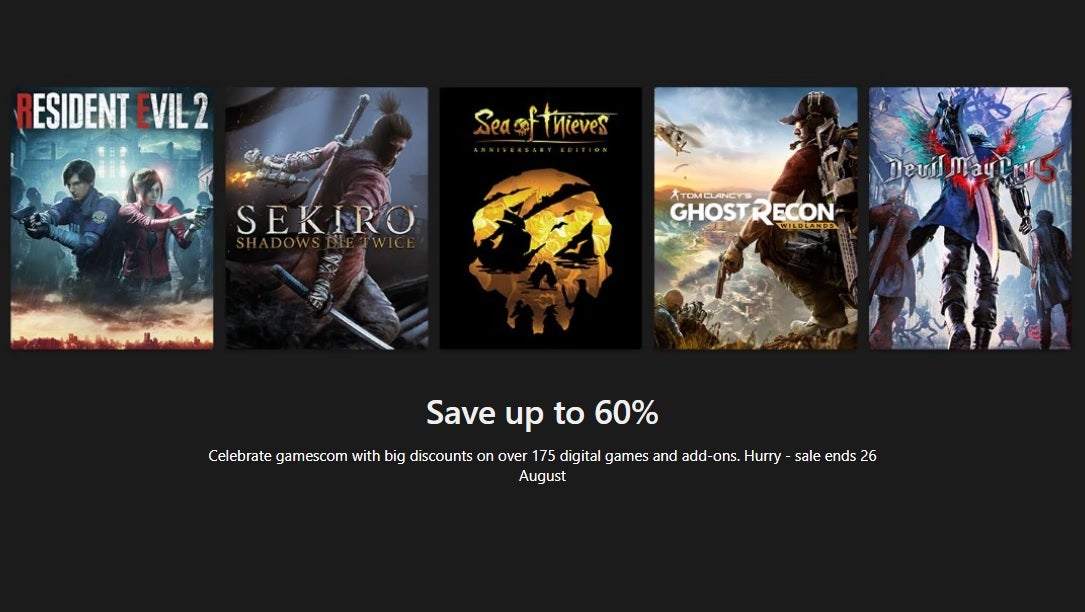 In any case, let's begin with Resident Evil 2 for £26.99. If you've been holding off picking up Capcom's excellent remaster of the PS1-era survival horror classic, then this price could tempt you at last. You can also get it for £20.99 at Base if you don't mind waiting for delivery.
Elsewhere, multiple Call of Duty games are reduced and all priced at £21.99 for their respective special editions. So, if you need Advanced Warfare, Infinite Warfare or World War 2 for your collection then here's your chance.
You can find Sekiro: Shadows Die Twice cut to £47.99 too. At that price, though, it feels like the definition of a sale is being stretched to its very limit. It's true there hasn't really been a major price drop on From Software's latest since release, but that said, you can find it for £34.97 at Amazon UK.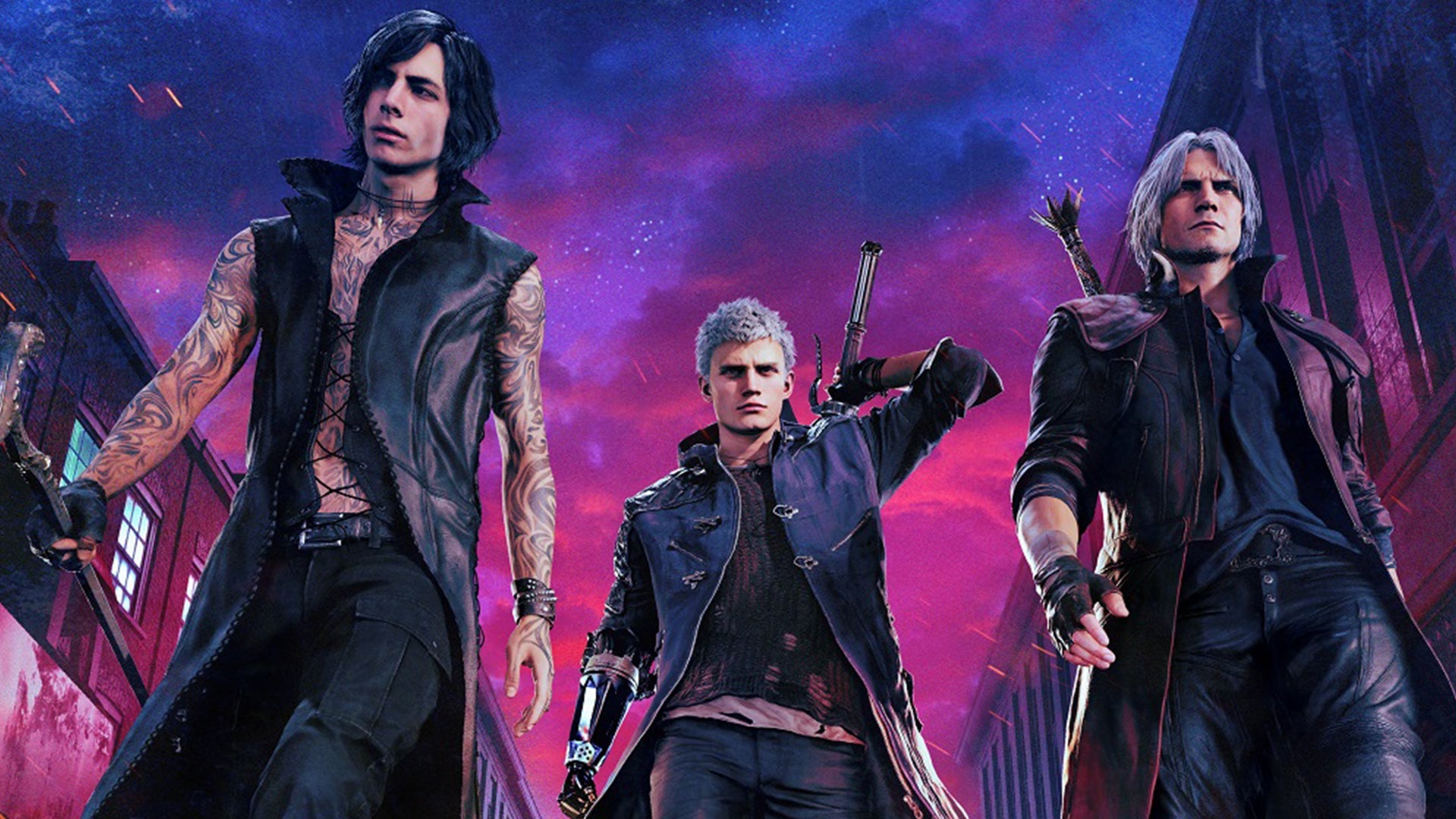 Devil May Cry 5 is also down to £26.99, but considering it's currently included with Xbox Game Pass, you might be better off getting it that way instead. And if you're not currently a member, you can get 2 months of Xbox Game Pass for just £2 right now.
Similarly, even though the likes of Hellblade, Monster Hunter World and Sea of Thieves are also in the sale, they're also included with a Game Pass subscription. Seems silly not to take advantage of that!
Not exactly the most enticing sale, then, but do have a browse through the full Xbox Gamescom sale catalogue to see if anything else stands out to you. The Xbox Gamescom sale will be live until 26th August.
For even more gaming offers, you can always follow us over at Jelly Deals. There, you'll find all the best Xbox One external hard drives, the best Gears 5 pre-order price and our beginner's guide to Magic the Gathering Arena.