Inside Xbox at Gamescom 2019 live report
All the news as it happened from today's show.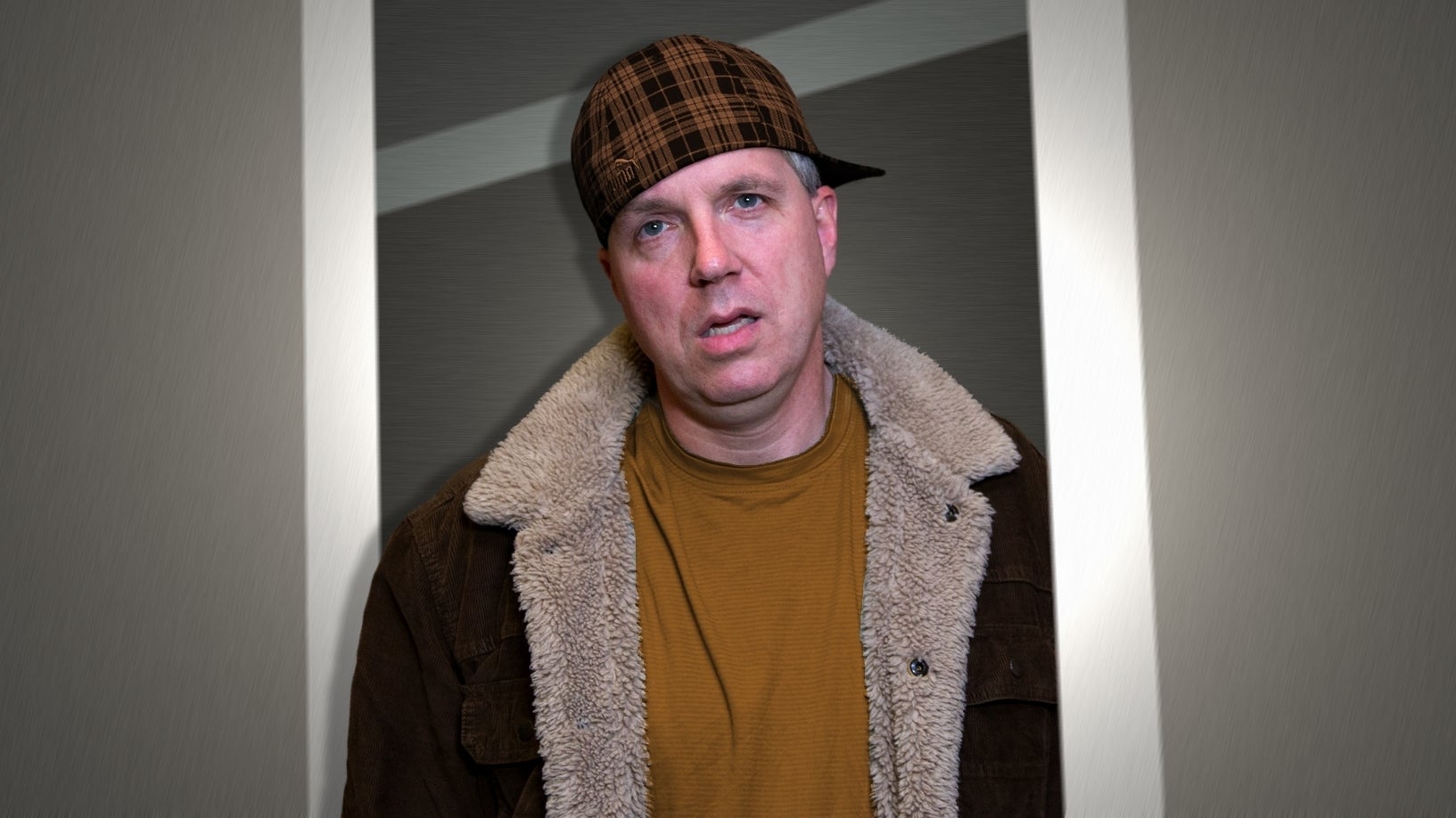 Hi, hello and welcome to Gamescom 2019, which is being kicked off by a special episode of Inside Xbox that promises some small treats. What exactly will they be? Join us at 4pm BST to find out.
Our live coverage of this event has finished.
Coverage
Well hi, hello and how do you do?
Just getting set up - I'm not over in Cologne (that honour this year goes to Aoife, Emma and Tom who are all en route as I type).
And I am going to be very onbrand and watching via the Xbox One X in my living room. Don Mattress, your multimedia, Microsoft-endorsed future finally arrived.
bumtooth: My money is on a new studio acquisition, I can feel it in my bones!
Because there's nothing gamerz love more than an acquisition!
God, video game conferences are weird things aren't they?
Well, this isn't even a conference, but you know what I mean.
In terms of setting expectations - well, best set them quite low, and then you might just be pleasantly surprised.
We're getting new gameplay looks at Gears of War 5, a lil bit on Battletoads as well as a look at the new Destiny 2 expectations.
Anything beyond that would be just gravy, quite honestly.
EA aren't even doing a show this year, which I think counts as a pleasant surprise?
Lol my Xbox stopped working does anyone know if you can watch videos on a Switch.
No wait it's all good. But also this is the first time I've ever watched anything on Mixer, and I obviously thought setting it up ten minutes before the show starts would be the wise thing to do.
It's making it all *very* exciting right now.
Oh wait, I'm in. We've got Skynet by the balls now, don't we?
Just under 10 minutes to go, and in a portentous moment the skies above Lewisham open up for a thunderous downpour.
This is honestly the most dramatic opening to a conference/show I've ever had.
And also Ori in Smash when?
Also I'm not saying we're just getting E3 reheats - but I'm pretty sure this music that's being pumped out before the show was also used in LA earlier this year.
Less than a minute to go!
Or maybe more or maybe less depending on where your stream is at IDK.
Kicking off with a Borderlands 3 trailer.
And a nice shot of the cathedral in Cologne.
Oh I'm almost sad about not being there.
We have an youthful presenting team, with no Major Nelson to be seen.
I'm partly impressed that Microsoft has chosen to front a big show with some young, energetic presenters.
Getting big Number 73 vibes from this gaggle of presenters.
And really compliments don't come much bigger than that.
Still can't believe Andrea Arnold used to be part of that Number 73 ensemble.
It's like finding out Werner Herzog used to be part of Mickey Mouse Club.
Oh hang on there's a games show I'm supposed to be writing about. And a Blair Witch trailer!
I honestly can't remember a thing about The Blair Witch Project. I think it was about someone standing in the corner of a dark room?
Quite up for more Herzog facts to pepper today's show with.
Here's some Games Pass details - Kingdom Come: Deliverance first.
And that's landing on August 20th.
Not landing are some of the ad libs here.
Bard's Tale 4 and Ape Out also coming - as is The Blair Witch Project when it comes out on August 30th.
Oh and three new games coming to Games Pass today - Age of Empires on PC, Stellaris on Xbox One and.... Wait, what? Devil May Cry 5!
That's quite a good game, that.
Games Pass is quite good, innit.
Did he keep his cigarette packet in the sleeve? Because respect if so.
A quick trailer for free DLC for the lovely - and phenomenally successful - Human Fall Flat.
It's deffo more CITV than CBBC.
Would like and subscribe to that content.
Oh no I just remembered that Gears of War Pop exists.
It's out on August 22nd (and a reminder that it's a mobile game that's also playable on Windows 10).
blarts: Audience behind presenters? Significant Cringe.
It's like Top Gear innit.
Yeah Gears Pop looks absolutely horrendous.
INSOMANiAC: Whatever happened to Roland Rat?
Cancelled.
We've got a small section on netball now.
And in a moment of quite incredible cruelty, some netball playing lad is having his in-game score revealed live to himself.
INSOMANiAC: Whatever happened to Bonnie Langford?
Cancelled.
And it's quite a mediocre score too.
I quite like the twisted mind that thought it'd be good to reveal to this chap that he's considered a '76'.
Not even sure that's a Recommended.
An odd choice having American Netball featuring in a European show, but hey ho.
For a horrible second I thought Bonnie Langford was dead, but it turns out she's fine.
She's just doing panto and has a guest role in Eastenders, which is kind of a bit like what I imagine being dead is like anyway.
belziah: What's going on? Who is this aimed at?
We, the gamers.
The American Netball has finished!
So now it's the Nasty Hard Right American Man's Apolitical Gun Game now.
And to top it all off, the trailer is soundtracked by a funky, modern ironic cover of Song 2.
TheStoneRoses: It great we have so many obnoxious smart arses on the comments.
And doing the live report, pal.
Anyway, Ghost Recon Breakpoint has multiplayer.
AddressUnknown: Ghost Recon will be pretty great. Wildlands was a blast.
I keep hearing this, but I could never get past a dozen hours because it was so blaaaaand. I probably am a bit impatient.
Randy from Gearbox is here to take us through Borderlands 3.
No, not that Randy. He's almost definitely cancelled.
Borderlands is looking very Borderlands, which will excite some while maybe not inspiring others.
Borderlands 3 has a couple of characters who are livestreamers, if you wondered if its tone could be any more unbearable.
A bit more on Bonnie Langford - she's currently taking part in a West End revival of the musical 42nd Street.
Oh, she was also in the recent West End version of 9 to 5. She's very much alive and seems to be doing really well!
Always thought she was great as Mel Bush in Doctor Who.
Meanwhile at Inside Xbox, they're talking PUBG.
AddressUnknown: Martin, pace the Bonnie Langford trivia. We have got Stadia stream to get through. ;)
Who's saying I don't have *loads* more.
INSOMANiAC: Whatever happened to to Slyvester McCoy?
DEFINITELY NOT CANCELLED.
Oh wait, crossplay is coming to PUBG which is pretty cool.
INSOMANiAC: Very much the thinking mans Tom Baker
Preach!
PUBG is also getting lore?
Crossplay is coming late September. Genuinely big and brilliant news.
Wasteland 3 now - which is a sort of/not quite first party thing now that InExile are part of the Microsoft family.
jetsetwillie: Bob Carolgees died after he got mauled by Spit.
He's definitely cancelled. So is that dog.
weebleman: Just logged in to catch up and it looks like its been absolutely thrilling to behold...anyway, did you know her real name is Bonita Melody Lysette Langford.
Great trivia!
INSOMANiAC: Bonnie Langford for Smash!
The campaign starts here.
Wasteland 3 actually looks lovely.
Some new controllers now - a new type of camo controller.
That and there's a blue one, I think. Dunno, was looking up Neil Buchanan on Wikipedia.
There's an unboxing of those videos going live on the Xbox YouTube channel straight after this, FYI.
Apparently Carolgees was doing panto a couple of years back in Sevenoaks.
Pleased he's still alive, but surely that's no way to spend your 70th year on this earth.
Hang on shhhh it's a video game that's new and looks so god and that I can't wait to play.
It's Romero Games' Empire of Sin.
What on earth is a yankee candle shop?
Brenda and John are here to talk us through Empire of Sin.
This is good content - Brenda Romero telling us how an old local bar inspired Empire of Sin.
weebleman: Its a shop that sells yankee candles martin
Haha, thanks.
Is that true? That's almost more tragic than being in panto in Sevenoaks.
Sorry, back to Empire of Sin - I think the reason it looks so exciting is there are all this amazing systems bubbling along together.
All delivered with a really nice sense of flavour.
I've genuinely never stopped to think.
Empire of Sin is out next spring, and it's one of the games I'm most excited about in 2020.
Vigor, which I previously had no idea existed, is coming out of preview on Xbox One.
It's a survivally multiplayer loot and shoot thang, which does look a little generic.
It's alive and well in the home counties, I'm sure.
Aaron Greeeeeeeeeeeeeeeeenberg is here for what I can only imagine is a look at Gears' Horde mode.
minky-kong: Potpourri has been "pivoted" into health food like Kale Crisps.
That explains a lot.
INSOMANiAC: Potpourri is very much the non thinking mans Bombay mix
The wisdom in here today is off the charts.
A reminder, too, that XO19 is in London this November.
We'll be there. They can't even stop me as it's on my doorstop.
I will come bearing bowls of pot pourri.
Major Nelson will be there, so try and stop me.
(Also that's a man who still has pot pourri around the fireplace).
And Phil Spencer will be there too. It'll be quite exciting!
Benny from Xbox just inadvertantly channelled Alan Partridge as he repeatedly shouts 'Aaron. Aaron! AARON!' in an attempt to get Greenberg's attention.
Well you'll always be welcome here.
INSOMANiAC: You've made the schoolboy error of thinking potpourri is two words. We've all been there.
I apologise. But I'm also too lazy to go and edit that old comment.
INSOMANiAC: clap THAT you cunts.
It was *cheer* that, but thanks for typing that out so I don't have to.
It originally started in that Bethesda conference with all the hollering and screaming. And it's probably the highlight of my life.
We're approaching the hour point, which I'm hoping will be the cutoff.
No wait I think there's another 30 minutes of this - we've got Metro Exodus, The Surge, Destiny 2 and gears all inbound.
On the plus side, 5pm means beer o' clock, so go raid your fridges.
The Surge 2 looks wonderful, although it does look like one of those games that's destined to live away from the limelight.
It's almost a full-time job keeping up with FromSoft's output, so personally speaking I find it hard to find room for another similar game. I really should though, as there's a lot to like about The Surge 2.
Well, funny you ask. I went to the pub for fish and chips for lunch as I knew I'd be working through 'til late.
And yes, I'm afraid that means it is me for Google and Geoffffff.
Make it four and I agree.
Yeah it's an odd way to present the game, but you can't fault them for showing off the detail.
I feel like I've already played and completed The Surge 2 after this.
That was The Surge 2. Now we're going to talk about a sequel to Destiny!
That's awesome - I loved the first Destiny and was hoping they'd make a second one.
Finishers are new to Destiny 2: Shadowkeep - and they're class specific.
Looking at the light levels for peole in Shadowkeep just reminds me how long it's been since I've played Destiny - and how unlikely it is I'll ever return.
This is all a bit Smash Hits live, though.
Oh god maybe I'm just too old and cynical for all this.
October 1st is the release date for Shadowkeep - which I think we knew already.
INSOMANiAC: Whatever happened to 'Look-in' magazine?
My sister got her birthday mentioned in Look-in! It was the closest to fame we ever got.
_Alan_Cartridge_: Whatever happened to sun-roofs in cars? I was thinking the other day you just don't see them anymore and they used to be all the rage.
They're buried, along with all the white dog pooh.
Is that an actual, bonafide fact? Don't make me spend the entire Google Stadia show working through every single cover to verify this.
Gears time - but before we can see gameplay, here's an overwrought montage telling you all what Gears means to people.
INSOMANiAC: It was a lie.
So disappointed. But thanks for saving me an hour of looking through Look-in covers.
Gears 5, though, should be good - Gears 4 was wilfully conservative, and it'll be fascinating to see how 5 stamps its own sense of identity.
With fat necks and big guns, I reckon.
Gears 5 Horde Mode trailer, which is the climax of this whole thing, is now being shown off.
Character-based abilities make it seem a bit more like a hero shooter.
Also, graphics. Lots and lots of graphics.
Gears 5: Fatter Necks and Bigger Guns. I would buy the crap out of that.
Taps and ultimates are the big new things for 5's Horde mode - it's a slightly more flexible, dynamic brand of Horde.
Still mostly bigger necks and fatter guns though.
There's upgradeable collectible cards too because 2019.
Oh, and JACK - the bot, that is - is now playable in Horde.
I presume as a support-focussed character?
And that was Gears 5's horde mode.
And this has been 90 minutes.
There's a nice focus on accessibility in Gears 5, with lots of different control options - inculding single stick - and with Jack intended for players who don't necessarily feel so cosy with a gun.
INSOMANiAC: It really is a talent to feign interest as enthusiastically as this lady manages.
She did seem genuinely excited by different difficulty levels, which was quite something.
A Gears 5 limited edition console it here too. To take us through the last 60 seconds.
It's a laser etched monstrosity of a thing that will look great in your room, if your room is in the basement of your parent's house somewhere in Oregon.
INSOMANiAC: I think its just you and me left Martin.
Nice and romantic. Bring out the scented candles.
Gears 5 is also on Steam, and you can pre-order from today.
What about that Epic Games Store though?
Two Halo: Reach characters - Kat and Emile - are also coming to Gears 5.
weebleman: Is sony bothering themselves to do anything this year?
They'll have a slim presence at Geoff's show tonight!
It's been over 90 minutes. Stop talking.
AddressUnknown: Apparently, Sony has a surprise tonight. Demon Souls remake is my dream.
Oooh. Well, it's happening, so it's only a matter of when. Tonight would be an odd choice, but I'd take it.
Apologies for not talking about the Gears hoodie they've been chatting about the last five minutes.
I think my brain melted and started dripping through my nose.
That was 90 minutes. And a bit more.
Sorry about all that, but thanks as ever for being here and making it all that bit more bearable.
Highlights? Empire of Sin looks great, Devil May Cry 5 is on Games Pass now.
I don't think we can sign off one of these anymore without that. See you for Google in 20 minutes.