This PC mod replaces Sekiro's Great Serpent with Thomas the Tank Engine
Thomas the Snake Engine.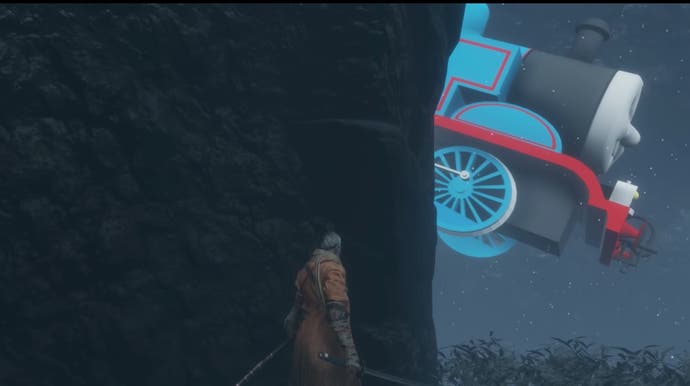 Another day, another Thomas the Tank Engine mod - this time, for the PC version of Sekiro: Shadows Die Twice.
While we've already seen Thomas' terrifying visage pop up in a number of unexpected places - including Fallout 4 and the remake of Resident Evil 2 - now he's playing understudy for the Great Serpent in Sekiro.
The mod - called Thomas the Snake Engine, naturally - is available now via Nexus Mods (thanks, PCGN). It even includes the chilling toot-toot of his whistle.
To play it yourself, install the Sekiro mod engine installed, and then head over to the Thomas the Snake Engine mod page at NexusMods.
My favourite part of the whole thing, though - beyond the fact Thomas is in Sekiro in the first place, of course - is the fact author katalash had to include the disclaimer: "this is a parody". You know... for anyone unsure whether or not a grinning blue train is supposed to be in FromSoft's latest masterpiece.
Here, take a look at the thing in terrifying action right here: