Devil May Cry 5's Vergil arrives on PC, PS4, Xbox One a couple weeks after next-gen
4K and ray-tracing on Xbox Series X but not Series S.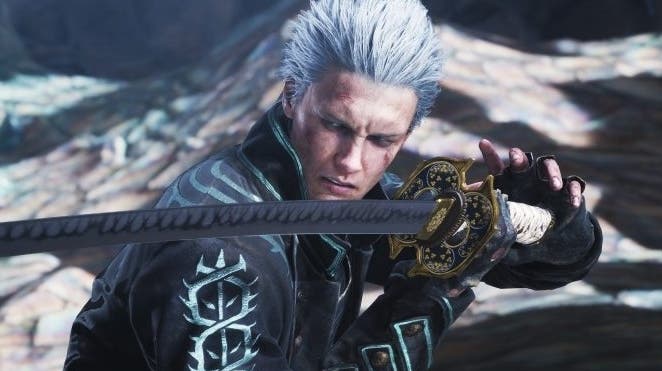 Devil May Cry silver fox Vergil will arrive as DLC for PC, PlayStation 4 and Xbox One versions of DMC5 on 15th December, priced £4/€5/$5.
That's a couple of weeks after you'll be able to play as Vergil in the new Devil May Cry 5 Special Edition coming to PlayStation 5 and Xbox Series S/X.
Speaking of that next-gen version, Capcom has today confirmed details of what will differ between Xbox Series X and the dinkier Series S. Perhaps unsurprisingly, the latter won't have the 4K visuals or ray tracing available on the former, though both will run at "high frame rates up to 120fps".
Devil May Cry 5 Special Edition includes Legendary Dark Knight difficulty, which is nothing to do with Batman, Turbo Mode and of course also includes the Vergil DLC. Purchase or pre-order before 18th November and you'll get a pack of 100,000 Red Orb currency to spend in-game.
Oh, and it's still not coming to PC, something fans were not particularly pleased to hear when it was announced last month.