The world's greatest hillclimb has just come to Dirt Rally
Dance your way up Pike's Peak in the latest free update for Codemasters' early access sim.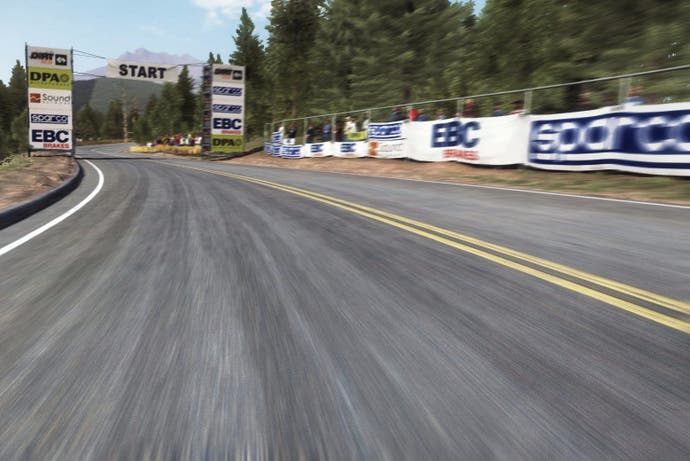 Codemasters' Dirt Rally was something of an unexpected treat when it came out last month, with the off-road sim extension of the long-running series hitting Steam Early Access the day it was announced. Now, true to the studio's word, the first of several free big updates has hit the game, and it's something of a doozy: the Pikes Peak hillclimb, what's widely regarded as one of motorsport's greatest challenges.
Pikes Peak featured in the original Dirt game way back in 2007, but this is an all-new take that's more authentic. It also features the modern, fully tarmac course (boooooooo!) as well as the more vintage, unruly and wild gravel course that gave the hillclimb its fierce reputation (yay!).
Codemasters' promotional video features the Peugeot 405 Turbo 16 made famous by Ari Vatanen, and there's some delicious references to the famous Climb Dance film that captured Pikes Peak so well back in the late 80s.
There are more updates due for Dirt Rally, with the tarmac courses of Germany next on the list. We played Pikes Peak back when we went to Codemasters around the time of Dirt Rally's reveal, and like much else in this hardcore take on off-road driving it's strong, stirring stuff.