The War Z forced offline after forum and game database hacked
Player email addresses, forum passwords, in-game character names, more exposed.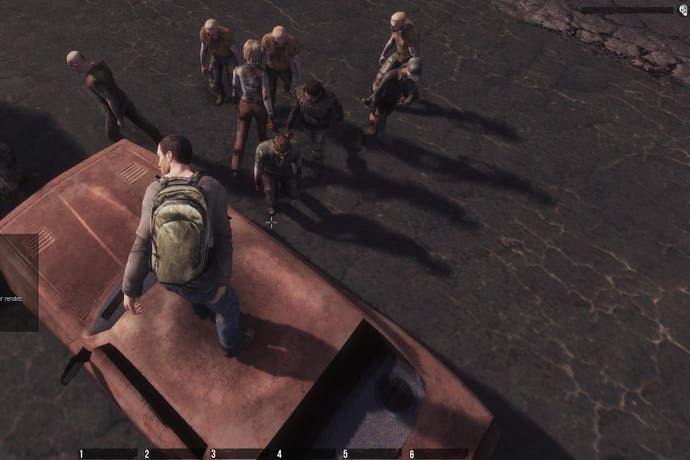 Controversial zombie game The War Z has been forced offline after its forum and game database were hacked, exposing player data.
OP Productions issued a security alert today, emailing those affected and taking its forum offline. It is investigating the intrusion.
Data accessed includes email addresses used to log-in to the forum, forum passwords, which OP Productions says were encrypted, email addresses used to log in to the game, game passwords (again, which OP says were encrypted), in-game character names and the IP addresses from which players log-in to the forum and to the game.
OP said it does not collect names and addresses of its customers, so unless it was posted on the forum you should be okay there. It insisted no payment information was exposed, either, because all payments are made through a third party.
But, OP said that despite the fact is encrypts all passwords, there is a possibility that simple passwords could be obtained using brute force. "Our research shows that many users are not using strong passwords," it said. So, it has advised all players change their passwords immediately on is website or through The War Z launcher.
If you use the same password for other services, change it with those other services, too.
OP Productions said it has already taken steps to increase security and is working with external advisers to help prevent a similar situation occurring again.
"This has been a humbling experience for us," OP Productions said. "While we all know that there is no guaranty [sic] of security on the internet, our goal is to try our very best to protect your data. We sincerely apologize."