War Z gameplay footage: the DayZ comparisons continue
Video flesh from PAX.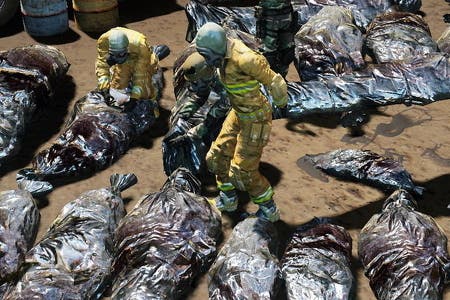 Just how similar is MMO The War Z gameplay to DayZ? That's the most pertinent question surrounding The War Z at the moment.
A new gameplay video, fresh out of PAX, shines a bit of light on the topic.
I asked our DayZ Video Diary author James Hills what he thought after watching the video, and he told me the two games were "very similar". The War Z zombies looked to be better animated and more detailed, he added, and the loot system looked easier to use.
That was all gleaned at a glance from a five-minute video, which revolves around the seemingly staged premise of one well-armed man trying to rendezvous with his ill-equipped friend. In the dark, and with zombies around.
The War Z is autumn-bound for PC, made by new studio Hammerpoint and published by Arktos Entertainment Group. The game's FAQ describes a game that "is first and foremost a sandbox survival game".
"We're creating an open world for players to live in, explore and ultimately create their own experience [in]. There are no character levels or unrealistic stats, skills or abilities to learn and new players just joining the game will be on almost the same level playing field as a player that has been playing for a month," the FAQ pledged.
The War Z will require a one-off payment, but no monthly subscription fee. There will be some micro-transaction goods on offer, but they won't be "pay to win", as is the trendy thing to say these days.
You'll also be able to rent and use your own War Z servers, which have a maximum player capacity of 250.
Hammerpoint hopes to start closed beta testing of The War Z "by the end of summer". Pre-order the game for early access to that beta. The game's due out this autumn.