The War Z closed beta begins 31st October
But you can pay to play on 15th October. New trailer inside.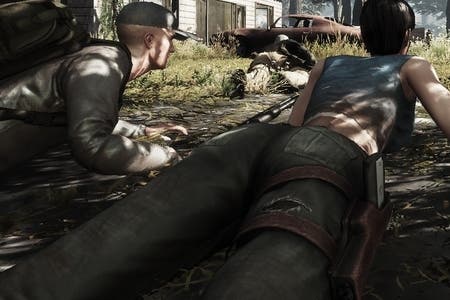 The War Z closed beta begins on 31st October, Arktos Entertainment Group and Hammerpoint Interactive have announced.
But you can get alpha access to the DayZ-style zombie MMO on 15th October if you make use of one of the early purchase packages.
First, the Survivor package, which costs $19.49 up to 20th October ($29.99 after), grants game access on 31st October.
The Pioneer package, $29.99 up to 20th October and $49.99 thereafter, grants early alpha access on 15th October and includes $15 of in-game currency, a forum badge and one month of Stronghold map server hosting.
"We've been working non-stop to tweak and balance the game to where we feel comfortable beginning to bring more players in," said executive producer Sergey Titov. "We are now at that point, but this is where the real work begins. We want to work with our players to build and add additional features, remove those that they don't like and continue to evolve The War Z to be the best zombie survival-sim available."
To go alongside today's announcement a new trailer showcasing the game's player versus player elements has been released. It's below.