The voice of NBA Jam is a Rage 2 pre-order bonus
He's on fire! Literally, this time.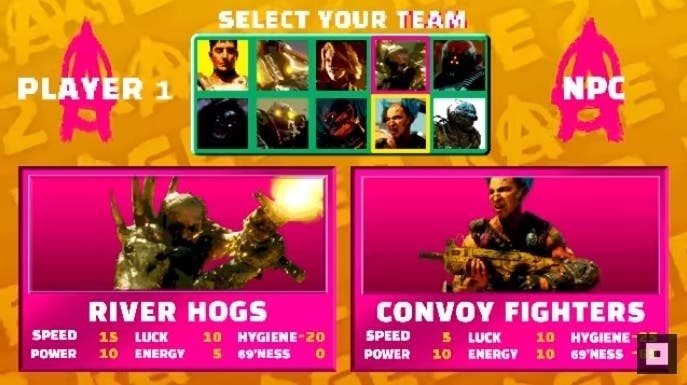 If you played NBA Jam back in the early 90s, as I did, you'll instantly recognise the voice of Tim Kitzrow.
Kitzrow's bellowed basketball commentary became synonymous with NBA Jam, his "he's on fire!" and "BOOMSHAKALAKA!" lines iconic for a generation of video game players. Here's how it looked:
Now, 25 years after NBA Jam came out, Kitzrow has reprised his role - except he's doing it in a very different game: Rage 2.
Bethesda announced Rage 2 has a pre-order bonus called the He's on Fire cheat code. This adds Kitzrow's legendary lines from back in the day to the open-world post-apocalyptic shooter, as well as some Rage 2-themed ones. Here's how it looks - and sounds.
This is one of the more eye-catching pre-order bonuses I've seen in recent years, and further evidence - not that it's needed at this point - that Rage 2 has positioned itself as an over-the-top, not-to-be-taken-too-seriously hyper-bloody shooter. It looks like fun!