The Uncharted movie has a new director! Again!
Bumblebee's Travis Knight now onboard.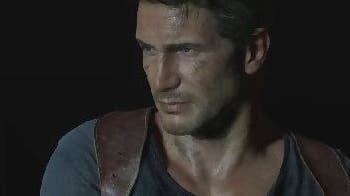 Sony's beleaguered Uncharted movie, which has so far managed to lose five directors over the course of its interminable gestation, has a new man at the helm: Bumblebee and Kubo and The Two Strings director Travis Knight.
Knight (as reported by Deadline last week, and belatedly spotted by me today) replaces 10 Cloverfield Lane director Dan Trachtenberg, who departed the Uncharted movie back in August, having only joined the production in May. Trachtenberg, of course, stepped in after Night At The Museum and Stranger Things director Shawn Levy - who'd been attached to the project since 2016 - scarpered for pastures new at the end of last year.
According to Deadline, production on the Uncharted movie will begin early next year, which is a considerable step forward for a project that's done a cracking job at stalling repeatedly since its announcement in 2009. The latest iteration of the movie features a script by Art Marcum, Matt Holloway, and Rafe Judkins, and will follow the adventures of a young Nathan Drake - with Spider-Man's Tom Holland still set to star in the lead role.
Given the recent production upheaval, it seems dubious that Sony's Uncharted movie will meet its recently announced December 2020 release date. But at least we'll always have Nathan Fillion and director Allan Ungar's unofficial Uncharted fan film if it all goes belly-up once more.