The Sims 4 base game is going permanently free starting in October
On PC, Mac, and consoles.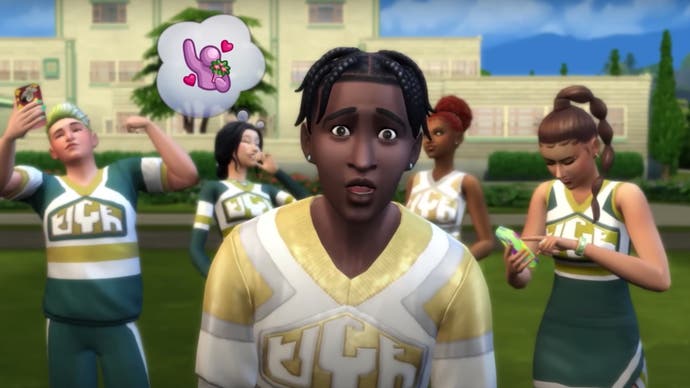 Eight years after its initial launch, EA's is making its enormously popular life sim The Sims 4 permanently free-to-play, beginning Tuesday, 18th October.
From that point onward, The Sims 4's base game (which is currently priced at £17.99/£19.99 USD) will be available to download at no cost across all platforms - that is, PC, Mac, PS5, PS4, Xbox Series X/S, and Xbox One. There's no talk of pricing changes for the game's extensive DLC catalogue - which totals 12 Expansion Packs, 12 Game Packs, 18 Stuff Packs, and 15 Kit Packs at present - so it appears to be business as usual on that front for now.
In a post announcing today's news, EA said it will "continue to develop and release packs, kits and Sims Delivery Express drops into the foreseeable future" following The Sims 4 base game's transition to free-to-play, with more on its future plans set to be shared in a special developer livestream airing on 18th October at 6pm in the UK/10am PDT.
Additionally, anyone that's purchased The Sims 4's base game by 17th October will receive the Desert Luxe Kit DLC - which launches today, offering a selection of indoor and outdoor furniture inspired by the Southwestern desert - for free, as long as they log into the game between 14th September and 17th October.
Finally, there will be changes to The Sims 4 packages available to EA Play and EA Play Pro subscribers starting on 18th October. From that point, The Sims 4 EA Play Edition will include the Get To Work Expansion Pack, while the EA Play Pro Edition also adds the Toddler Stuff Pack.