The Epic Games Store now has wishlists
Want.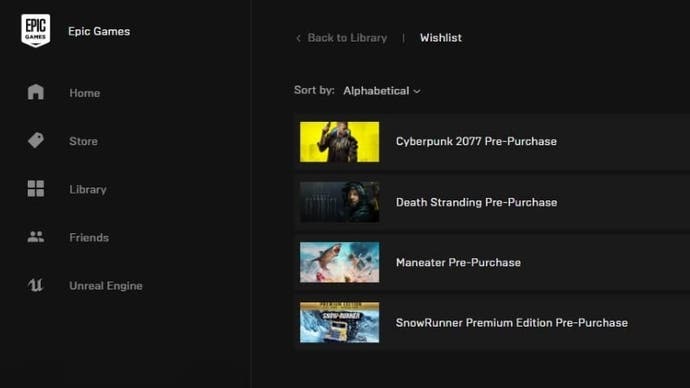 The Epic Games Store now has a wishlist function, 15 months after it launched.
The wishlist function brings Epic's PC game shop closer to feature parity with bitter rival Steam, although it still lacks many features of its competitor.
Wishlists are hugely important on Steam for users to keep track of games they're interested in, but also for developers and publishers as a way to gauge interest pre-release, and to, theoretically at least, convert that interest into sales.

In a blog post, Epic said this is its first version of wishlists. In the future it'll add email notifications for when wishlisted titles are discounted or change status in some way (launch, pre-orders etc).