The Devil's Third is still on track for a 2014 release
It's 80 per cent done, says Itagaki.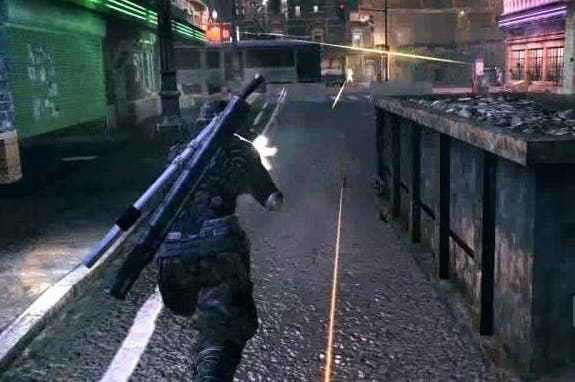 Ninja Gaiden and Dead or Alive creator Tomonobu Itagaki has noted that his upcoming third-person shooter The Devil's Third is still slated to come out later this year, despite its troubled development.
"Next year will be the year we'll be releasing the console game, Devil's Third," Itagaki said in an interview with Japanese publication 4Gamer (translated via Siliconera). "At the moment, it is about 80 per cent complete, and we can about see the end of it. However, there's still a little more polishing that needs to be done. That's also one of the reasons I've decided to work independently."
"For you fans out there, I'd like to apologise for making you worry," he added. "We'll be going all out next year, so please look forward to it."
The Devil's Third was first announced in 2009, but in July 2012 its then publisher THQ dropped the title from its line-up before going out of business itself the following year. Furthermore, the middleware team supplying the game's engine went out of business, causing developer Valhalla Studios to switch engines. As of last summer, the game's budget was nearing the £2.5 million mark.
Last we checked, Combat Arms developer Doobic Game Studios had joined Valhalla in a joint venture to bring the game to PC and tablets in addition to the Xbox 360 and PS3.