The Capcom Home Arcade is down to £169
Nice.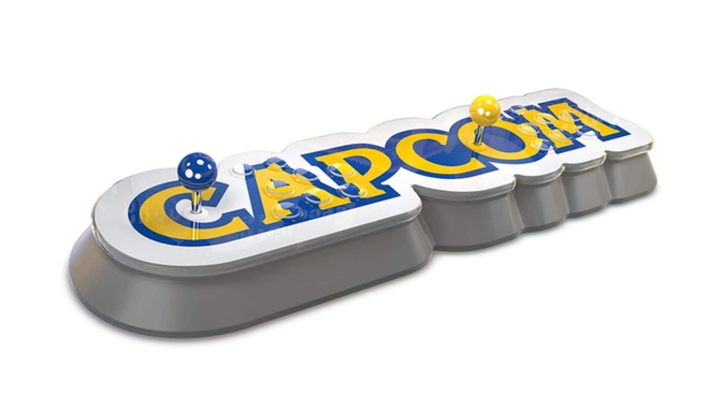 Retro gamers will no doubt be disappointed by Konami's recent announcement that the PC Engine CoreGrafx Mini, originally scheduled to release this week, has been delayed due to the coronavirus. However, if you're still looking to get a fix of Japanese gaming nostalgia, you could instead go for the Capcom Home Arcade, which is on sale for its lowest price yet from CoolShop.
Compared to other pre-installed retro hardware, Capcom's product is neither mini nor is it cheap, but this discount certainly makes it more appealing.
It comes with 14 preinstalled games, and some of these are pretty rare gems too. There's 1944 The Loop Master, Alien vs Predator, Armoured Warriors, Capcom Sports Club, Captain Commando, Cyberbots, Darkstalkers, Eco Fighters, Final Fight, Ghouls n' Ghosts, Gigawing, Mega Man The Power Battle, Progear, Street Fighter 2 Hyper Fighting, Strider and Super Puzzle Fighter 2 Turbo.
In John Linneman's review for Digital Foundry, he calls the Capcom Home Arcade "an absolute delight" with "a great selection of games with decent emulation, backed up by a superb level of hardware quality".
The only downside is that if you're going to be stuck at home and not able to invite friends around while you self-isolate, you might not be able to take advantage of its built-in two-player experiences for the time being.
If you're looking for other retro consoles on the smaller side, you can also get the Neo Geo Mini for just £61.99, although it's worth noting it's not a mini replica of the Neo Geo console but rather a diminutive version of a Neo Geo arcade cabinet. Your best value for money however is the Mega Drive Mini for for £52.95, the lowest price yet for Sega's beloved 16-bit console that comes pre-installed with 42 games and two controllers.
---
After more top gaming offers? You can find loads over at Jelly Deals. Join us to find the best SD card for Nintendo Switch, our picks for the best PS4 external hard drive or where to find the best Xbox Game Pass Ultimate deal.
---