Take-Two shuts down GTA5 cheating tools, makes its creators donate proceeds to charity
The Force Hax, Lexicon, and Menyoo all shuttered.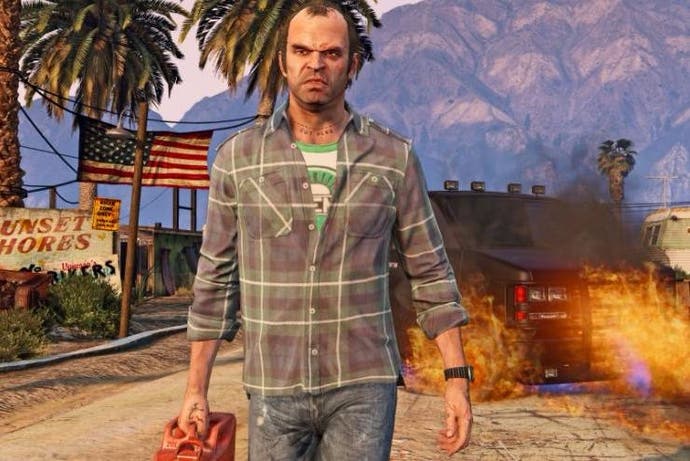 Grand Theft Auto publisher Take-Two Interactive has been widely criticised by fans recently over its legal threats shutting down popular modding software OpenIV. However, it also recently shut down some less benevolent GTA5 mods that enabled cheating in GTA Online. Weirder, the game publisher is making those responsible for these game-ruining experiences to donate their proceeds to charity.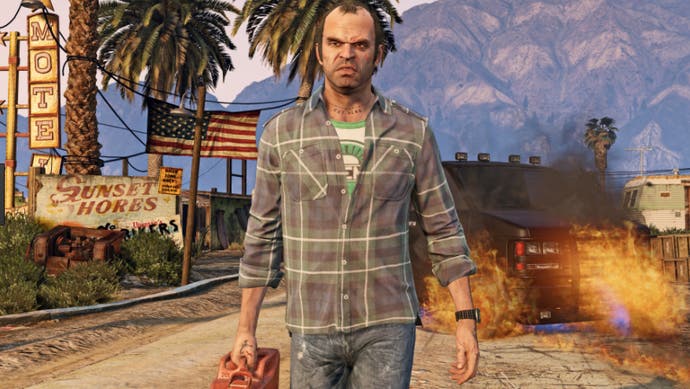 First reported by Kotaku, cheating software the Force Hax, Lexicon, and Menyoo have all been hit with this legal hadoken, and each have the following statement on their now shut down sites:
"After discussions with Take-Two Interactive, effective immediately we are ceasing all maintenance, development and distribution of the [Lexicon / Menyoo / Force Hax] cheat menu services. We will be donating our proceeds to a charity designated by Take-Two. We apologise for any and all problems [Lexicon / Menyoo / Force Hax] has caused to the Grand Theft Auto Online community."
It's not clear what charities Take-Two will make these cheat enablers donate to, though we've requested comment from the company in hopes of clearing that up. We'll update if we find out more.
When it comes to modding GTA5, Take-Two has taken a very firm stance that it won't allow any sort of modding software that could affect GTA Online, though series developer Rockstar Games insists that it has no problem with single-player mods.
"OpenIV enables recent malicious mods that allow harassment of players and interfere with the GTA Online experience for everybody," it said of the much beloved modding software. "We are working to figure out how we can continue to support the creative community without negatively impacting our players."
Given that Force Hax, Lexicon, and Menyoo were all designed to enable cheating in the online game, it's unlikely many GTA fans will shed a tear over their closure. The question is: will Take-Two's crackdown on cheating be enough to curry favour with an audience who's downvoted GTA5 in droves of tens of thousands on Steam?